Want to know how and where to donate used clothing so that it goes directly to people who need it? Read the dos and don'ts of donating used clothing to aid groups serving people experiencing homelessness in Portland. Your unwanted clothing could help someone survive and thrive.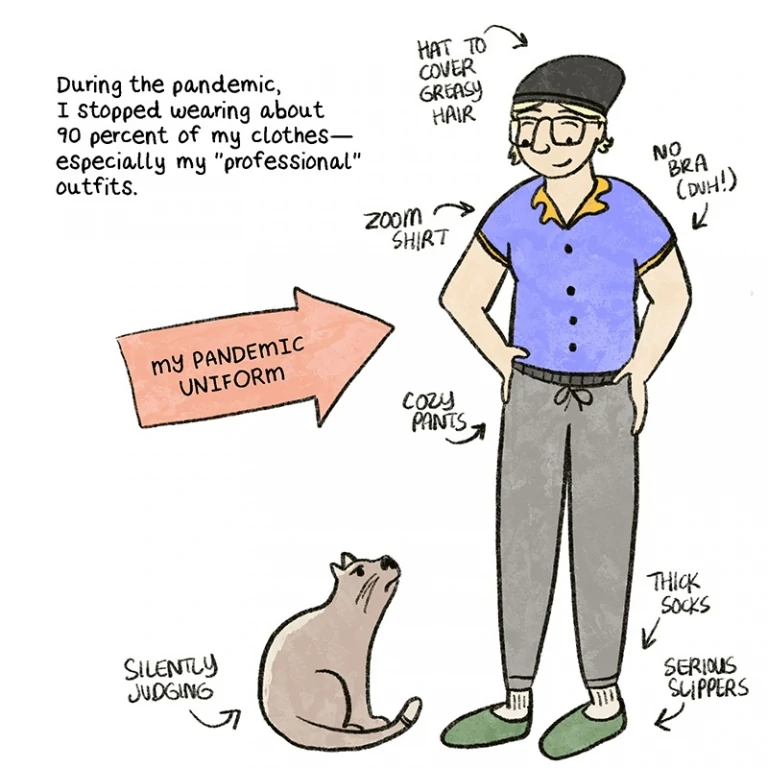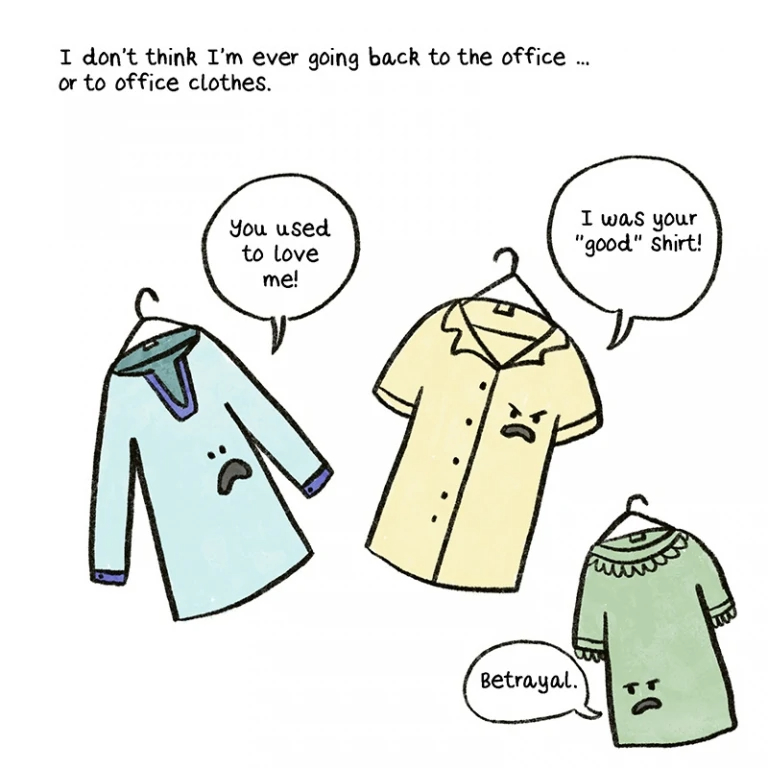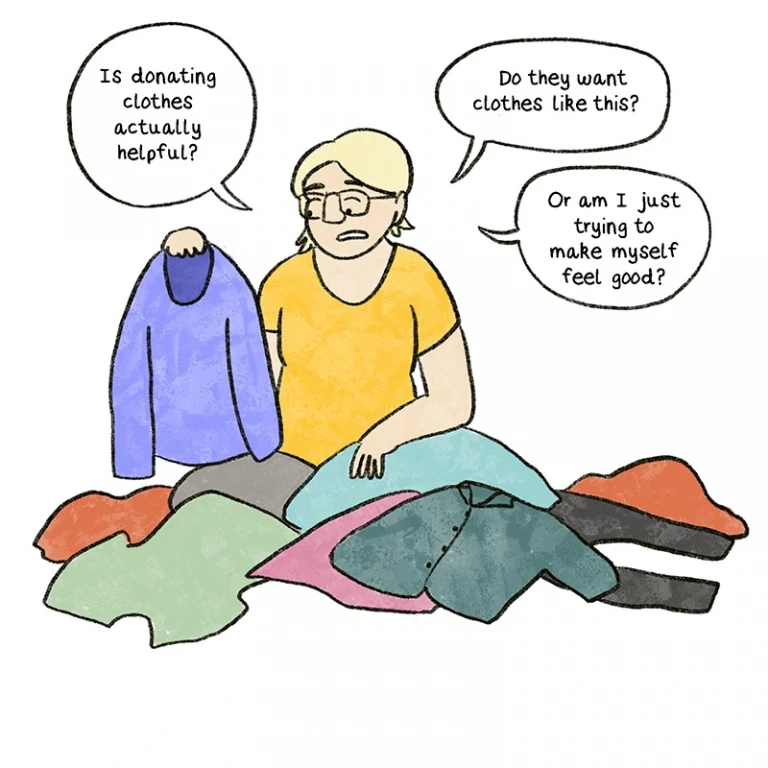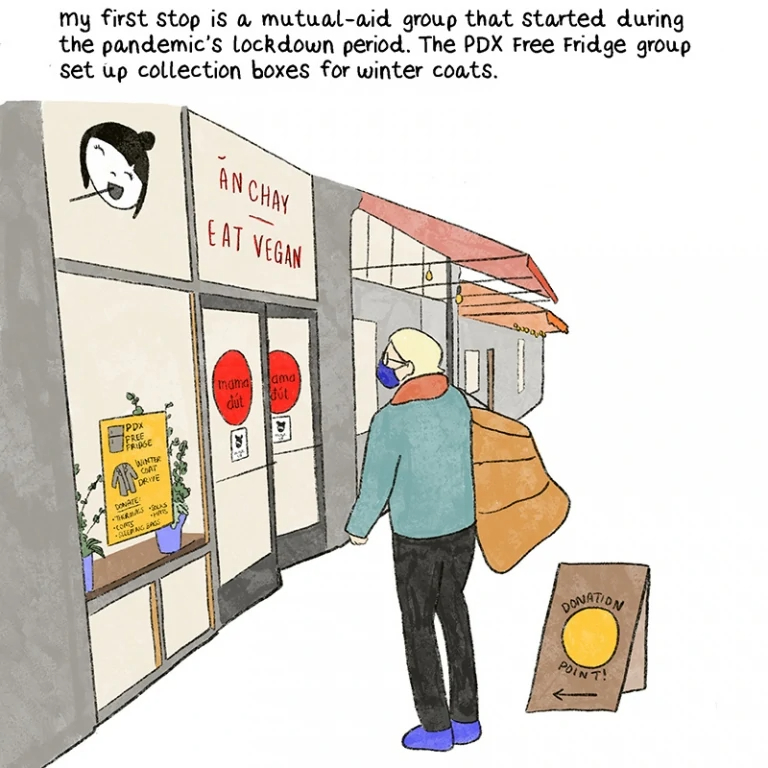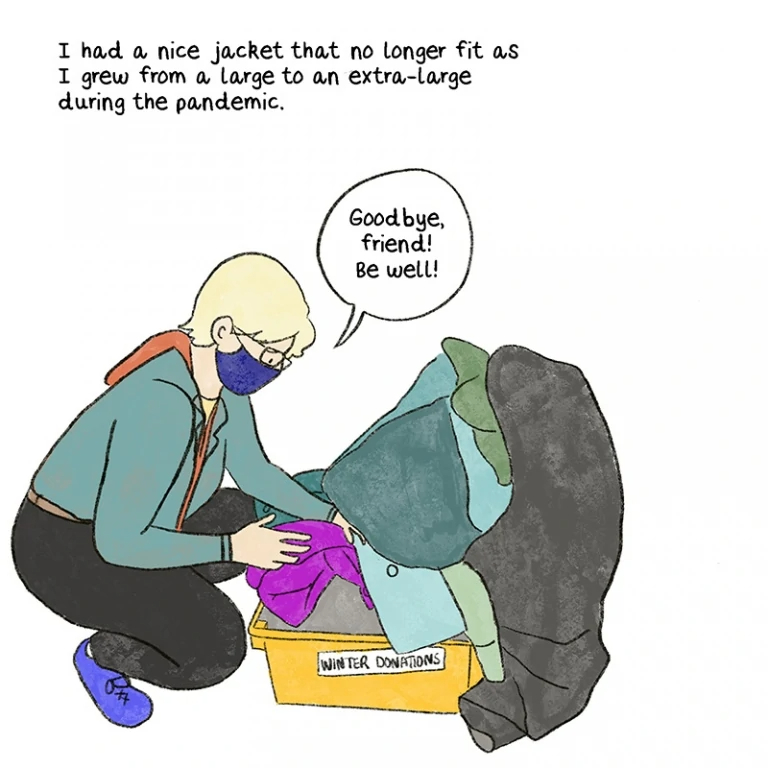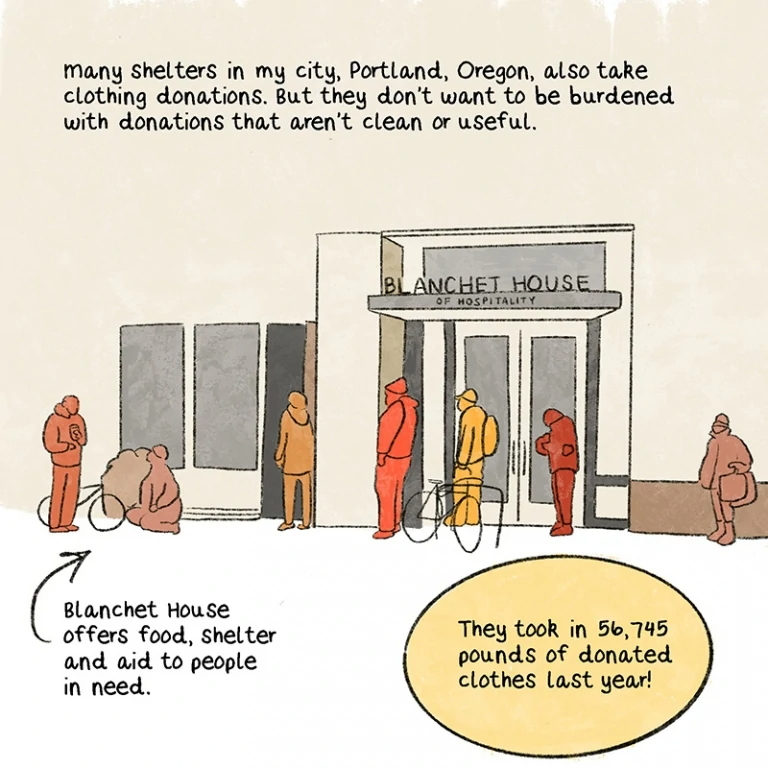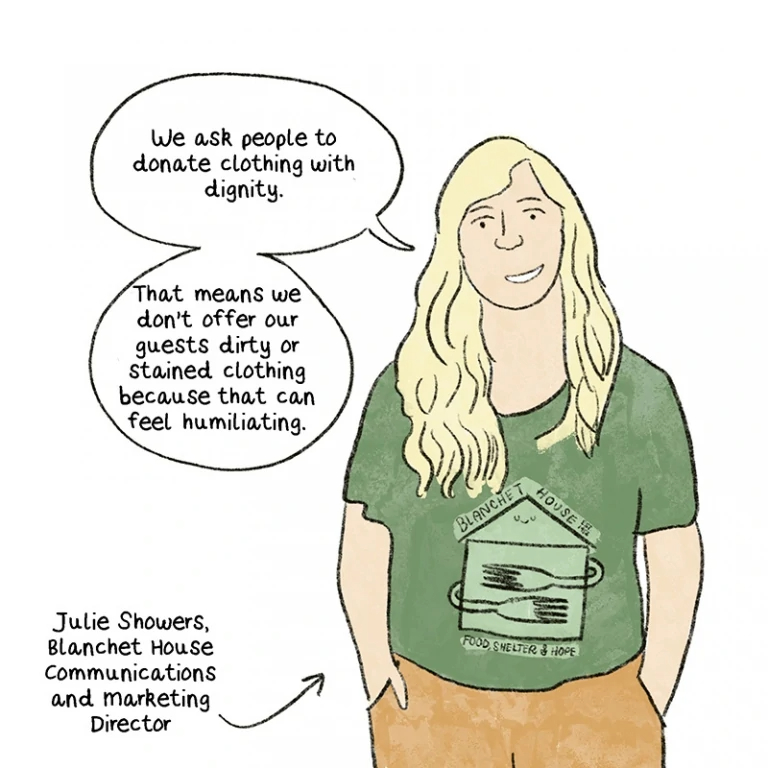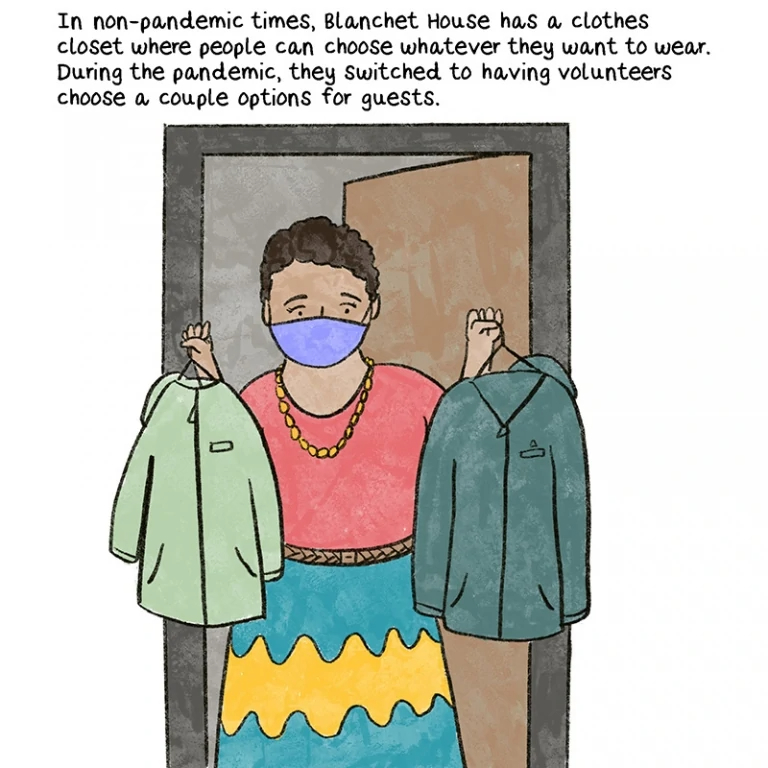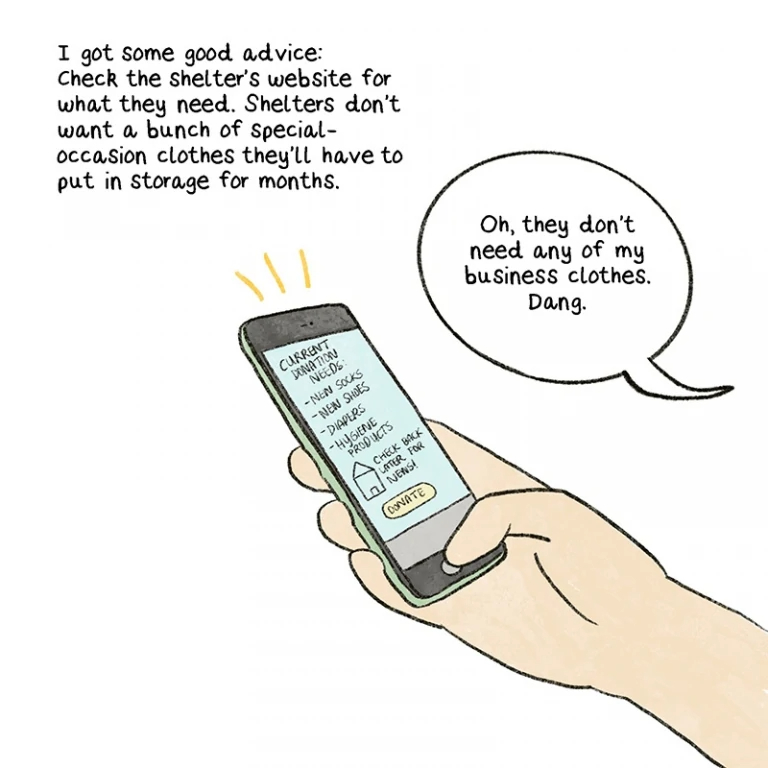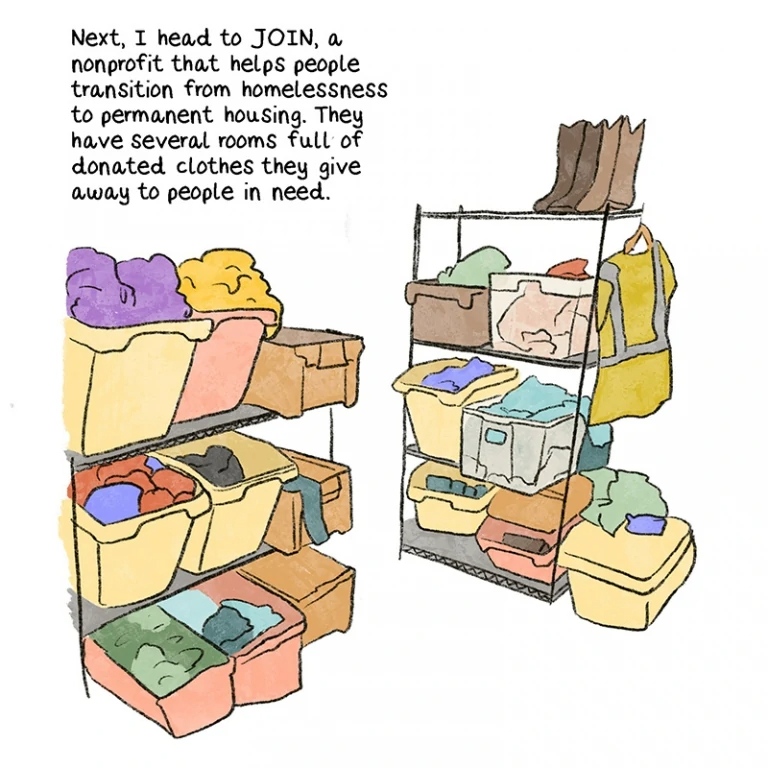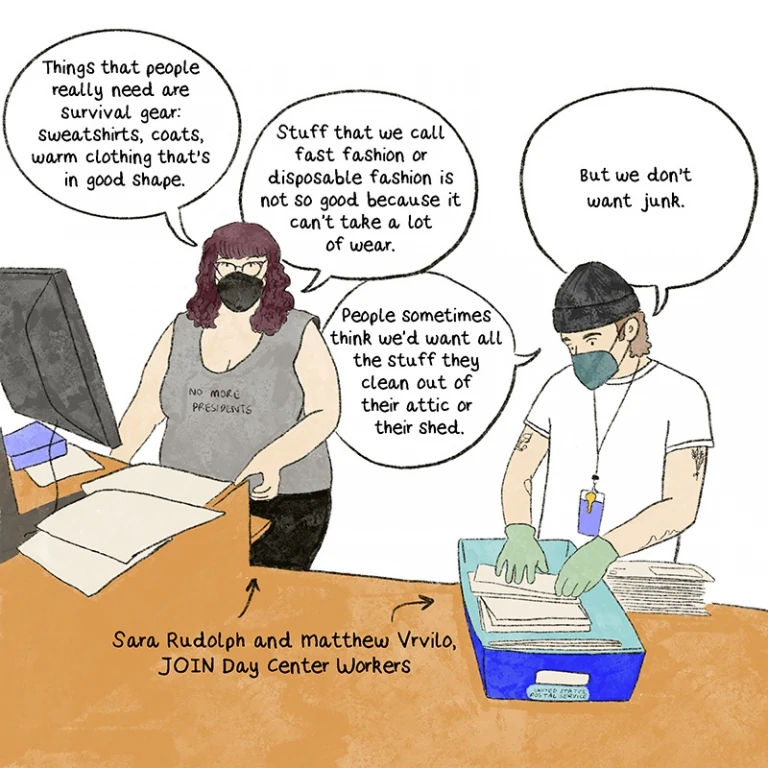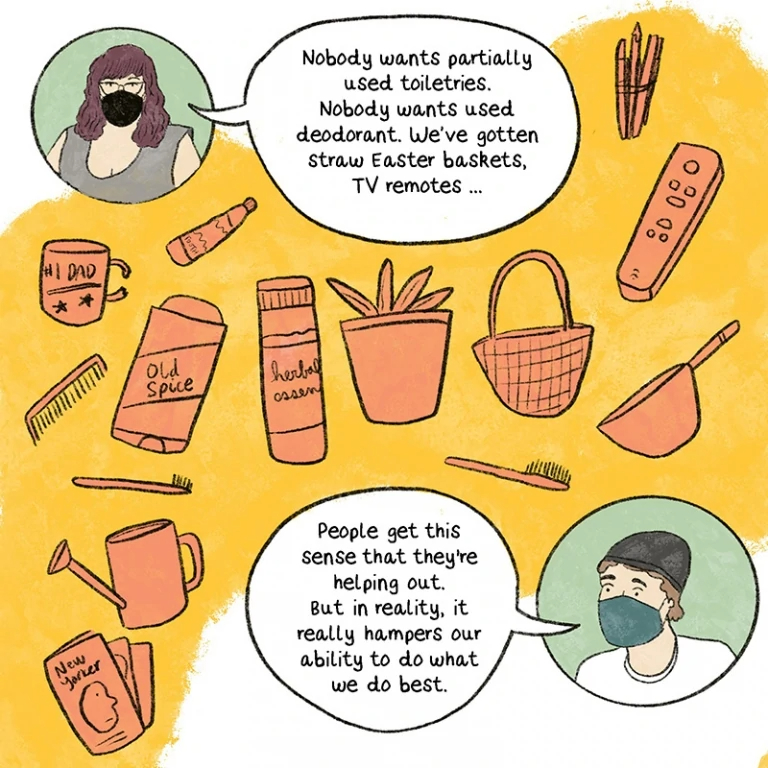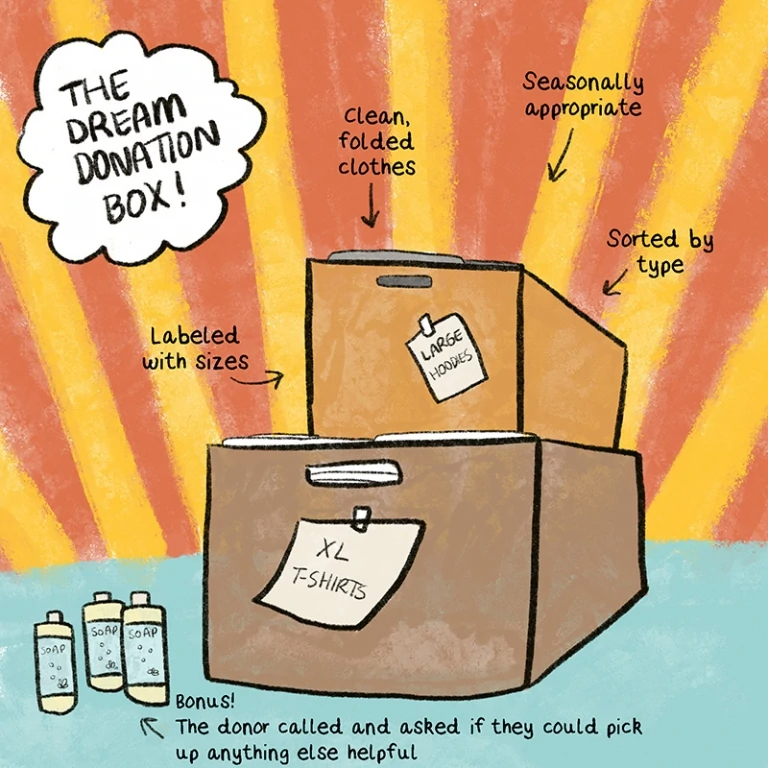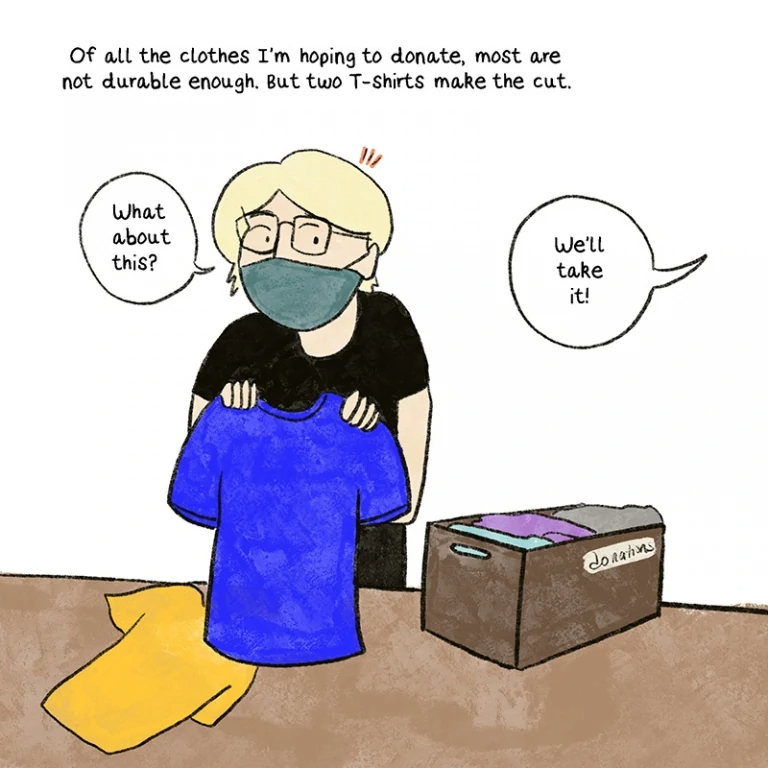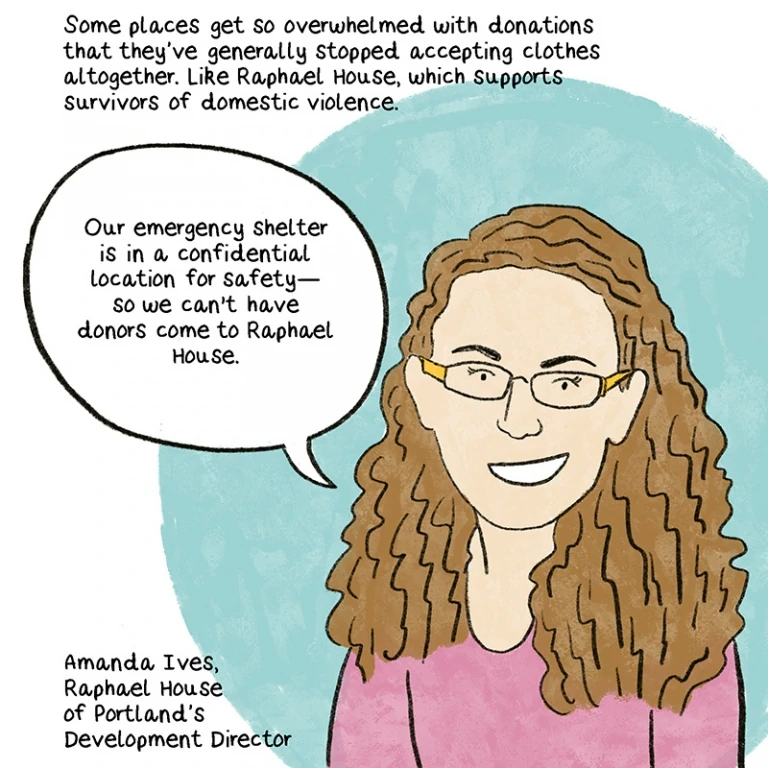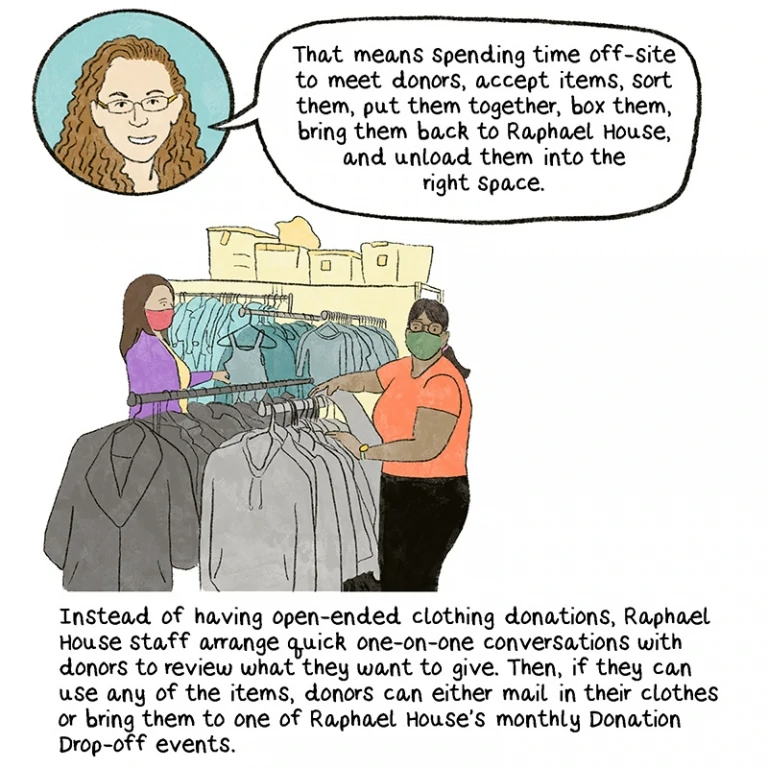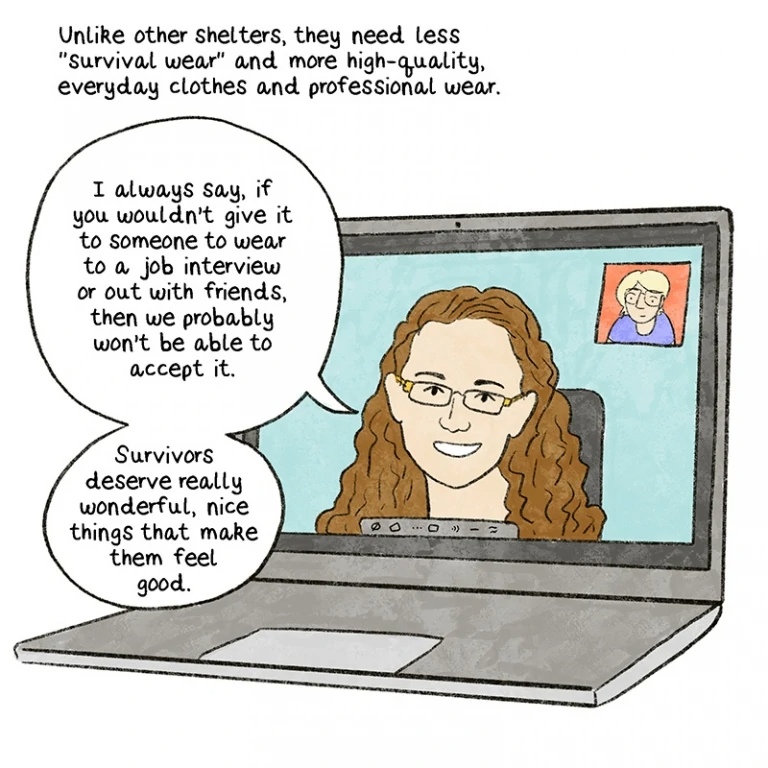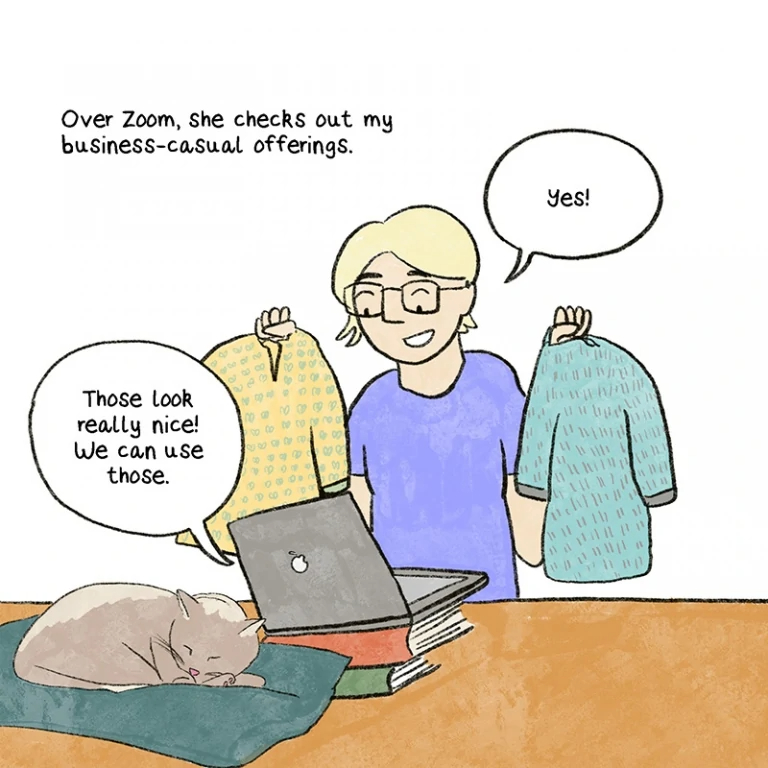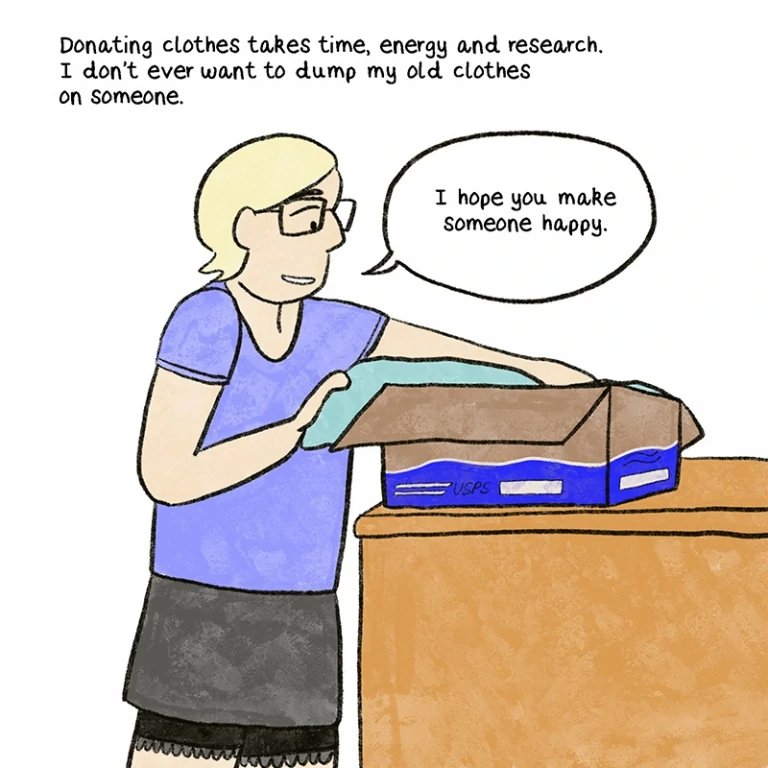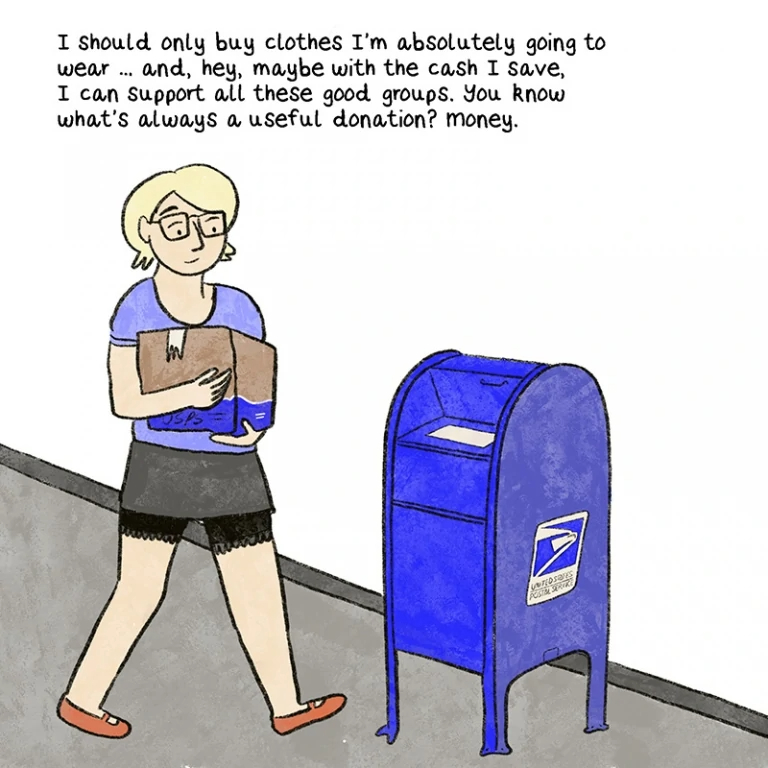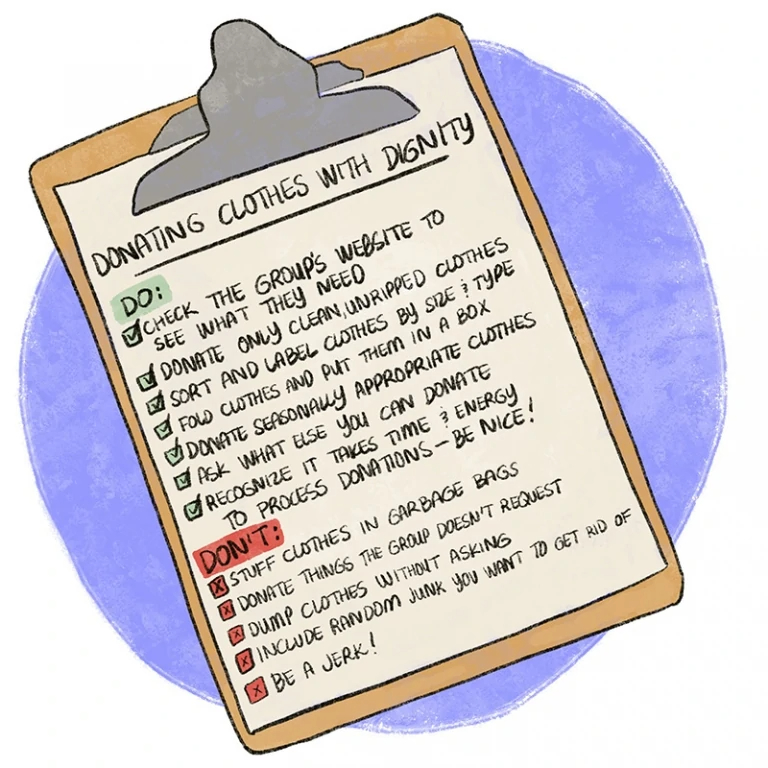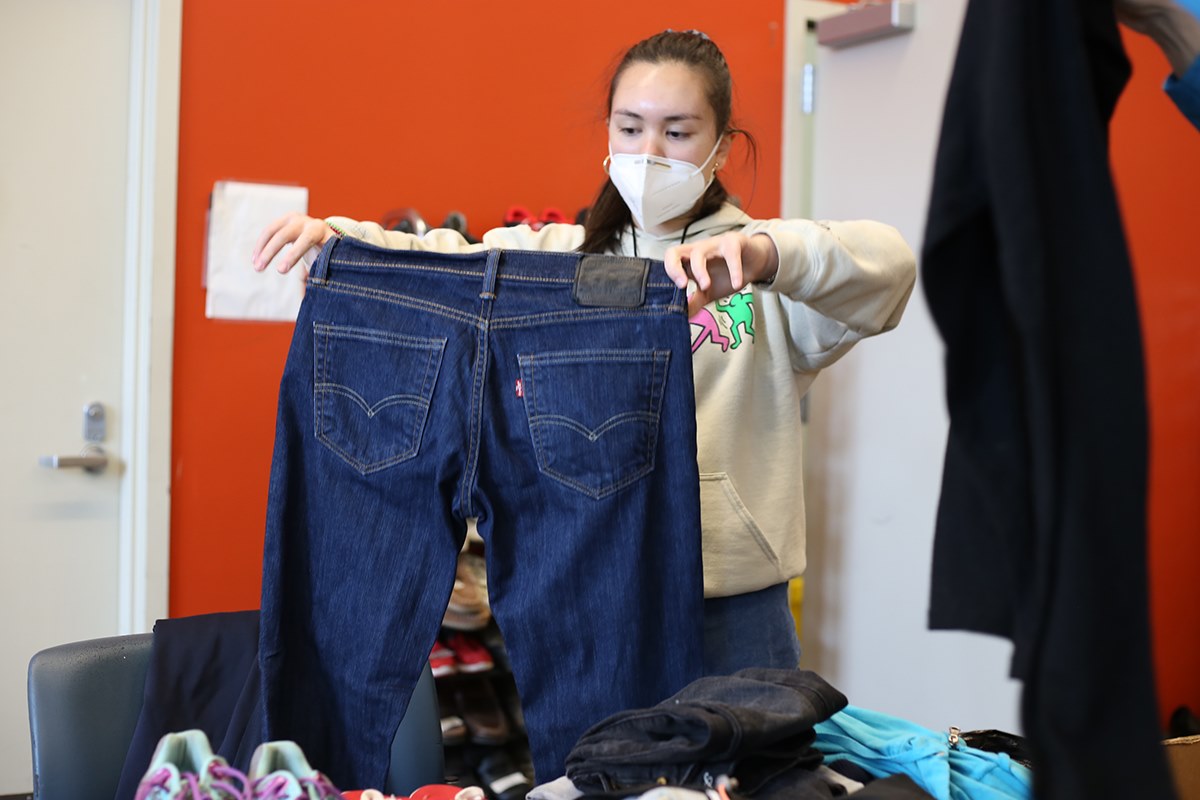 Donate Used Clothing to Blanchet House
We invite you to donate adult-sized seasonally appropriate new or gently used clothing for our staff to give out at our downtown Portland location. See the list of most needed seasonal items. You can also shop Blanchet House's Amazon wish list for bulk items.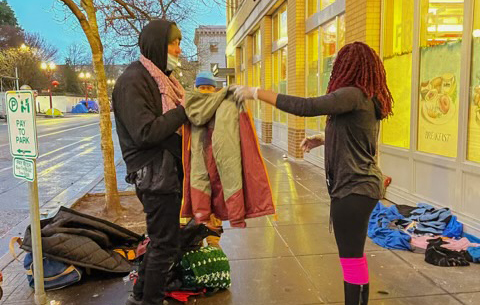 Once Homeless Portlanders Talk About Receiving Used Clothing
"I always tried to dress nice when I was homeless," says Jordan Shahrazi, who once experienced homelessness in Portland. "It was important to me. To look clean."
People experiencing homelessness have a near-daily need for clean and protective clothing because they cannot access laundry services or get a break from the outdoor elements. While the need for clothes and sleeping essentials is urgent people still want to look good and maintain their self-respect.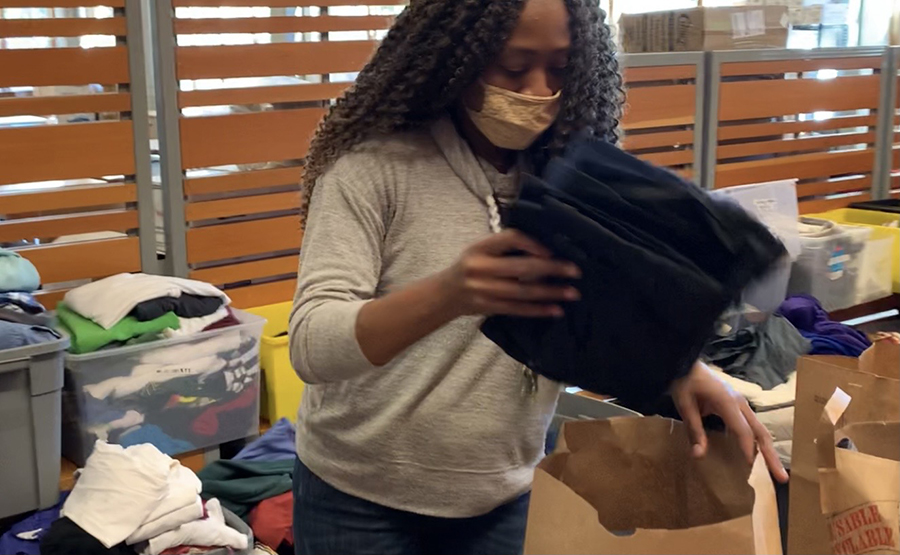 Volunteer to Sort Donated Used Clothing 
Blanchet House takes in tons of used clothing every year and relies on volunteers to sort, label, and give out needed items. Volunteer shifts are available Monday to Saturday, morning and afternoon, to help in the clothing closet. Sign-up is done online using our web-based training system and scheduler.
Why I Hosted a Drive to Donate Used and New Clothing
I decided to do this drive because although Portland is not known for having the coldest winters compared to other cities, in recent years it is not uncommon to receive snow, ice and frigid temperatures. I wanted to help the expanding number of people I see on the street each day, and while this small gesture won't come close to solving the whole problem, it may bring a bit of comfort to the individuals who are living out in the cold.