Join a Community that Cares.
As a member of the Hospitality Heroes monthly giving club, you will bring food, clothing, hygiene items, life-saving shelter programs, and a sense of home to people with nowhere else to go.
Receive Special Gifts that Show Your Support!
Every monthly donor receives a gift! Hospitality Heroes' gifts are mailed after three months of donations have been made.
Gifts Are Available to Monthly Donors According to Donation Amount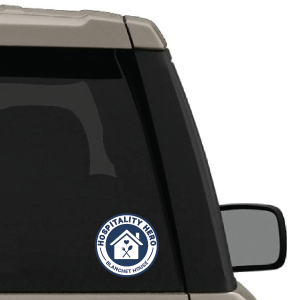 $5/mth = window cling
$10/mth = window cling & tote bag
$25/mth = window cling & tote bag or t-shirt
$50/mth  = window cling, tote bag & t-shirt
$100+/mth  = All gifts + a jar of Blanchet Farm honey