Get Involved: Ways to Help the Homeless
There are so many ways you can get involved to help homeless people.
1. Volunteer
A way you can help people experiencing homelessness is by volunteering with an aid group. At Blanchet House, compassionate people aged 14 and older are needed to serve meals and drinks, organize clothing, and more. There are many 2-hour shifts to choose from Mon-Sat. Sign-up and training are done online. COVID vaccinations are required to serve on-site at Blanchet House.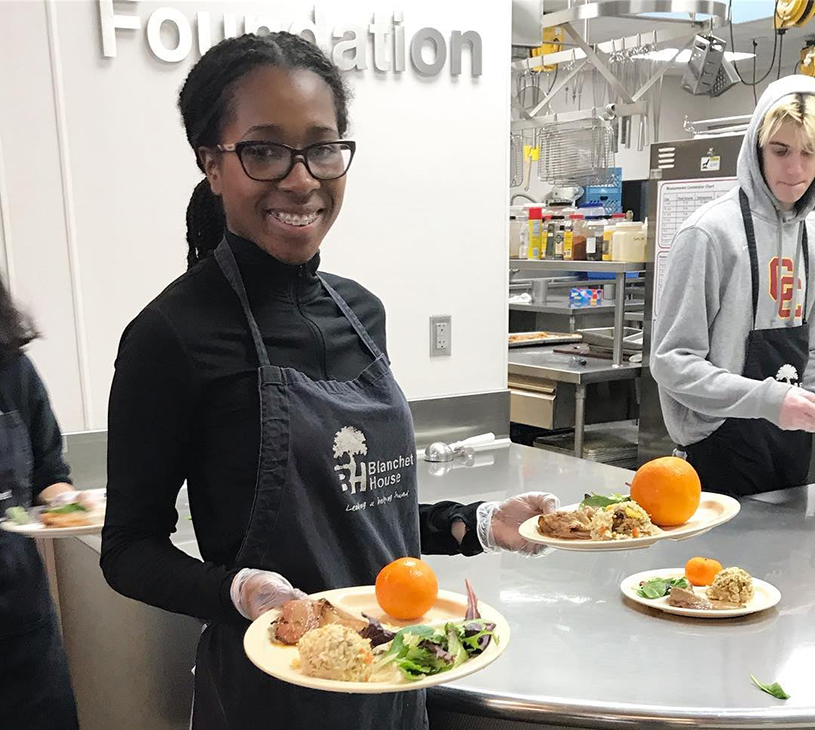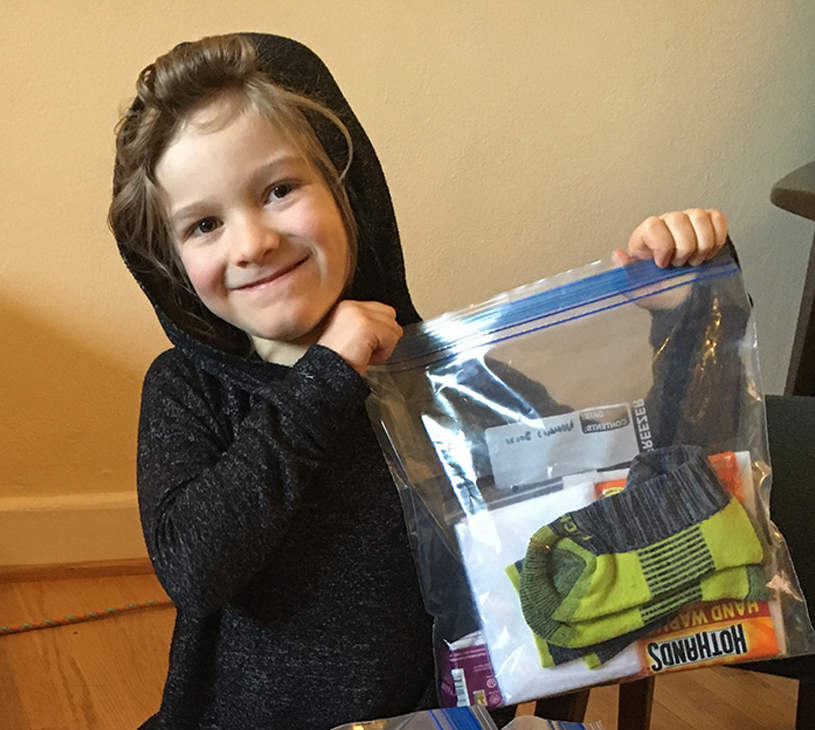 2. Make Care Kits
Small bags containing basic survival items like clean socks, nail clippers, band-aids, rain ponchos, and snacks help alleviate suffering. At Blanchet House, we give out donated care kits during daily meal services. They are easy to make and most items can be purchased in bulk. You can make them from home with your children. No matter where you live you can make care kits for people experiencing homelessness.
3. Make Sack Lunches to Help the Homeless
Sack lunches are highly valued by people living homeless because they are portable and do not perish quickly. Blanchet House gives out sack lunches on Saturday afternoons and in between hot meal services.
Making sack lunches at home is a fun and meaningful way to help the homeless with your family or friends. You can make as few as 10 or as many as 200 sack lunches containing a sandwich, fruit cup, and a wrapped snack. Choose a date from Blanchet House's online calendar to drop off your lunches. If you're not in the Portland area check in with your local charity kitchen about donating sack lunches.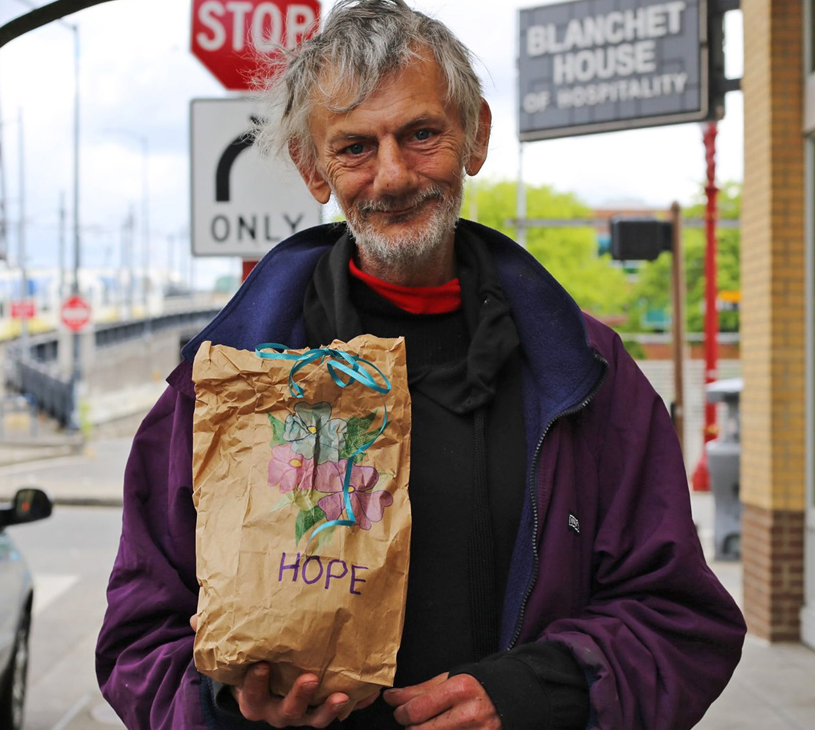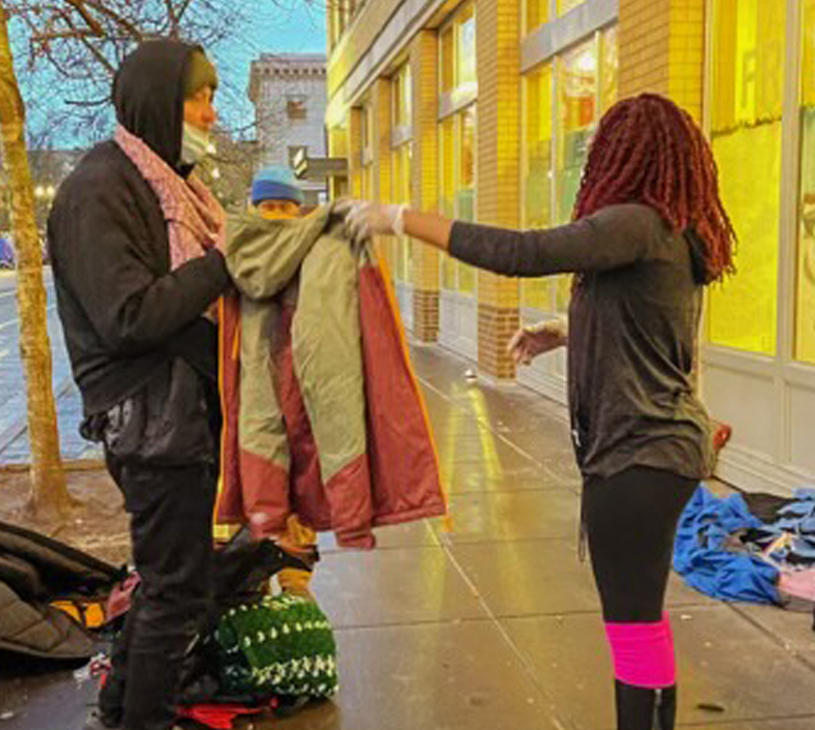 4. Donate Clothing and Sleeping Essentials
Keeping your clothes clean and dry when you're homeless is a daily struggle. Blanchet House's guests need adult-sized clothing that is appropriate for being outdoors in the cold and rain. Please only donate clothing that respects the dignity of the individual by not donating dirty or damaged items.
Clothing can be dropped off Mon-Sat, at 310 NW Glisan St. from 8-10:30 a.m. or 1:30-4 p.m. You can call us at 503-241-4340 or email info@blanchethouse.org. If you're not in the Portland area check with local charities about donating clothing.
People are in most need of the following items:
The best way to get involved to help the homeless is to donate needed clothing.
Blankets or sleeping bags
Tents and tarps
Backpacks and duffle bags
Please note: We do not accept children's clothing, business suits, housewares, linens/pillows/towels (except for warm blankets), or books.
5. Donate Refundable Cans and Bottles
Blanchet House is a BottleDrop Gives partner which means you can collect refundable cans and bottles to support our services to the community. To get started, stop by Blanchet House to pick up an officially marked BottleDrop blue bag.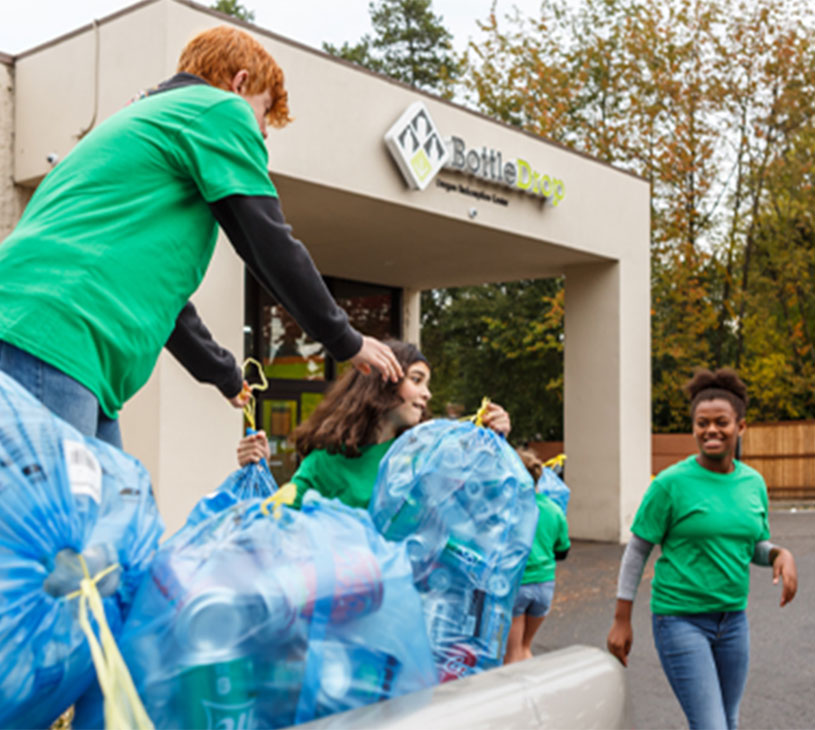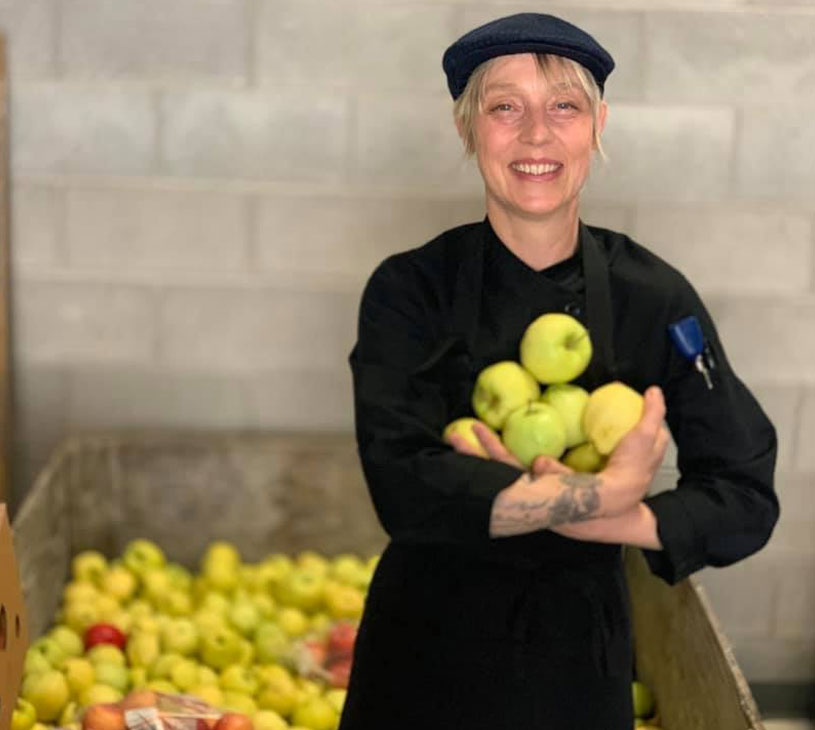 6. Donate Food
We accept donations of large quantities of fresh and unexpired food. Learn how we are helping to feed those in need while protecting our environment from needless waste. Do you have questions about food donation liability?
Yes, we can accept home-baked goods like cookies!
Most fruits, vegetables, meats, dry goods, and spices are needed in bulk.
We cannot accept partially eaten or served food. Catered trays must be unopened.
Commercial pickups should be arranged by calling 503-241-4340. We cannot pick up from homes.
7. Donate Money or Host a Fundraiser
Nonprofit aid groups rely on individual donors like you to operate. Your financial support is critical to services being offered to people in desperate need.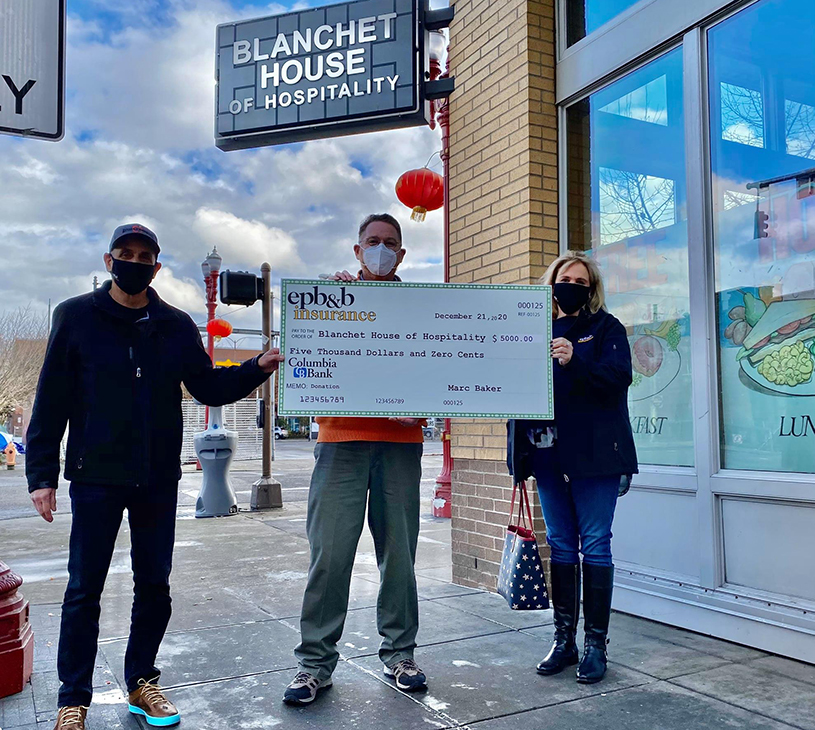 Become a Hospitality Hero
A great way to get involved and help homeless people is to provide reliable access to food.
A $10 monthly donation will pay for 80 meals with coffee.