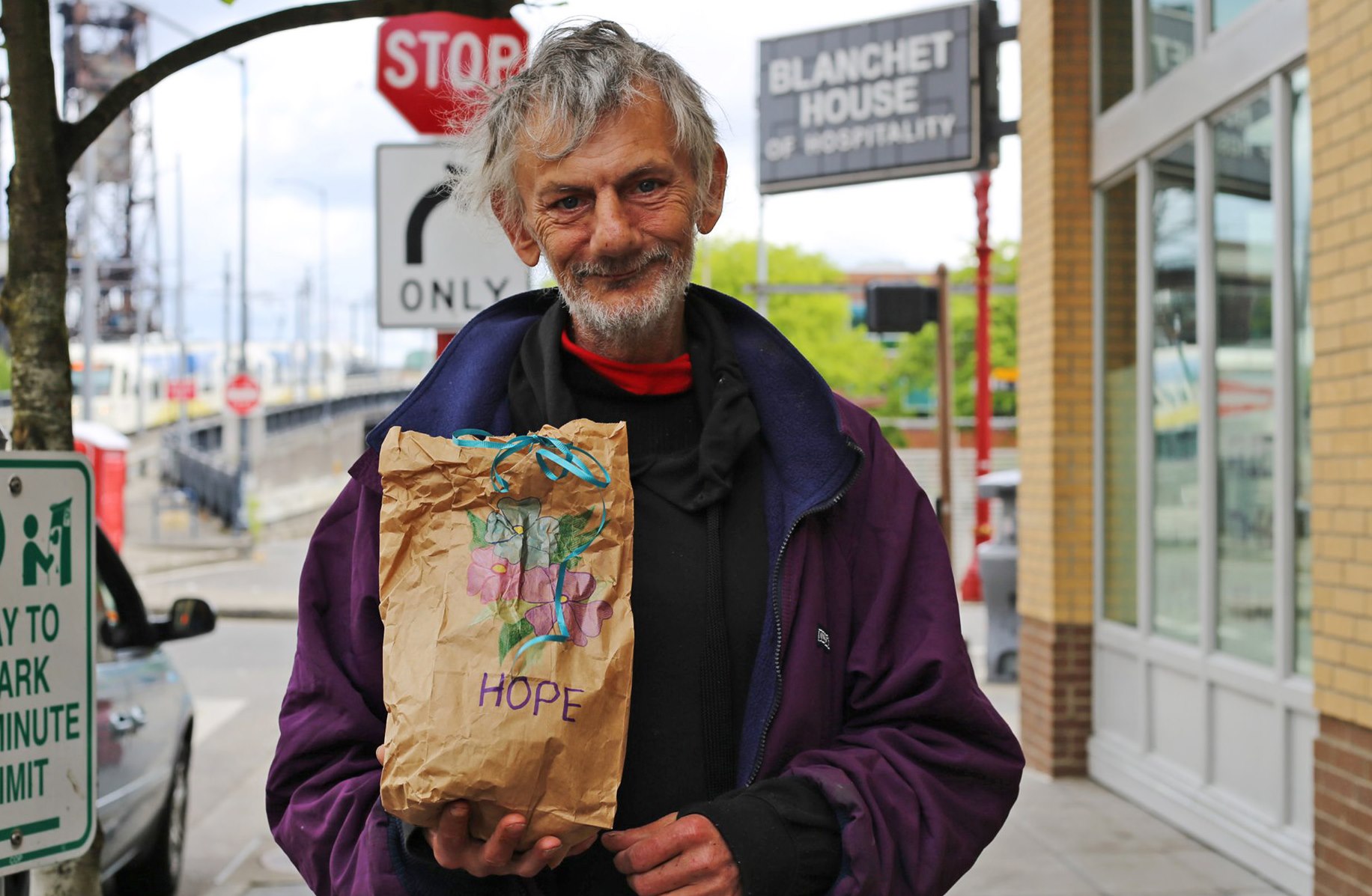 How-to Make Sack Lunches for the Homeless
Simple bagged lunches containing a sandwich, piece of fruit, and purchased wrapped snack allows Blanchet House to provide nutritious meals to people in between our scheduled hot meal services and during interruptions to regular service. Our staff will hand out the lunches you make at our facility in downtown Portland and share them with partner shelters in need of meals.
Sign Up Calendar
It's vital that we know ahead of time how many lunches you plan to make so you must sign up using our schedule. Click the orange button below to choose a date from our calendar hosted by Sign Up Genius. We cannot accept sack lunches that are not on the schedule. Thank you so much for your generosity!
NEW! Group Sign Up 
Groups interested in making sack lunches in large numbers can sign up by emailing us at
info@blanchethouse.org
Details:
Make 100-200 sack lunches total
Must be delivered Sat. morning between 8 – 10:30 AM
FAQ
Printable how-to sheet. How-To Make Sack Lunches PDF
Drop Off Times
Please sign up first! Sack lunches can be dropped off Mon-Sat, at 310 NW Glisan St. from 8:00 – 10:30 am and 1:30 – 4 pm. Please avoid dropping off during meal services. Pull up to our entrance, leave your items in the car, knock on the door to get our attention, and a staff member will retrieve your donation. If you'd like a donation receipt, we will provide one. You can also call us at 503-241-4340 or email info@blanchethouse.org.
Not in the Portland metro area? You can support our guests by purchasing items from our Amazon wish list. They will be shipped directly to Blanchet House. If you would like to collect or donate clothing for people in your town call your local shelters, religious centers, or charity kitchens.
Liability Concerns? Federal and state Good Samaritan laws were created to encourage food donations, reduce waste of fresh food, and to protect donors.
Questions? Email us at info@blanchethouse.org