BOARD OF DIRECTORS
The Blanchet House Board of Directors volunteers to provide leadership and governance for promoting, advocating, and supporting its long-held mission to aid those in need. Learn more >
EMERGING PROFESSIONALS BOARD
The Emerging Professionals Board serves as ambassadors of Blanchet House to grow awareness of our mission and to advocate for those we serve.
Learn more >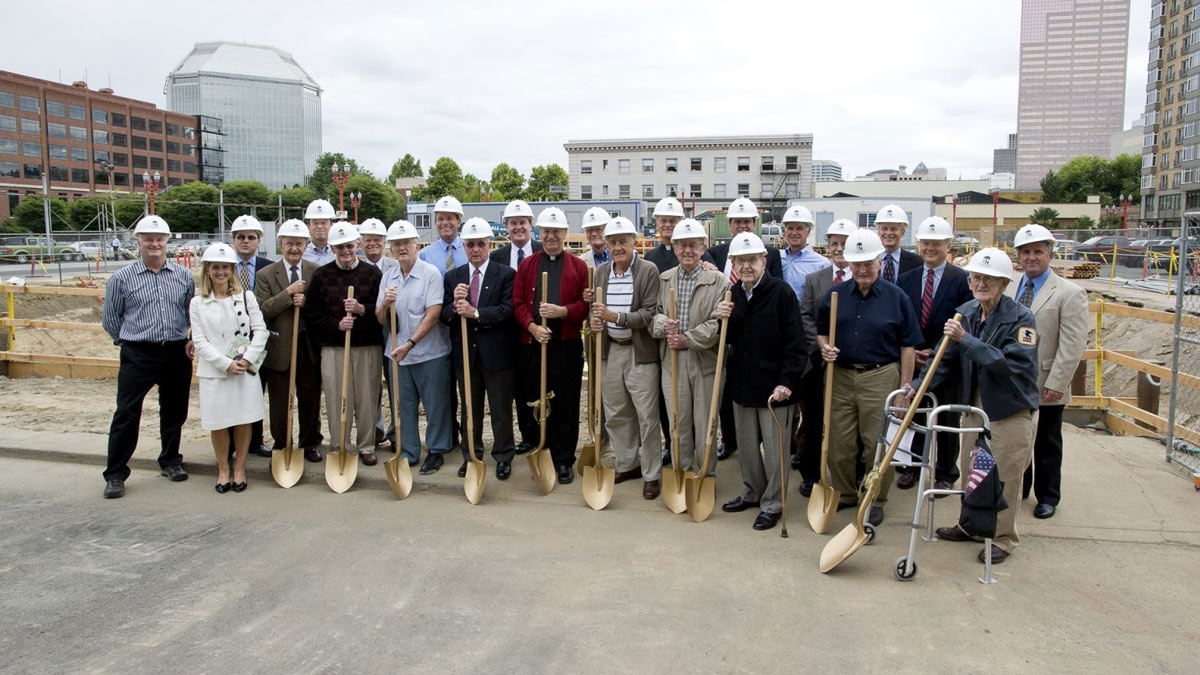 The founders and past board members have given their time, skills, and funds to support the mission of Blanchet House. Through good times and bad, they committed themselves to ensure that the legacy of the organization far surpassed their time.
Thank you to emeritus board members Mark Auxier, David Brands, Jim Christianson, John Christianson, Peter Christianson, Thom Faller, Steve Feltz, Janie Marsh Gullickson, Dave Gunderson, Katie Hennessy, Mike Haglund, Laurie Kelley, Robert Kim Lusk, John McGuigan, Ed O'Hanlon, Tim O'Hanlon, Dan Petrusich, Bill Reilly, and John Parker.
The founders of Blanchet (Club) House include Pat Carr, Dan Christianson, Kev Collins, Gene Feltz, Bernie Harrington, Dan Harrington, John Little, Hugh McGinnis, Joe Moore, John Moore, Tom Moore, and Jim O'Hanlon.