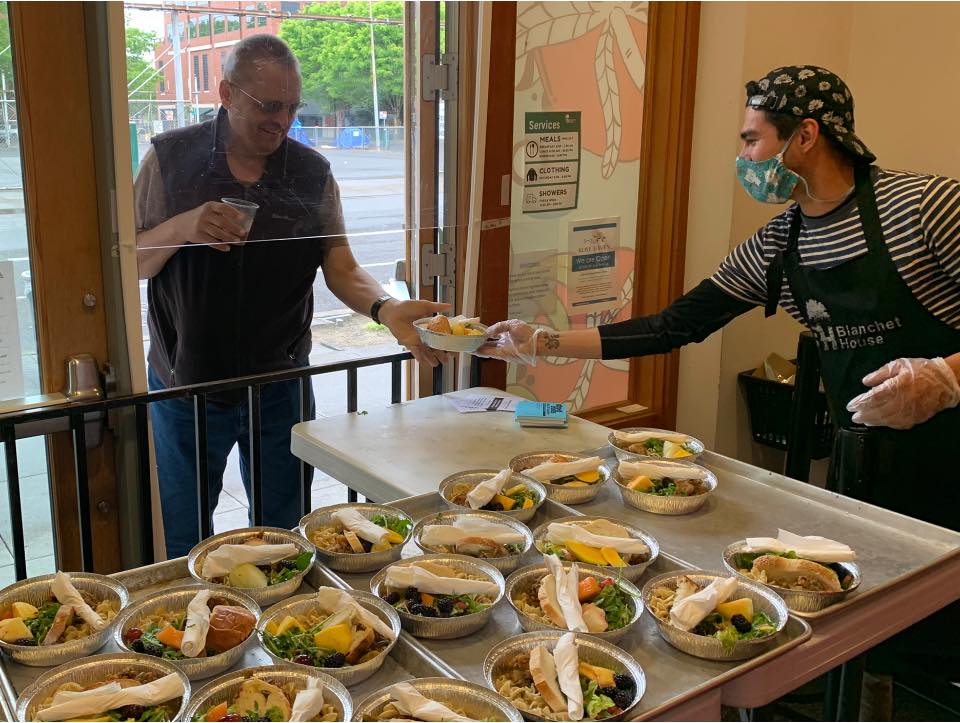 Sign Up to Volunteer
Thank you for your interest in volunteer opportunities at Blanchet House of Hospitality!
Compassionate individuals age 14 and older are needed to:
Serve meals and drinks
Sort clothing, prep ingredients, pack care kits, and more.
Be guest chefs. (Must have food handlers card.)
Volunteers must sign up using our online scheduler Cervis and complete the web-based volunteer orientation which takes approximately one hour. As of 08/19/21: COVID vaccinations are required to volunteer on-site at Blanchet House.
To start, select New Volunteer or Returning Volunteer below:
New Volunteer?
Every volunteer must complete online orientation including signing release forms. After that, you can begin to schedule volunteer shifts.

Need assistance? Email us at volunteer@blanchethouse.org
Returning Volunteer?
Welcome back! Every volunteer must complete the online orientation and sign release forms before scheduling shifts in 2021. 
Did you already complete the new orientation and sign all forms? Continue Here to Schedule Shifts in Cervis>
Important COVID-19 Safety Information
VACCINATIONS Volunteers must provide proof of vaccination.
MASKS Everyone is required to wear a mask. Please bring your own.
TRAVELED OR GATHERED? Please do not volunteer for at least 10 days if you have had direct contact with someone who is COVID positive or/if you have traveled outside of Oregon/SW WA or have been in a large unmasked gathering.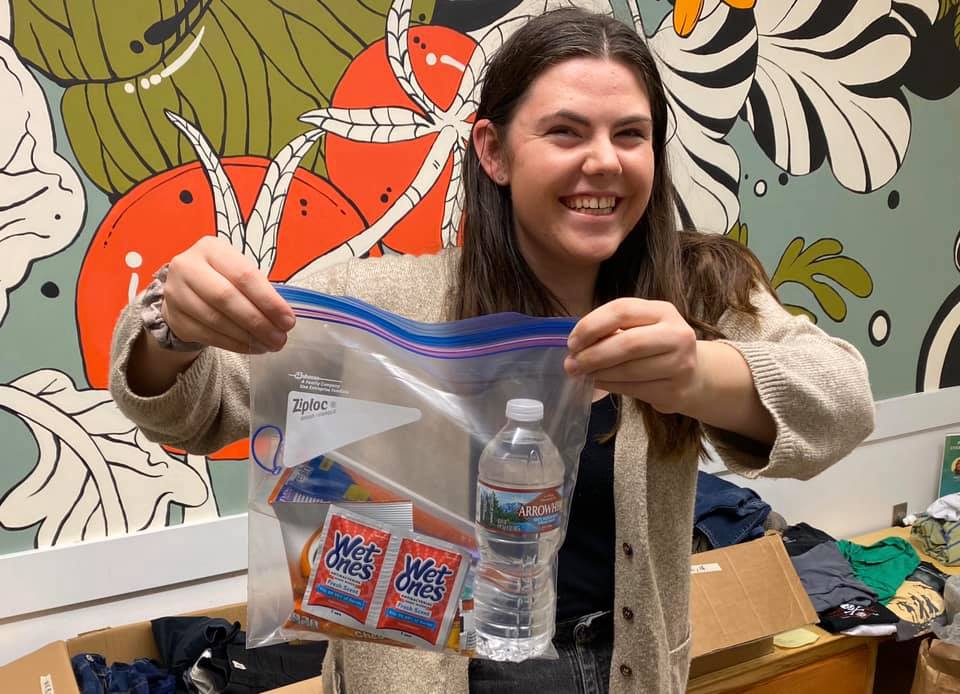 Volunteer in Portland or Help From Home
There are many ways you can help people experiencing homelessness or living homeless in Portland. Volunteer to make hygiene kits, sign up to make sack lunches, donate clothing, or give money.