How to Volunteer 
Compassionate people age 14 and older are invited to serve meals and drinks, sort and give out clothing, and more. Every volunteer must create a profile and sign up using our volunteer calendar.
Step 1. Create a volunteer profile or sign in.
Step 2. Choose a meal shift from the volunteer calendar.
Step 3. Minors must print and bring waiver, signed by a parent/guardian.
Do you want to sign up a group of four or more?
Attention! Important COVID19 Updates!
HEALTH OF VOLUNTEERS Volunteers cannot have exhibited any COVID-19 related symptoms, such as sore throat, cough, shortness of breath, fever, or been exposed to someone who has exhibited symptoms within 72 hours. Persons age 60 or older or who have high-risk health conditions are encouraged not to volunteer at our facility.
MASKS Everyone is required to wear a mask when volunteering in our facility. We have a limited number of masks to provide volunteers so please bring your own.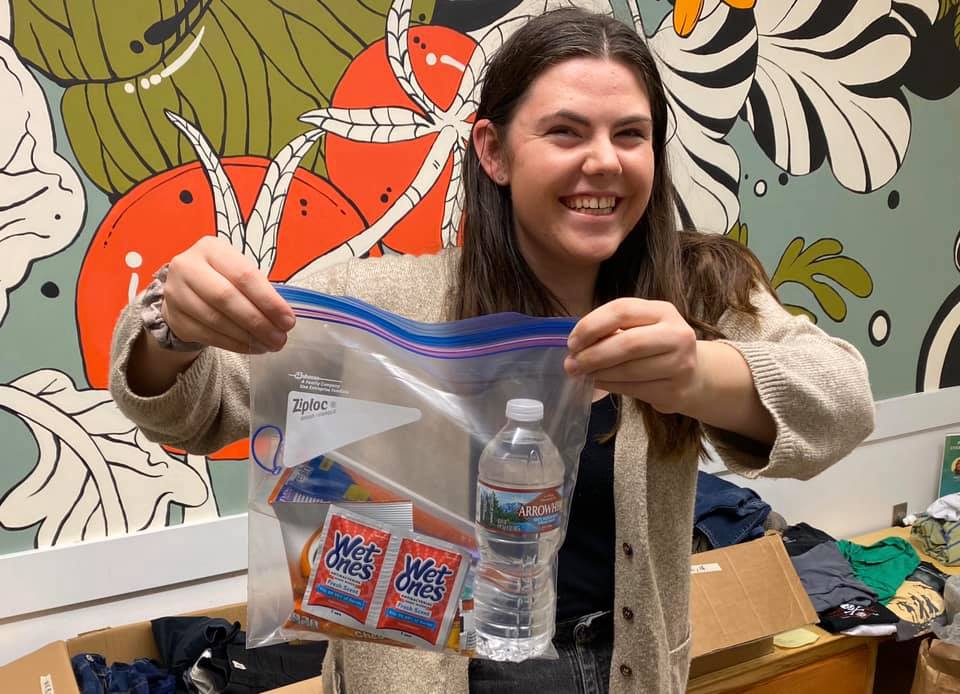 Do you want to support Blanchet House in other ways?
Learn about all the ways you can get involved as we work to alleviate suffering in the community.
Volunteer FAQ
Volunteer shifts
6:00 am – 7:30 am, Mon. – Sat.
11:00 am – 1230 pm, Mon. – Sat.
4:30pm – 6:00 pm, Mon. – Sat.
Dress Code
Restrictions
Volunteers must be at least 14 years old.
We do not allow photos of our meal guests or residents. Please respect the privacy of those we serve.
We cannot accommodate court-ordered service at this time.