Step 1.

Create a volunteer profile by clicking the orange 'New & Returning Volunteers' button
Step 2.

Choose a breakfast, lunch or dinner shift from the volunteer calendar. Click the 'Volunteer Calendar' button.
Want to sign up your group? Click the 'Group Sign Up' button.
About Volunteering 
We welcome you to serve meals, plate food or bus tables in our Founders Cafe. Our public cafe is a clean and safe environment where anyone in need of a meal can find one without judgment. We are dedicated to serving all of our guests with dignity and respect. Read the volunteer handbook.
Please note: 
Volunteers must be at least 12 years old.
We can only accommodate up to 12 volunteers per meal. If you have a larger group email us at volunteer@blanchethouse.org.
We do not allow photos of our meal guests or residents. Please respect the privacy of those we serve.
Groups must fill out group sign up form
All volunteers must sign a waiver and provide emergency contact
We cannot accommodate court ordered service at this time.
Long time Blanchet House volunteer, Linda Wabs, explains why she likes to give back in our Founders Cafe.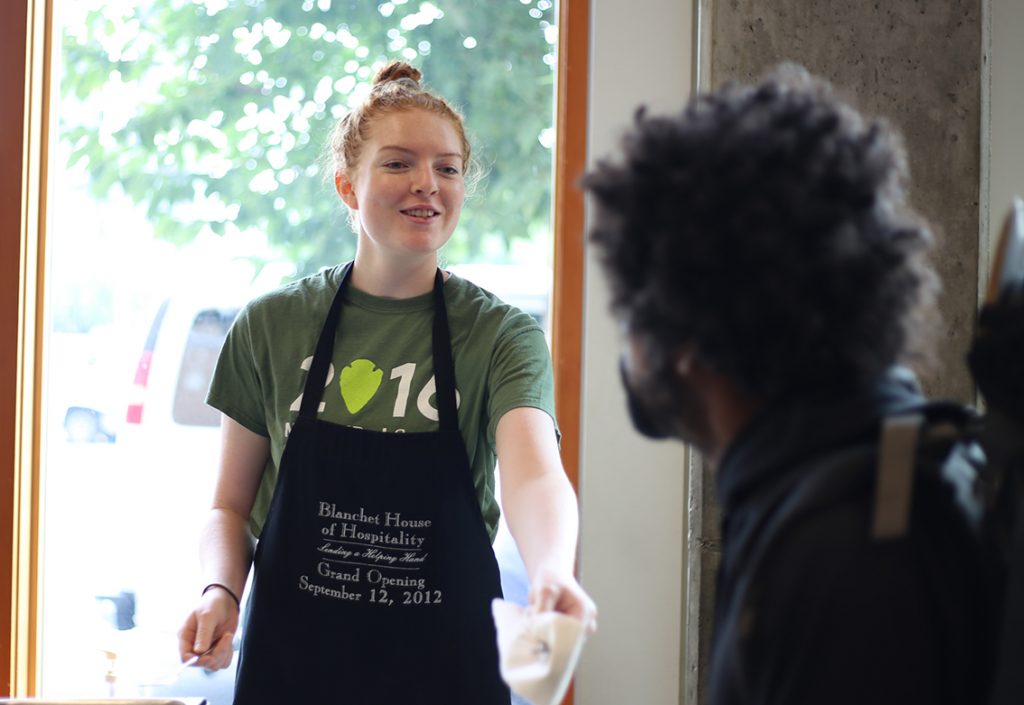 Our Volunteer Coordinator
Meet Emily Reiling our Volunteer Coordinator and a Jesuit Volunteer/Americorps member. Emily is a recent graduate of Villanova University and a new Portland resident. She will spend the next year welcoming, scheduling and training our volunteers.
Contact ereiling@blanchethouse.org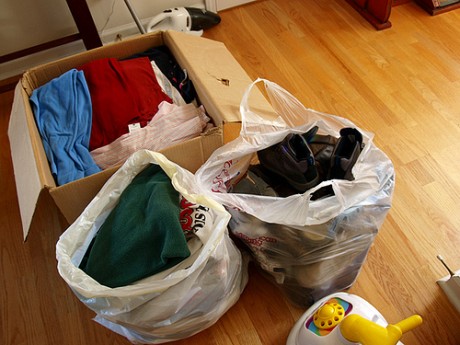 New Volunteer Opportunity!
We need volunteers to sort through bags of donated clothes.
Estimated Time: 1 hour
Choose a volunteer window: 9:00 to 10:00am or 2:00 to 3:00pm   Click here to sign up.