A unique opportunity for your team to give back
Schedule a day of service and an offsite meeting at Blanchet House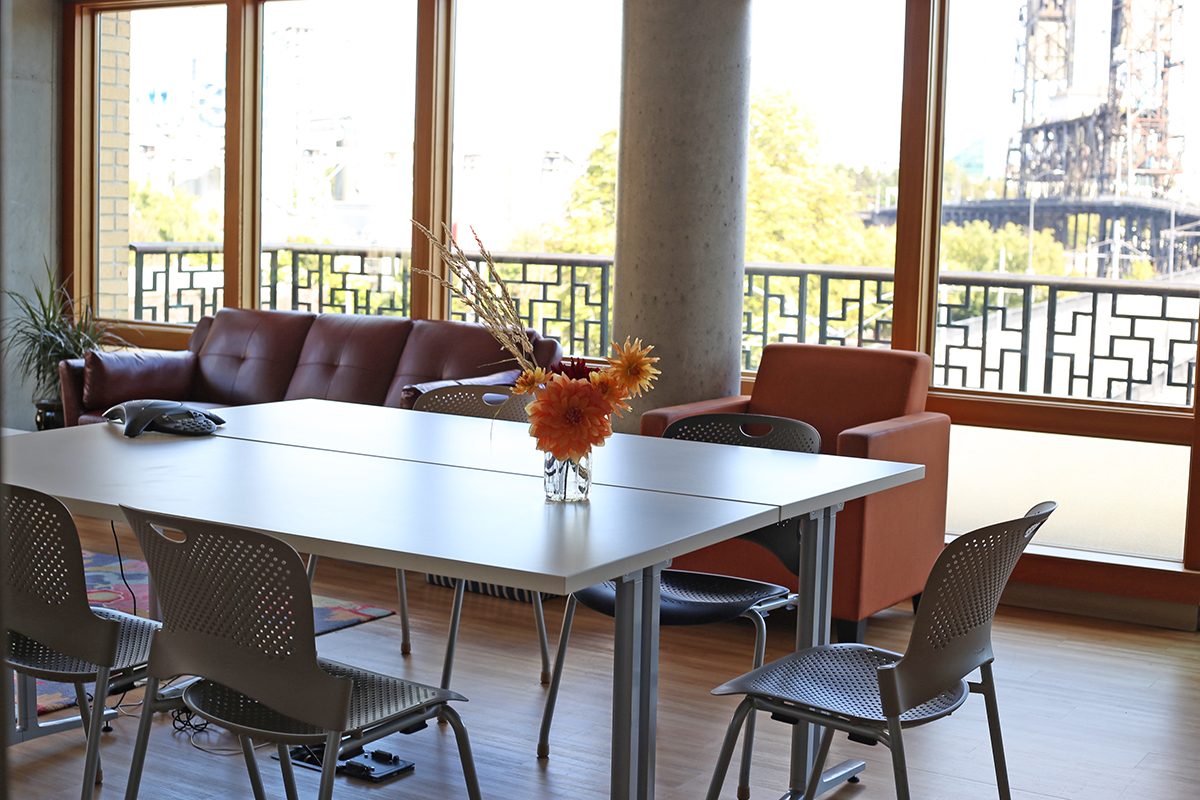 MEETING ROOM
Hold your meeting or team building day in a light-filled conference room overlooking the Steel Bridge in Old Town, Portland.
[Time: Up to 3 hours]
CAPACITY Can accommodate up to 12 people
AUDIO VISUAL WiFi, conference call speaker, dry erase board, television and projector
KITCHEN Refrigerator, sink and microwave
TRANSPORTATION Conveniently located close to MAX, buses and plentiful on-street parking
VOLUNTEER SERVICE
Connect while giving back by volunteering to serve meals to people experiencing homelessness.
[Time: 1 hour]
LUNCH or DINNER After you serve, enjoy a complimentary buffet meal prepared by our residents.
SUPPORT Does your employer match volunteer hours or award grants to organizations you serve? Ask us how to find out.