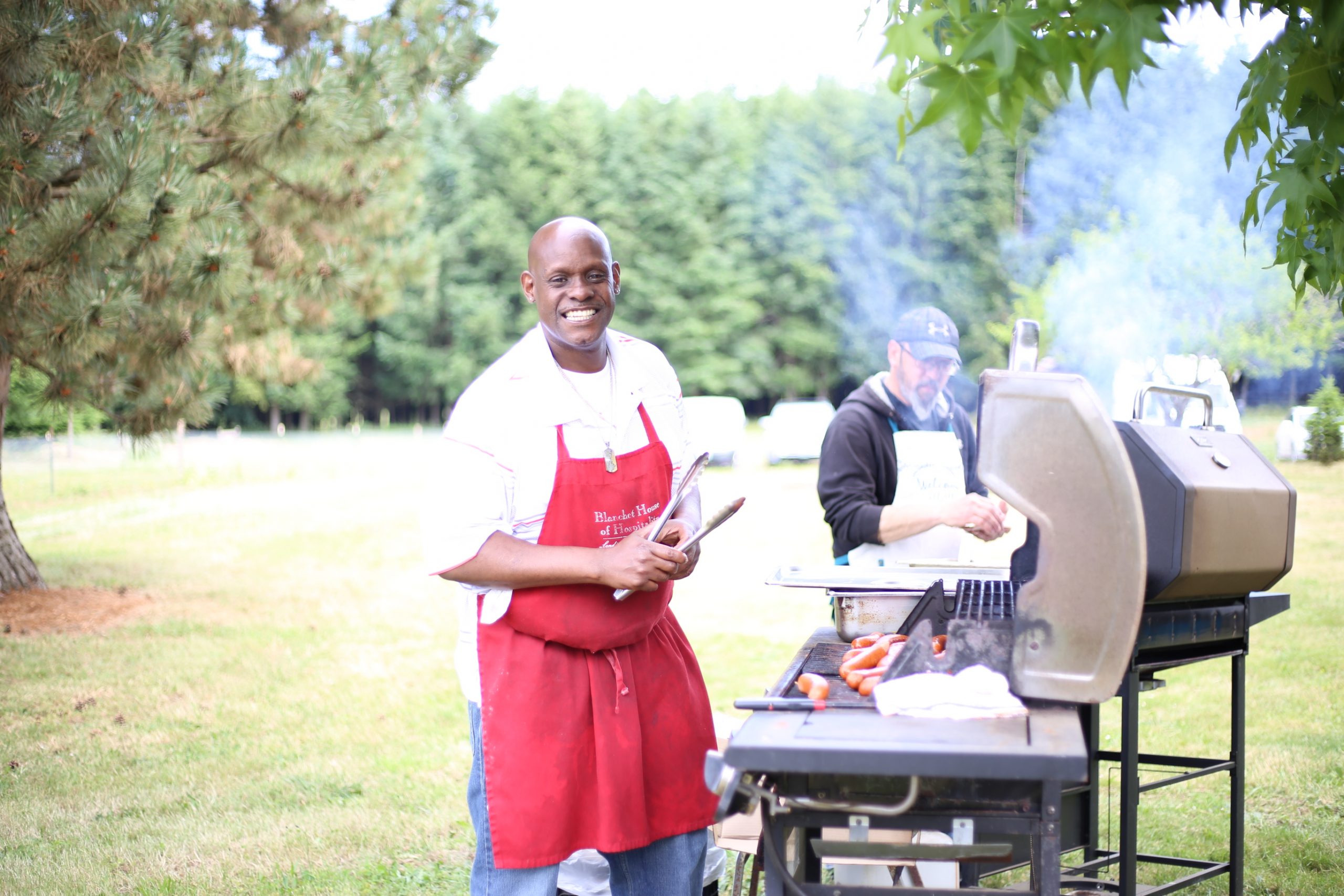 Growing up in San Francisco, Calif., Dean likely never envisioned he'd find sobriety among goats and pigs in rural Oregon. He was raised with his sister by a single mother who sold drugs to support her family. Without a baby sitter, she had her children ingest enough marijuana smoke to fall into a deep slumber before leaving the house at night.
"Drugs have always been a part of my life," Dean recalls.
He didn't have access to the resources he needed as an adolescent to cope with his learning disability and gain literacy. By high school he was abusing both crack and cocaine, and stealing alcohol to satisfy his addiction. In adulthood, a meth addiction troubled his marriage.
"I wasn't homeless. I had an apartment, I had a wife," Dean says, "but the drugs took over all of that… I didn't want to go back home, I felt so guilty." Having moved from Tacoma, Wash., to Dallas in Oregon with his wife, he was in and out of jail for meth related charges. A tragic string of deaths within his family only fueled the fire.
"It feels good–the beauty, the animals, the love."
A mental health worker at the jail in Dallas told him about Blanchet Farm. With the help of the farm's case manager, he was able to enter the transitional program the next day. At 53, his two years at Blanchet Farm represent his longest time sober.
"It feels good. This is the best thing ever," Dean says.
At Blanchet, he gained access to treatment for drug-related health issues. Dean also enrolled in adult literacy classes and learned to read, something he'd always wanted to do. When he isn't strengthening his reading comprehension or working hard to resolve mental health issues, you can find him doing a variety of jobs at the farm.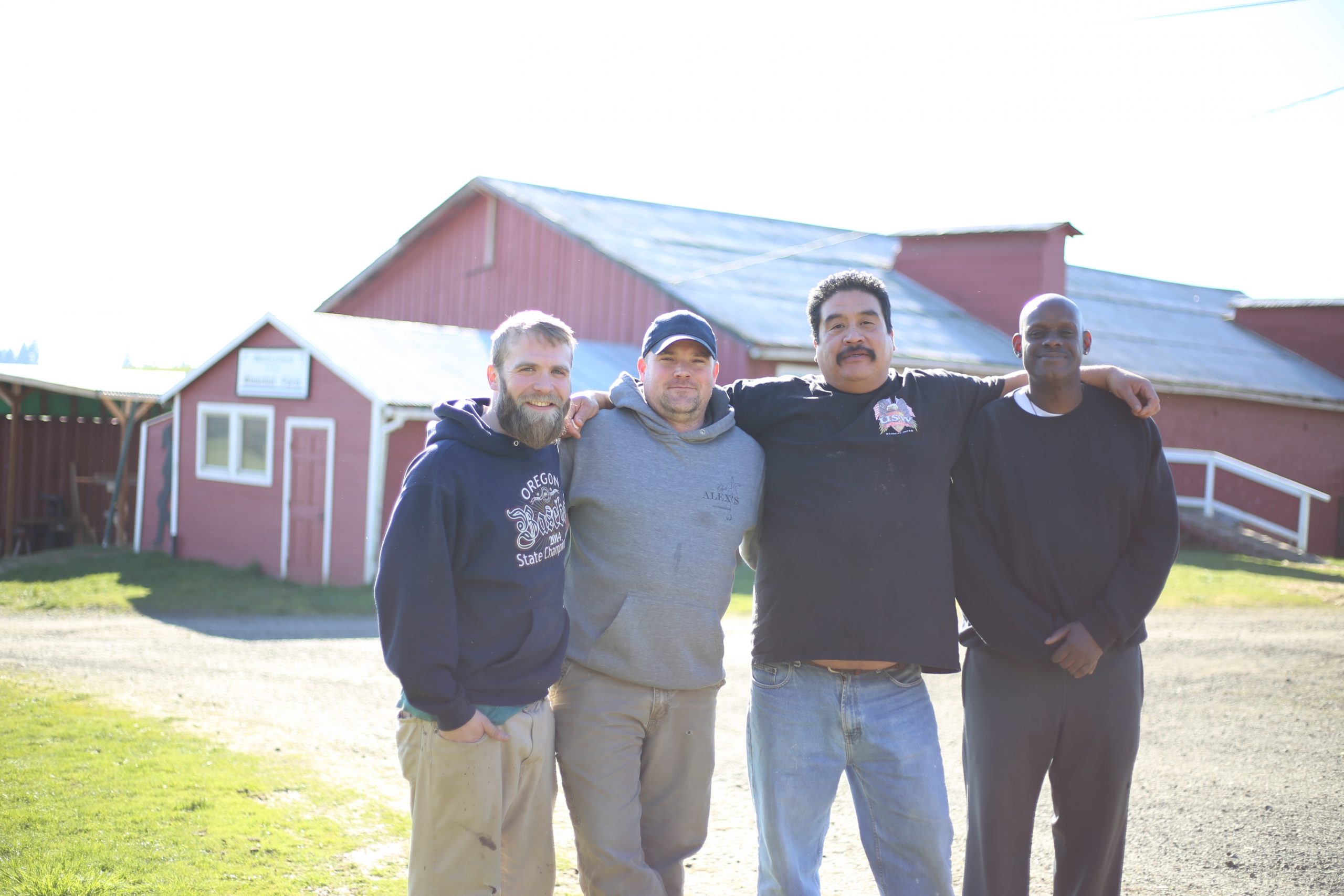 Dean has worked in the garden, with the chickens, in the kitchen, and most memorably with the farm's goats. "…they were always jumping and bumping me and always hungry and everything," Dean remembers fondly of his first job at Blanchet.
Currently, he is a kitchen assistant, and hopes to pursuit a career in food. "I've always been into cooking," he says.
Dean will be leaving soon, but plans to keep in touch with his peers and mentors at Blanchet.
He remembers Blanchet Farm for "the beauty, the animals, the love," he says. There is a lot of love on the Farm according to Dean. "Everybody's on the same page actually 'cause everybody has the same addiction, and everybody's just trying to make it and survive," he says, "[having] somebody to talk to, it goes a long way.
He plans on moving in with his sister and nephews in Sacramento, Calif., while looking for a place of his own. The holder of an incredibly resilient life story, Dean wants to use his history to mentor the young men in his family.
"I'm gonna show them all my little marks and say 'I used to say that this is never gonna happen to me'… it could happen to anybody. Addiction shows no color."
­—Written by Jessica Pollard.