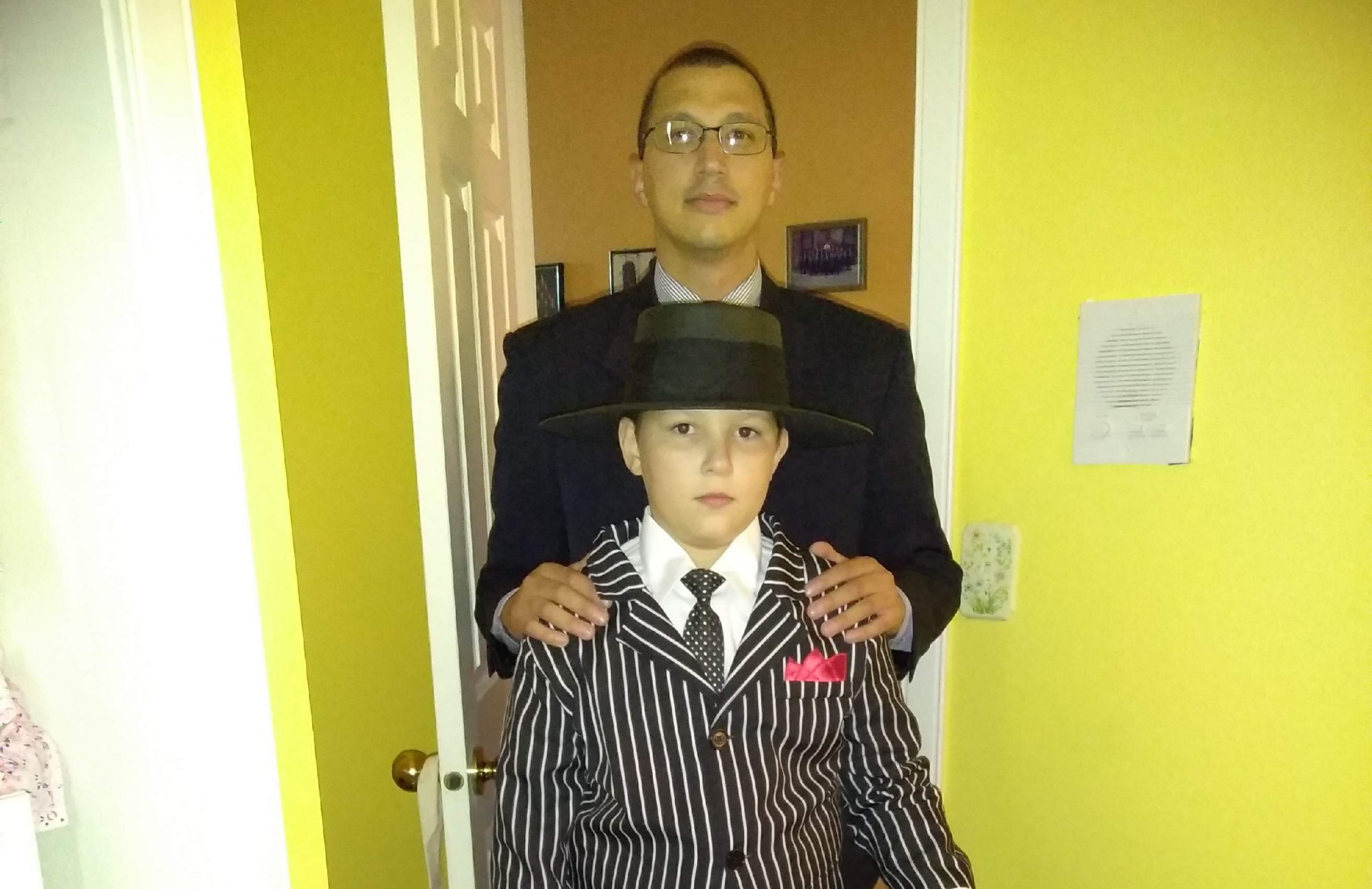 In early 2017, JP checked into a DePaul Treatment Center having reached the "bottom of the barrel." He was suffering with acute alcoholism and was unable to take care of his 10-year-old son Connor, whom he had full custody of. After a short stay at DePaul, JP came to live at Blanchet House desperate to find a way to live a sober life. Connor went to stay with JP's parents. We spoke with JP by phone about his hard earned journey to a new career in construction and recently reuniting with Connor.
How did Blanchet House help you as a father?
When I entered Blanchet House I was hopeless. I was at the bottom of the barrel. I know guys at Blanchet wonder, "How I will ever get out of this thing." There's seems to be no way out. I've been there.
I learned that I cannot take care of my son, unless I take care of myself first.
My Case Manager, Kristi, helped me prioritize my life. To figure out what I need to do to be a responsible father and tend to my child's needs on a day-to-day basis. Blanchet House taught me how to be a healthy individual and be responsible. I learned that I cannot take care of my son, unless I take care of myself first.
What barriers did you have to overcome before coming to live with your son again?
I had to learn how to take one day at a time without drinking alcohol.  I learned how to accept that alcoholism is a disease of the mind and body. At first, I was unwilling to accept that here is genetic component and psychological component. Learning more about the disease of alcoholism helped me to stop drinking.
What's the best part of being reunited with your son?
Sharing knowledge him. Teaching him how to mindful, self-aware and how to get him to stop pointing the finger at others and take a look at himself when he's dealing with challenges. Not too long ago, just hanging out in the lunch room at my job, someone asked, "Where do you want to see your kid 10 years down the road?" The typical generic answers were given. I thought, "I'd like my son to be honest man." As long as he's an honest man he's going to be all right.
"My son looks up to me now. I have his respect. The fact that I'm here today is a miracle."
What is special about Blanchet House?
My experience at Blanchet, it certainly humbled me. It taught to me how to be of service to others. A lot of the time, "giving back" is lip service, it seems like a nice thing to say. Standing shoulder to shoulder with men on the second and third floors taught me how to be supportive. Being of service was big part of Blanchet House. I feel good being able to put a good word in with my new boss, to help guys get a job. The peer support there is special. Being available to other men going through similar struggles. Walk the walk.
What are some of your favorite things about being a father?
The fact that I can be in my son's life without this albatross, called alcoholism, hanging around my neck has changed my life. My son looks up to me now. I have his respect and attention. You get to mold them and teach them new things everyday and they still listen.
You can help us kids like Connor by donating to our clean and sober housing program. $50 could go toward one father's counseling, food, room and board. We rely on individual donors like you. Thank you.