2022 marks Blanchet House's 70th year of humanitarian service. With each generation, our mission to serve those in need grows stronger and evolves. Coinciding with this historic milestone, I'm pleased to announce that we have a new look. 
We're saying goodbye to the tree logo and welcoming an updated visual identity. A look that will carry us into the future and better reflect the depth of our services. 
While our logo is changing, our mission is not. Blanchet House remains committed to alleviating suffering, restoring hope, serving nutritious meals, and providing supportive transitional shelter with compassion and dignity. We'll spend this year honoring our legacy while also looking ahead to how we can best serve the expanding need in our community.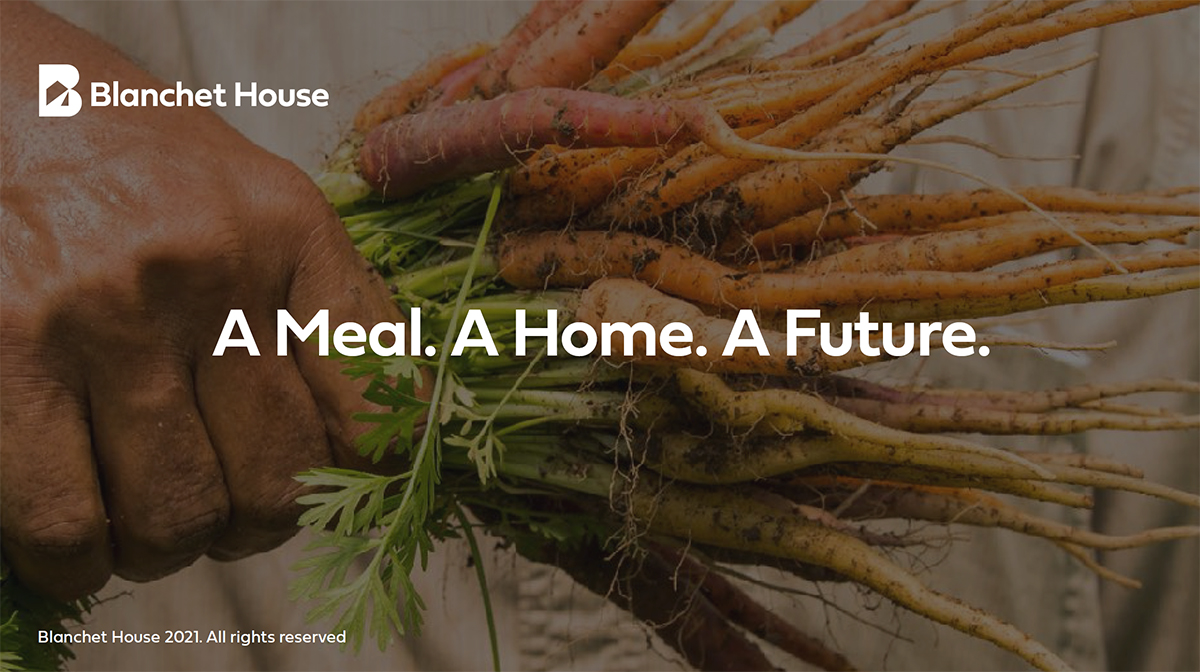 Our capacity to help has grown over the last 70 years and significantly during the pandemic. Our new logo reflects our commitment to serving in unprecedented times while also remaining true to our legacy. It illustrates a path to healing, hope, and home. Some may even see it as a ray of light illuminating the darkness. It represents the diverse array of aid offered by Blanchet House to help meet essential life needs like food, clothing, shelter, peer support, and renewal.

Blanchet House Logo Work Donated by Industry
Blanchet House owes a debt of gratitude to Industry, a Portland creative agency that generously donated its time to lead us through the rebrand. Our partners at Nike connected us because they value the gap we fill in the social safety net. Industry led with Blanchet House's mission, core values, strategic goals, and heritage to inform every step of the design process. 
Over the next few months, you'll see our new logo and look emerge in different places like the website, communications, and even our aprons. For part of this year, the new and the old looks will share the stage. But that seems especially fitting as we look back and ahead during our 70th-anniversary celebrations.
Scott Kerman
Executive Director
Blanchet House