After successfully graduating from JobCorps' Culinary Arts program Christian slept on the couch of a friend's apartment in Gresham. He found a job washing dishes at a prestigious athletic club in downtown Portland. It required him to take the MAX train every day which was an expense he hadn't planned for. Even though he was working full time he was having a hard time-saving money.
Soon after his friend dealt him an unknowing blow. He asked Christian to move out because his girlfriend would be moving in. With nowhere to go and no money for an apartment, Christian decided to sleep in a tent in a field in Gresham. He left his id cards in a bag at his friend's for safekeeping.
Christian was estranged from his adoptive parents in Southern Oregon. He never met his biological father and was removed from his mom's home after she was found to be beating him as a toddler. He struggled to stay in high school, not because he wasn't smart but because he felt he was treated unfairly by the administration. He dropped out of school. He was aimless and smoking weed every day. His adoptive mother told him about JobCorps in Estacada. He was attracted to the Culinary Arts program because he figured a cook could find work anywhere in the world.
"I was still going to work everyday, but couldn't save up money for a place. No one at my work knew I was homeless."
Washing Dishes, Without a Home
"I was still going to work every day but couldn't save up money for a place. No one at my work knew I was homeless. Luckily, I was able to shower at work. I made a joke about wearing the same clothes." Christian said. "The stress of hiding that I was homeless got to me so I quit the job."
Eventually, his friend said he couldn't leave his belongings at his apartment anymore. "My bag with my ids and bankcard got stolen. I had nothing. I didn't have a phone. I was hungry. I started stealing food from stores. Things like Pop-Tarts and eggnog. I got caught a few times. One time a cop had me in handcuffs in the back of the car and asked me why I was stealing."
I didn't have a record except for stealing food so he was confused. He said, "You're not a bad kid. What's going on?" I said I was hungry and didn't have any money.
He said, 'Why don't you go to Blanchet House?" Christian had never heard of it. "I started eating there. I had to ride the MAX and hope I wouldn't get caught,"  he said.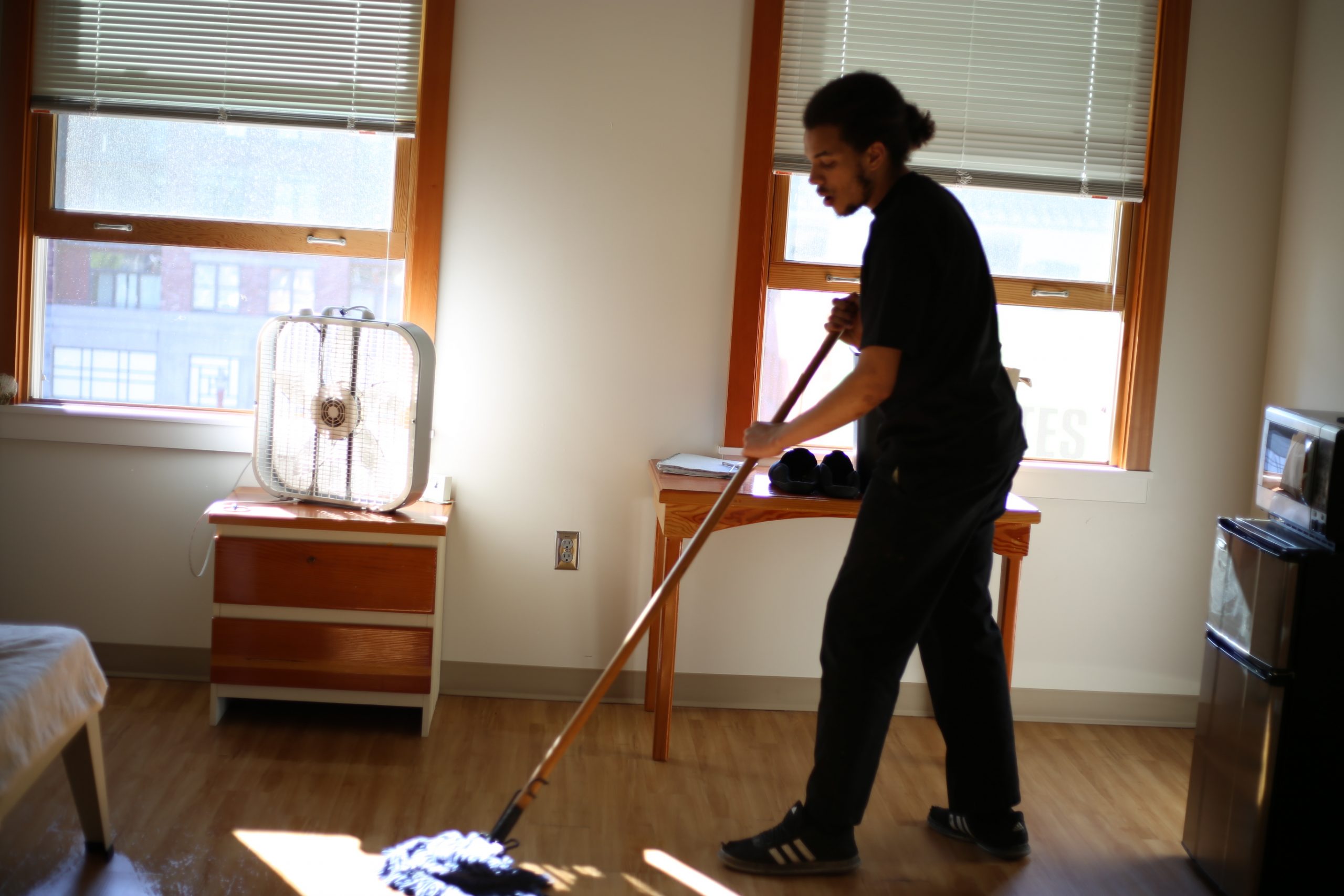 Food but No Home
One night in December of 2017 Christian was sleeping in front of a school. It was cold out and a woman called the cops thinking he was dead. A police officer answered the call and pulled up his record. He saw a lot of  "failure to appear" tickets from stealing food and jumping the MAX train. They took Christian to jail on a Friday. On Monday a judge set a court date for the next Friday.
"It's a cliché but I realized jail is no place that I want to be. I'm talking to guys who are in for beating their girlfriends, caught with guns and caught with drugs. I'm thinking to myself, 'I'm not this guy.' When they're asking me why I'm in jail I'm saying, 'Um, I stole some eggnog and failed to appear,' Christian said.
He appeared in front of the judge. They read his charges and tell him he will need to do community service and pay fines. He explained that he had no money.
He said, "You can give me community service but how am I going to get there? You can give me a fee but how am I going to pay for it?' I said to the judge, 'You must of run into this before? When someone is down on their luck. What can I do? I'm trying to get off the streets, get back up and get my life figured out.'
The judge said they understood and we're going to let Christian work with a social worker instead.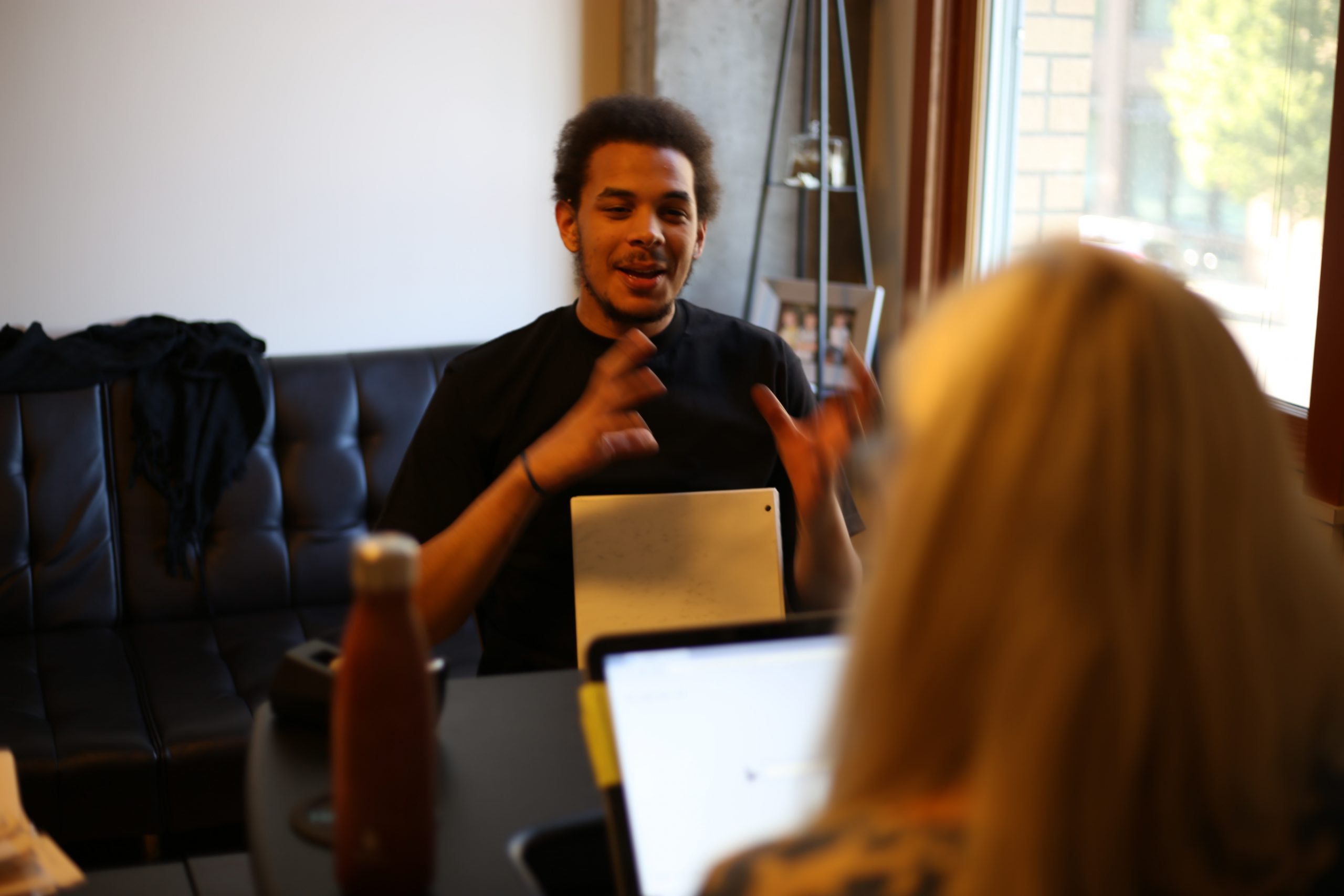 A Room at Blanchet House
The social worker said that it sounded like Christian was having a problem with housing.
"Here's what I'm going to do for you,' she said," said Christian. "You're going to call Blanchet House. It's a drug and alcohol program but it is also housing. They might allow you to get in.'"
Christian has been living at Blanchet House for 8 months. After working giving back by working for three months in the Blanchet kitchen he was able to look for work outside the house while keeping housing.
"I was able to get a full-time job washing dishes at a restaurant that I really like. It feels good," he said. "I'm saving every dollar I earn for a studio apartment."
Providing free food and housing isn't free. We need your support to get young men like Christian off the street. A $20 donation to Blanchet House will help fund our housing programs.