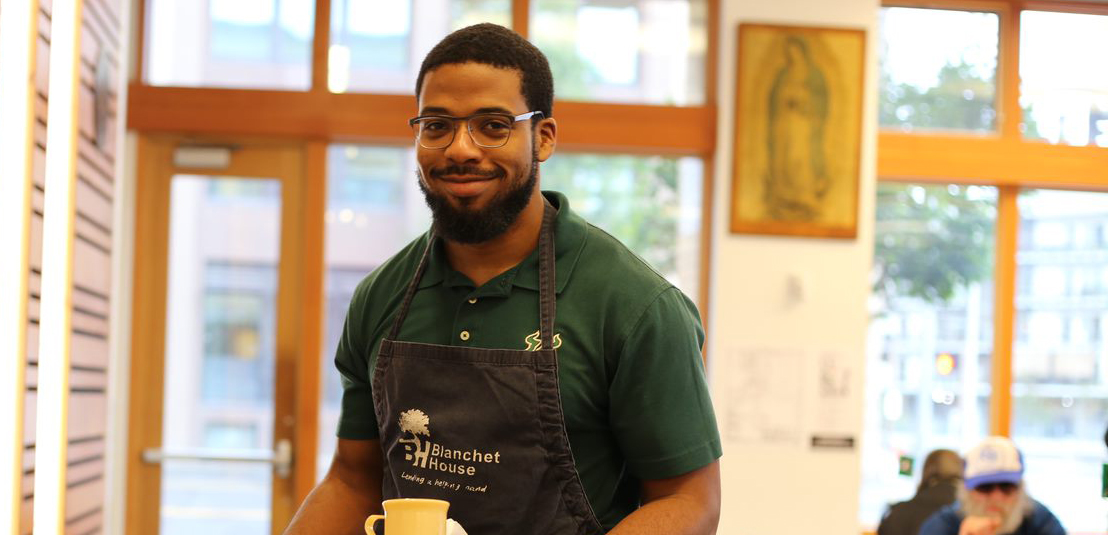 Blanchet House counts a young professionals board as partners in reaching a younger demographic of skilled and talented professionals passionate about serving individuals in the community who are homeless or food insecure as well as those moving forward from homelessness as a part of our residential program. The Young Professionals Board focuses on increasing awareness and support of Blanchet House and Blanchet Farm.
Members of the Young Professionals Board are expected to:
•            Participate in six meetings per year (at a minimum)
•            Contribute a minimum of $10 per month
•            Volunteer at least once a quarter serving meals in the Blanchet House Founders Cafe
•            Engage your professional and personal networks in supporting Blanchet House
The Young Professionals Board is in the process of developing our new On The Ledge event happening in Summer 2020.  With their help, we are building a team of leaders dedicated to helping Blanchet House realize its mission "To offer food, shelter, and aid to all those in need of a safe place to be nourished and restored. Assist the transformation of each life we touch with compassion and dignity."
To learn more about the Young Professionals Board and how you can potentially become involved, please contact Development Director Brenda Ray Scott at brscott@blanchethouse.org with a note describing your interest. Please include a resume and/or a link to your LinkedIn profile. Feel free to phone 503-606-8312 with questions. Thank you for your interest in and support of Blanchet House.