First-Ever Virtual Event Was Full of Love
On Sunday, March 7, 2021, Blanchet House hosted the Lend A Helping Hand Brunch streaming live to more than 250 homes. MCs Rich Ulring and Misty Marquam presented stories of the life-saving services the Blanchet House community has provided those in need over the last year. $216,000 was raised by hundreds of generous donors to fund meals, clothing, and shelter services for another year.
2021 Honorees and Speakers
The following people and groups were honored at the 2021 Lend A Helping Hand Brunch for their incredible acts of service and generosity that made people's lives better. Speakers included Blanchet Farm resident, Jordan S., who was once homeless on the streets of Portland but has since found health and healing at the farm while participating in the therapeutic beekeeping program. Jesuit Father Gary Smith gave an inspired blessing reminding everyone that their generosity is "a bridge of life" to those served by Blanchet House.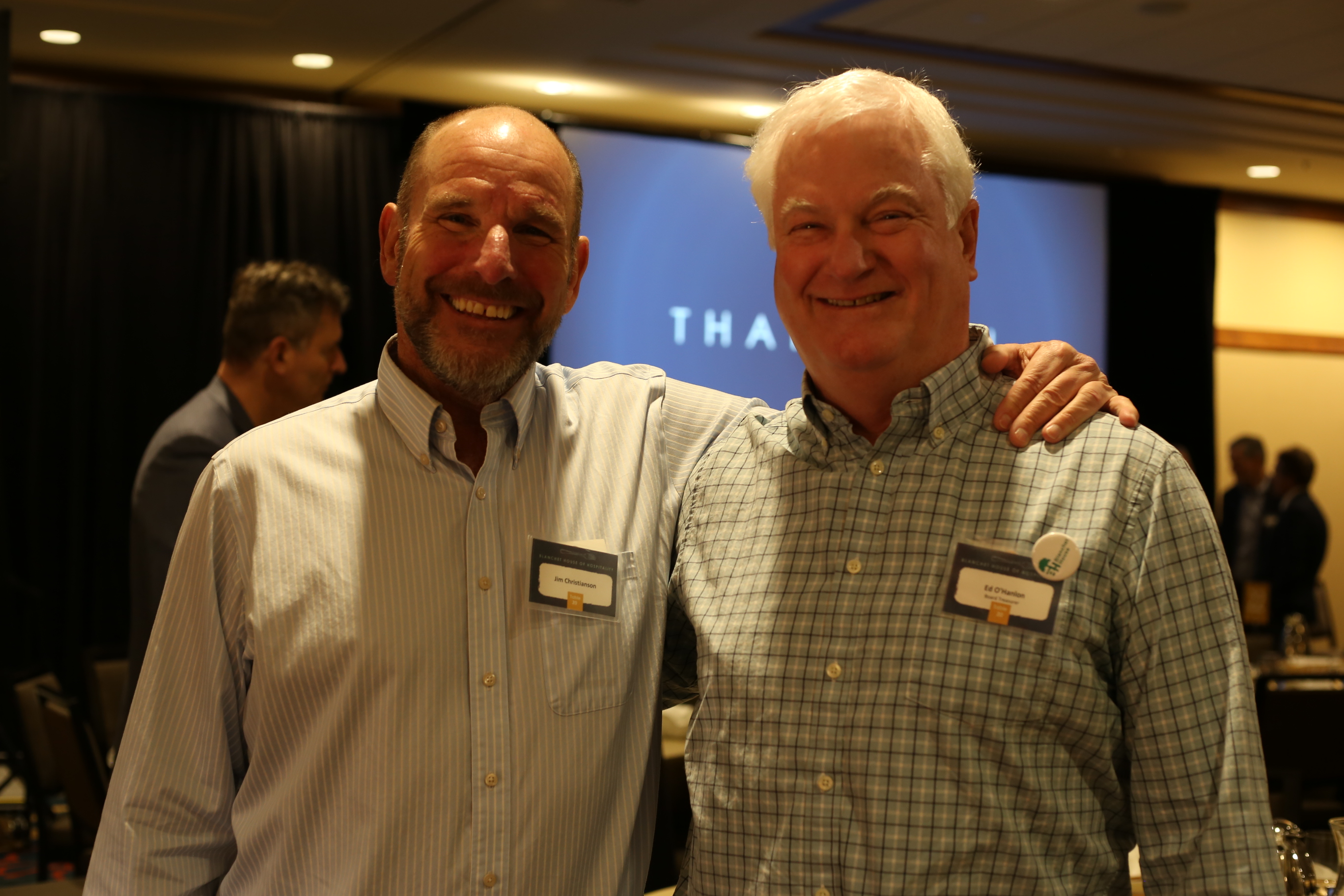 Al Riley Award
Jim Christianson and Ed O'Hanlon
Jim and Ed began their friendship and service to Blanchet House as children while following their fathers to attend weekly board meetings. Both became board members stewarding the organization for years by volunteering their professional skills. Every two weeks, Jim and Ed volunteered to come to Blanchet House to sign all checks, keep the books, file invoices, and mail out payments. This award recognizes their lifetime of service, as well as the legacy of their families, support to our community.
Fr. Kennard Award
Alaska Airlines Employees
Alaska Airlines employees will receive an award named for the man who motivated our founders to "get out in the streets and help." Alaska's service during the pandemic was critical to Blanchet House being able to meet the increased need for meals and clothing. Almost every day employees shuttled from the airport to Blanchet House to help make sandwiches, give out food and drinks, sort and hand out clothing, and more.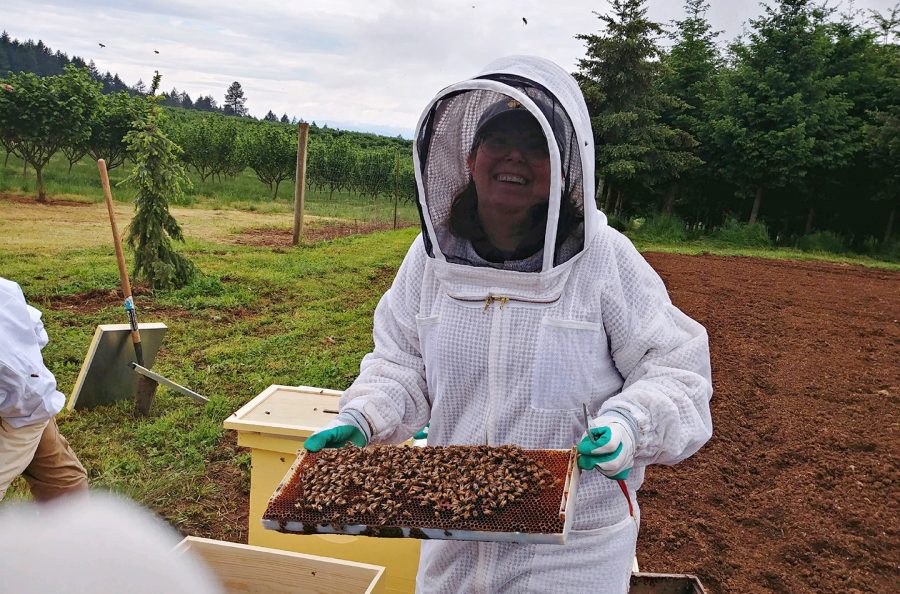 Service Award
Katy Fackler
Katy Fackler brings hope and healing to men in recovery and the environment at Blanchet Farm. She has spent the past year volunteering to build a therapeutic beekeeping program. Every month she visits the farm to teach the residents how to care for the bees, the hives, and collect fresh honey. These special skills benefit the residents of Blanchet Farm in so many ways.
Founders Award
Jesuit High School Community
Jesuit High School students, parents, and educators will be honored for their incredible service in 2020. They came together to meet the urgent need for to-go meals by holding sack lunch drives that brought in more than 10,000 portable meals. They inspired other groups and individuals to make sack lunches and hold drives. The Jesuit community was critical to helping Blanchet House get food to hungry people throughout the community.
Ed Cauduro Fund of Oregon Community Foundations
B.P. Lester & Regina John Foundation

Barran Liebman LLP
Emily Harrington
Heritage Bank
Scott Kerman & Dr. Jill Speaker
Mental Health & Addiction Association of Oregon
The Quinn Family
Brenda Ray Scott and Dana Gray Scott
Nick & Alisa Sinnott
Tonkon Torp LLP
Underdog Lawyer
USI Insurance Services