8 Ways You Can Help the Homeless in Portland
Blanchet House is serving more people during the COVID-19 pandemic and we need your support to continue. Here are the best ways to help! 
1. Volunteer at Blanchet House
(14-years-old and up)
We need volunteers on-site to help prepare food, serve free meals and drinks, organize clothing, and more. Please sign up using our volunteer schedule software.
2. Make Care Kits
(All ages)
Pack care kits from home containing essential items like socks, rain ponchos, and snacks for people experiencing homelessness. Get care kit instructions.
3. Make Sack Lunches
(All ages)
This is a fun and meaningful way to help at home with your kids or friends. You can make as few as 10 or as many as 100 sack lunches containing a sandwich, piece of fruit, and wrapped snack. Please choose a date from our sign up calendar.
4. Collect Clothing and Sleeping Essentials
(All ages)
Our guests need adult-sized clothing for men and women that are appropriate for sleeping outdoors in the cold and rain.  Warm and water-resistant items are best. Clothing can be dropped off Mon-Sat, at 310 NW Glisan St. from 8-10:30 am and 1:30-4 pm.  Please avoid dropping off during meal services. Pull up to our entrance, leave your items in the car, knock on the door to get our attention, and a staff member will retrieve your donation. If you'd like a donation receipt, we will provide one. You can also call us at 503-241-4340 or email info@blanchethouse.org.
Shop our (Amazon Wish List)
We are most in need of the following items:
Adult-sized raincoats or ponchos.
Men's underwear. All sizes (boxer briefs preferred.)
Women's underwear. All sizes.
Men's jeans. Sizes 30 – 34
Men's shoes. Sizes 10 – 12
Sweatpants. All sizes.
Blankets.
Sleeping bags.
Tents.
Backpacks.
Please note: We
do not
accept children's 
clothing
, business attire/suits, housewares, linens/pillows/towels (except for warm blankets), or books. We 
do not
need toothpaste/toothbrushes or feminine products at this time.
5. Donate Food
We accept donations of large quantities of fresh and unexpired food. Learn how we are helping to feed those in need while protecting our environment from needless waste. Do you have questions about food donation liability?
Yes, we can accept home-baked goods!
Most fruits, vegetables, meats, dry goods, and spices are needed in bulk.
We cannot accept partially eaten or served food. Catered trays must be unopened.
Commercial pickups should be arranged by calling 503-241-4340. We cannot pick up from homes.
6. Sew Masks
(All ages)
Our meal guests and volunteers need simple, gender-neutral cloth protective masks to help protect themselves and lessen the spread of COVID-19.
7. Collect Water Bottles
(All ages)
Our guests experiencing homelessness are in dire need of clean water to drink and use. You can donate new or gently used personal water bottles that we will then sanitize, fill with fresh water, and serve to our guests during meal times. You can also purchase water bottles from our Amazon wish list.
8. Donate or Collect Money
(All ages)
We rely on individual donors like you to operate, so your financial support is critical to our doors staying open. You can also start a Facebook fundraiser to encourage your friends and family to support our services.
Does Your Employer Match Volunteer Hours?
Enter your employer's name
here
to find all the ways you can make the most impact with your volunteer hours or donation.
Our Philosophy
"How we walk with the broken speaks louder than how we sit with the great."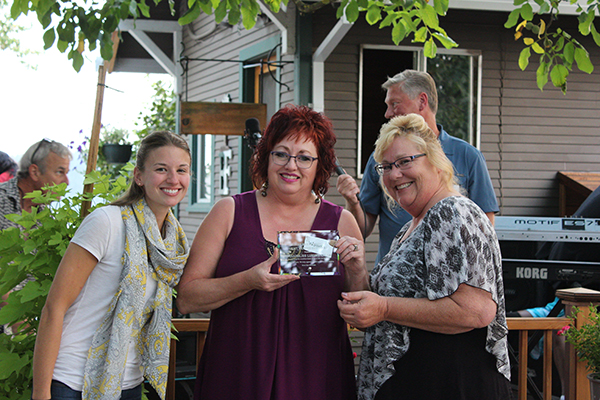 Community Partners
We welcome regular donations from local businesses or individuals. Thanks to generosity of many local businesses we are able to receive regular donations of meat, coffee, fuel, bread and more. Would you like to contribute with a donation of your goods or services?
Give us a call! 503-241-4340
For those who would like to include a long-term gift to Blanchet House, there are many options to consider.
Please call our Development Director at 503-241-4340.
Thank you to these generous local businesses for their support of our mission.





Our Commitment to Donors
We will not sell, share or trade our donors' names or personal information with any other entity, nor send mailings to our donors on behalf of other organizations. This policy applies to all information received by Blanchet House, both online and offline, on any Platform ("Platform", includes the Blanchet House website), as well as any electronic, written, or oral communications. To the extent any donations are processed through a third-party service provider, our donors' information will only be used for purposes necessary to process the donation.