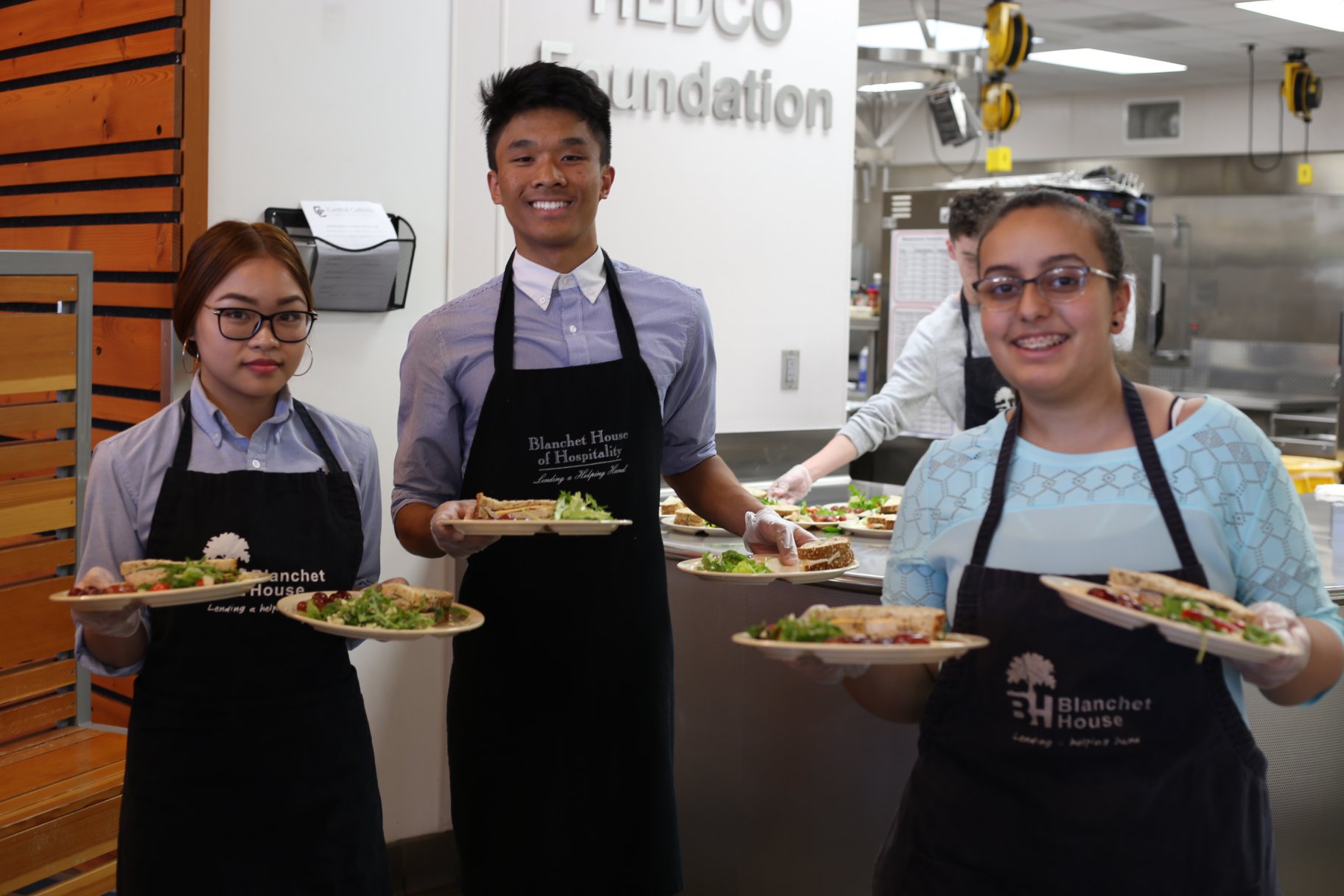 Nonprofit Summer Internship Program
Blanchet House of Hospitality has two part-time internship positions for students who are interested in gaining experience in nonprofit human services. The internship is designed to create opportunities to engage in a social services environment doing frontline work with vulnerable communities such as people experiencing homelessness.
The internship is open to students who will be high school seniors or college students in the fall.
Responsibilities
Interns will gain experience in different facets of Blanchet House operations. Interns will have the opportunity to assume greater responsibilities as the internship progresses. Responsibilities include, but are not limited to:
Leading volunteers during meal services and clothing donation sorting and distribution.
Assisting in the preparation and serving of meals.
Monetary donation administration and donor relations.
Designing and organizing activities, donation drives, and services for meal guests
Qualifications
Strong interest in social services and nonprofit services.
Strong interpersonal and written/verbal communication skills with the ability to work effectively with others.
Able to serve with compassion and dignity in a trauma-informed environment and with clients experiencing mental health and/or addiction challenges.
Able to work effectively with people from different cultures and with different perspectives and experiences.
Maintain professional boundaries and uphold strict confidentiality requirements.
Solid knowledge of MS Office Suite.
Able to lift, push, or pull up to 50 pounds.
Nonprofit Summer Internship Time Commitment and Details
15-20 hours per week, with the potential to combine this program with a part-time internship at another agency. Remote work is not available. Interns must serve on-site and follow all applicable COVID-19 protocols.
The duration of the internship is 10-12 weeks.
A stipend of $500 every four weeks. Free parking and meals. A cell phone stipend is available depending on the use needed for tasks.
Interested applications should submit a resume and cover letter to volunteer@blanchethouse.org. The cover letter should state the applicant's interest in and/or experience with community service, nonprofit service, and human or social services work.