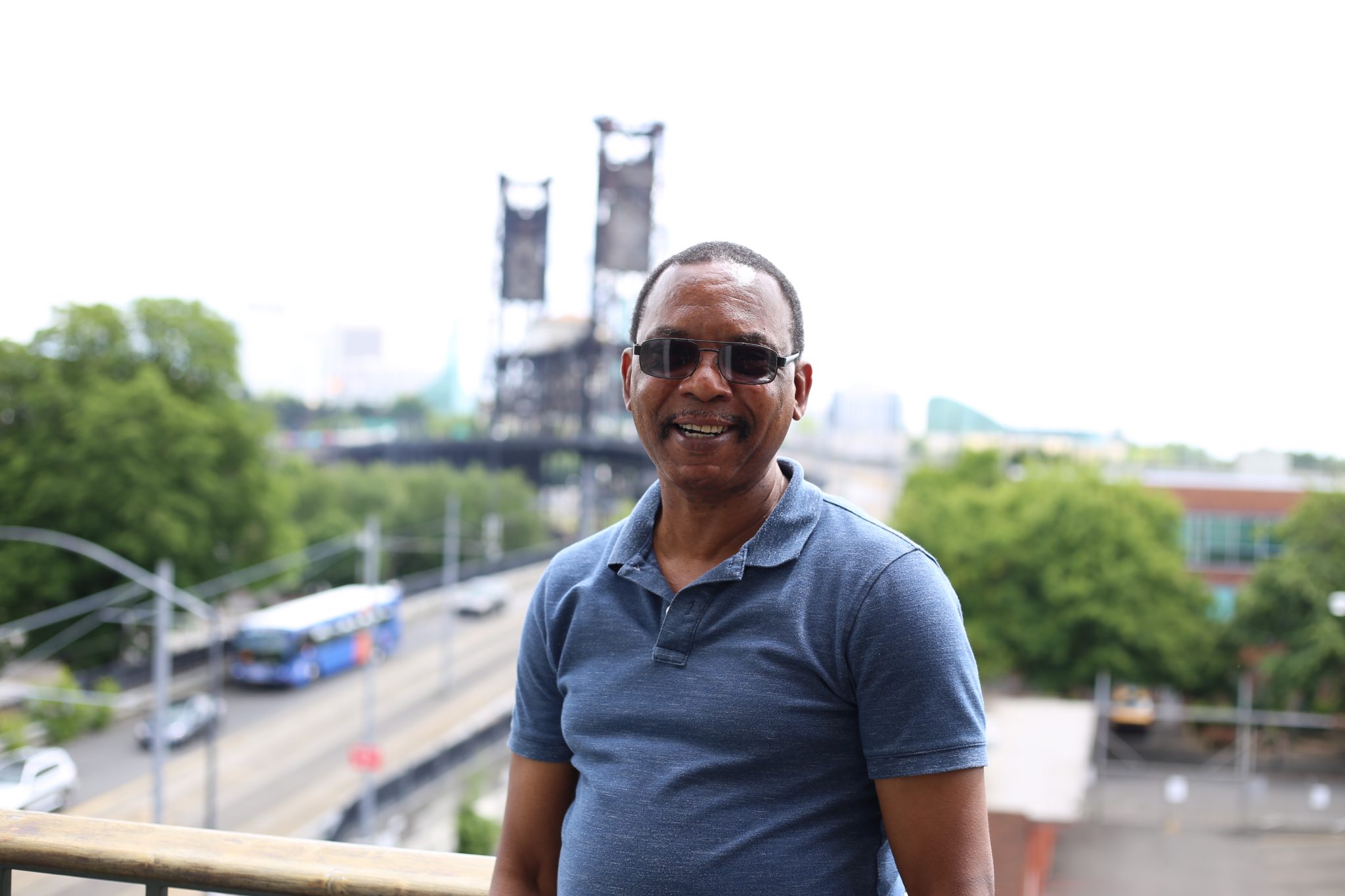 The lack of affordable apartments led David Tonkins to seek shelter at Blanchet House.
Affordable Apartments Take Months to Find in Portland
After nine months of living, serving, and saving money at Blanchet House, David Tonkins is moving out. Tonkins, 59, found himself at Blanchet's door after hotel rooms became too expensive and he had nowhere else to go. He needed a place to live while he figured out where to live permanently.
In 2021, the average one-bedroom apartment in Portland costs $1,133 a month and Tonkins couldn't easily find one on his $780 a month disability income. In order to secure subsidized housing he needed assistance, and assistance requires you to wait. The wait for a subsidized apartment can take anywhere from one month to two years in Portland.
"I have a roof over my head, food, hot water, and soap," Tonkins says. "For people who don't have that, that's a lot. What more can I want?"
Where can someone live in the meantime? If you don't want to burden relatives then you might just end up on the sidewalk or for a lucky few at Blanchet House.
Decades of working in law enforcement and security left Tonkins disabled because of painful nerve damage in his feet. He also had a brief battle with prostate cancer. His adult daughter discovered Blanchet House's residential program. Tonkins was a little leery of the program at first because he knew that most of the men living there are struggling with drug and alcohol recovery which he wasn't. After moving into his shared room he greatly appreciated the opportunity he was given.
"I have a roof over my head, food, hot water, and soap," Tonkins says. "For people who don't have that, that's a lot. What more can I want?"
It's As Simple As Roof Over Your Head
Blanchet House offers a safe refuge in order to give struggling men time to establish stability—both in health and income. All that is expected in return is their service to the community by working in the kitchen, cafe, or facilities. Tonkins really enjoyed serving those with even less than himself and offering encouragement to the other residents building new lives alongside him.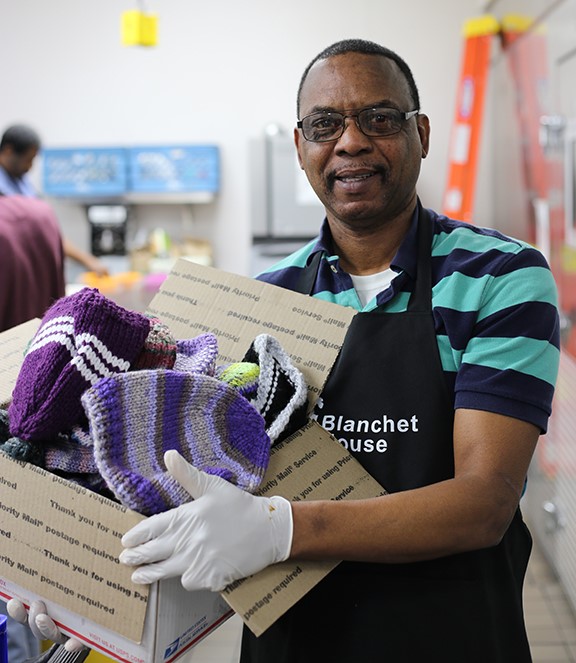 "I appreciate being able to help other guys out. I let them know that they can take their time and go at their own pace," he says. "I like helping out. I'm helping people that can't help themselves. It's unfortunate but it makes you feel good to help. This meal might mean a lot to this person. They don't have anywhere else to go. They say 'thank you very much.' And they are really sincere about it. You just made that person's day. It's sad, but they feel safe coming here. I think that's the most important thing that we create a safe environment here."
Hindered by a Lack of Affordable Apartments
Without the time and assistance Blanchet House gave him, Tonkins wouldn't have been able to find and save money for the apartment. There is so much to know about navigating social security and the rental market. Thanks to Case Manager Kristi Katzke, Tonkins learned that he could work part-time while receiving his disability. He's now a greeter at Fred Meyer with a small income that will help him purchase meals, clothing, and all essential items.
Tonkins' time serving others at Blanchet House was eye-opening for him.
"We have to take care of people who can't take care of themselves," he explains.
Support Blanchet House's residential housing programs by donating today.