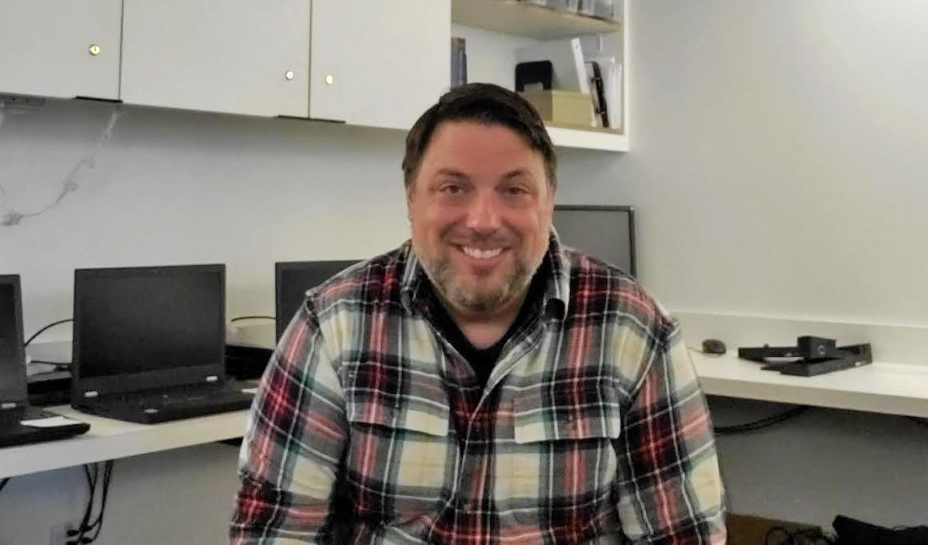 As Blanchet House embarks on its 70th year on Feb. 11, 2022, we are profiling some of the people who help sustain its mission. There are so many hands and hearts who have worked to make sure people suffering in our community can find relief at Blanchet House of Hospitality and Blanchet Farm. 
John Gallucci is the guy to call when the staff and residents of Blanchet House need tech support. He seems to always mark Blanchet's needs as "urgent" and rushes to get things up and running as quickly as possible. 
"What they're doing is literally alleviating the pain of those less fortunate," Johns says. "It must be the hardest and most rewarding work there could be."
John began working with Blanchet House in 2014 but his family's relationship with the organization goes back further. His father, Jim Gallucci was a business partner for 30 years with Ed O'Hanlon, the son of founder Jim O'Hanlon and his wife Teri.
"I grew up getting to know the O'Hanlon family and, through them, I heard about Blanchet House," John says. "It's mostly my relationship with the O'Hanlon family through which I have a built-in allegiance to Blanchet. I have a lot of respect for the O'Hanlons and their friendship has meant a lot."
His dependable IT skills have ensured that every resident of Blanchet has access to a computer for job and housing applications. And thanks to him the downtown staff can meet virtually with the staff out at Blanchet Farm during the pandemic. 
John's also witnessed the positive impact Blanchet House's services have had on people he knows personally. 
"One day, while working at Blanchet, I ran into a childhood friend who happened to be a resident at the time. He's a very smart and successful person but found himself needing the help that Blanchet provides," John recalled. "I know the structure was very good for him, and he liked the staff a great deal. He found a job and transitioned out of Blanchet fairly quickly. It's been about six years and he's working and doing well. I was very grateful that my friend was able to get the help he needed. Blanchet truly helps people in all walks of life".
Though he spends most days fighting tech fires he spends his nights (pre-COVID) performing stand-up comedy around Portland. 
"Any time you have to interact with lots of people, especially with their computer problems, it's best to have a sense of humor. Actually, it's best to know how to fix the computer problem," he says. "Second best is a sense of humor. Also, the creative nature of comedy helps me find myriad ways of asking people to 'turn it off and then wait 10 seconds and then turn it on again please." 
–written by Michael Seid