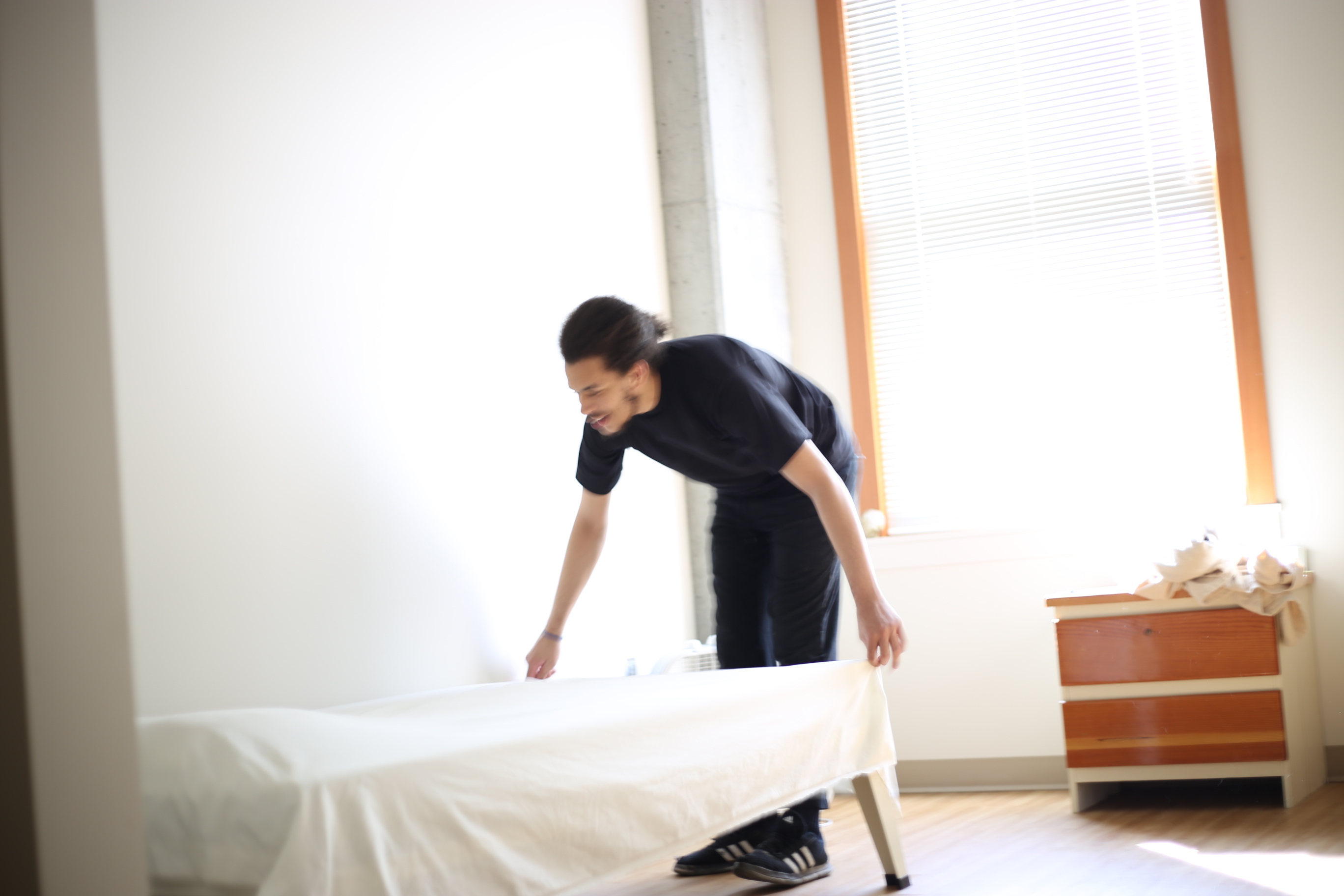 What We Offer
Blanchet House is a free transitional housing program located in downtown Portland.
A clean, safe and sober environment
A shared two-man room
A community bathroom and living room
All meals and snacks
All personal care items and laundry
Clothing and shoes
Case management
Peer support
Public transportation passes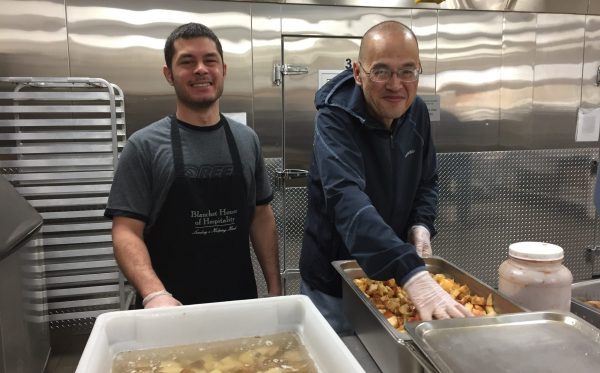 A Work Based Program
Residents are required to work in the kitchen or house for the first 90 days of the program. Work may include:
Food prep
Cooking
Serving
Bussing
Dishes
Cleaning
Light maintenance of building
Requirements for entry
Phone evaluation with a case manager
State-issued ID
Physical & mental ability to perform physical work
Background check free of sex offenses
Complete a 3-day working trial
PLEASE NOTE: We are not a detox, medical or treatment facility. 
Please call 971-337-8747 to speak with a case manager.
$50 will fund one man's case management for a week!
Customized Plans
Case management refers to a collaborative and planned approach to ensure that a person gets the services and supports that they need to move forward with their lives. The goal of case management is to empower people, draw on their strengths and capabilities, and promote an improved quality of life.
Our experienced Case Managers assess the individual needs of our guests, refer services, help coordinate care, provide guidance in determining life goals and focus on growth and life change.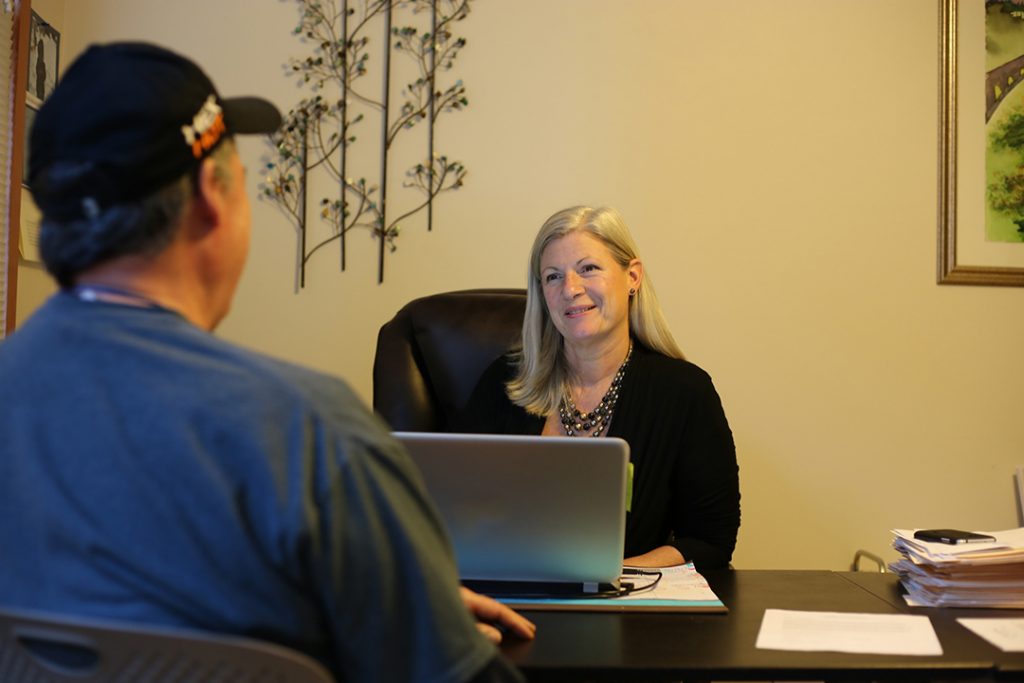 Coordinated Care
Our Case Managers work with our residents to ensure that they are engaged and supported with all necessary wrap around services needed to ensure that they are set up for a successful transition back into society.
We help our guests find needed care including:
Medical
Dental
Optical
Mental Health
Case Management Timeline
Upon entrance to Blanchet House every guest will meet with a case manager in the following capacity:
Phone interview with a Case Manager. Needs assessment made.
3-day work trial.
On entry guests will be given a Life Plan workbook. The case manager and guest will decide on goals to complete during stay.
During the first 90 days, all residents work six days a week in the kitchen.
Guests will meet with Case Managers in the following ways.
Meet with Case Manager once a week.
Work on Life Plan with Case Manager. (The Life Plan contains eight recovery sections.) Life Plan sections include the following:
Medical
Emotional
Recovery
Financial/Legal
Social
Spiritual
Occupation/Education/Housing
Maintenance
After 90 days guests are able to find paid work outside of Blanchet House or attend school. Volunteer work is reduced to a few hours a week. Some guests may be offered paid commissary positions in the house such as driving, managing the Founders Cafe or maintenance work. Guests will continue to meet with their Case Manager in the following ways.
Case Manager will meet with guests once every two weeks.
Case Manager will continue to guide and support guest in development and completion of Life Plan.
Fourth Floor Residential Program
After completing the 7-month program some guests are invited to enter the fourth floor Transitional Living Program. Men receive a private room with a shared bathroom for 9 months.
Requirements for Fourth Floor Program:
Guests are invited by Case Manager
Fully completed 7 month program
Must be employed full-time or attending school full-time or a combination of both