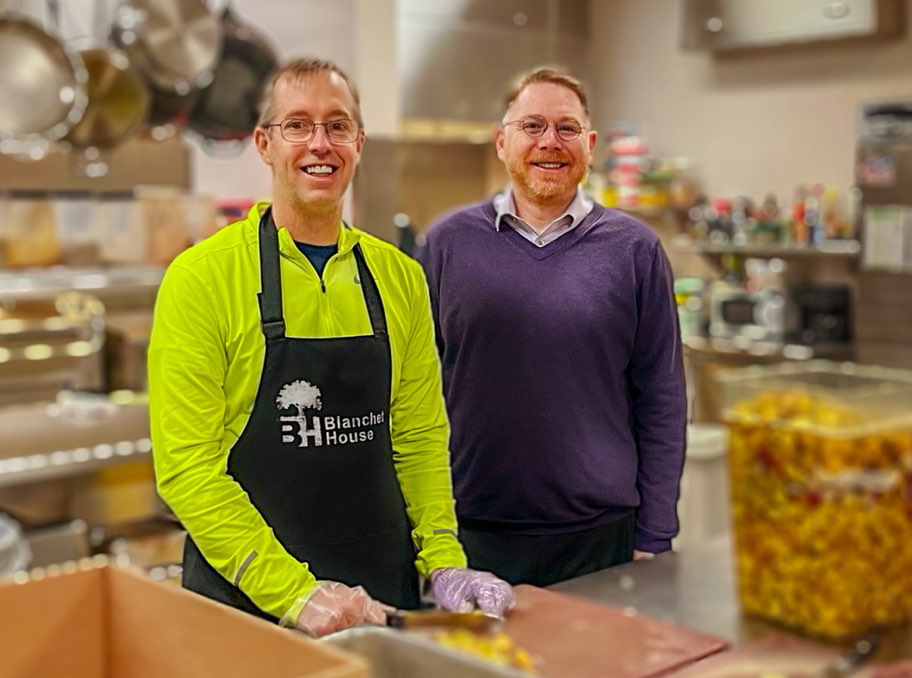 Jerry Quinn, Blanchet House Board President (left), and Scott Kerman, Executive Director (right), volunteer in the kitchen in 2020.
MESSAGE FROM THE EXECUTIVE DIRECTOR AND BOARD PRESIDENT
2020 was an unprecedented year for the people we serve in difficult and tragic ways. It was also an unprecedented year of generosity by donors and volunteers.
However, the numbers in this report tell only one part of the story of 2020. Together we gave relief and inspired hope in our housing and food insecure guests in ways that cannot be represented in data.
Your support let people know that we care about them. People on the margins of society who often feel invisible and neglected. Your contributions brought people hope, visibility, and self-worth.
Blanchet House recognizes the inherent dignity of every human being who comes to our doors. We are able to do this day after day because of you.
–Scott Kerman and Jerry Quinn