Donate to Blanchet House & Farm Programs
Support Blanchet House's efforts to alleviate suffering and stabilize lives by providing meals, access to housing, and other vital services to vulnerable individuals and families.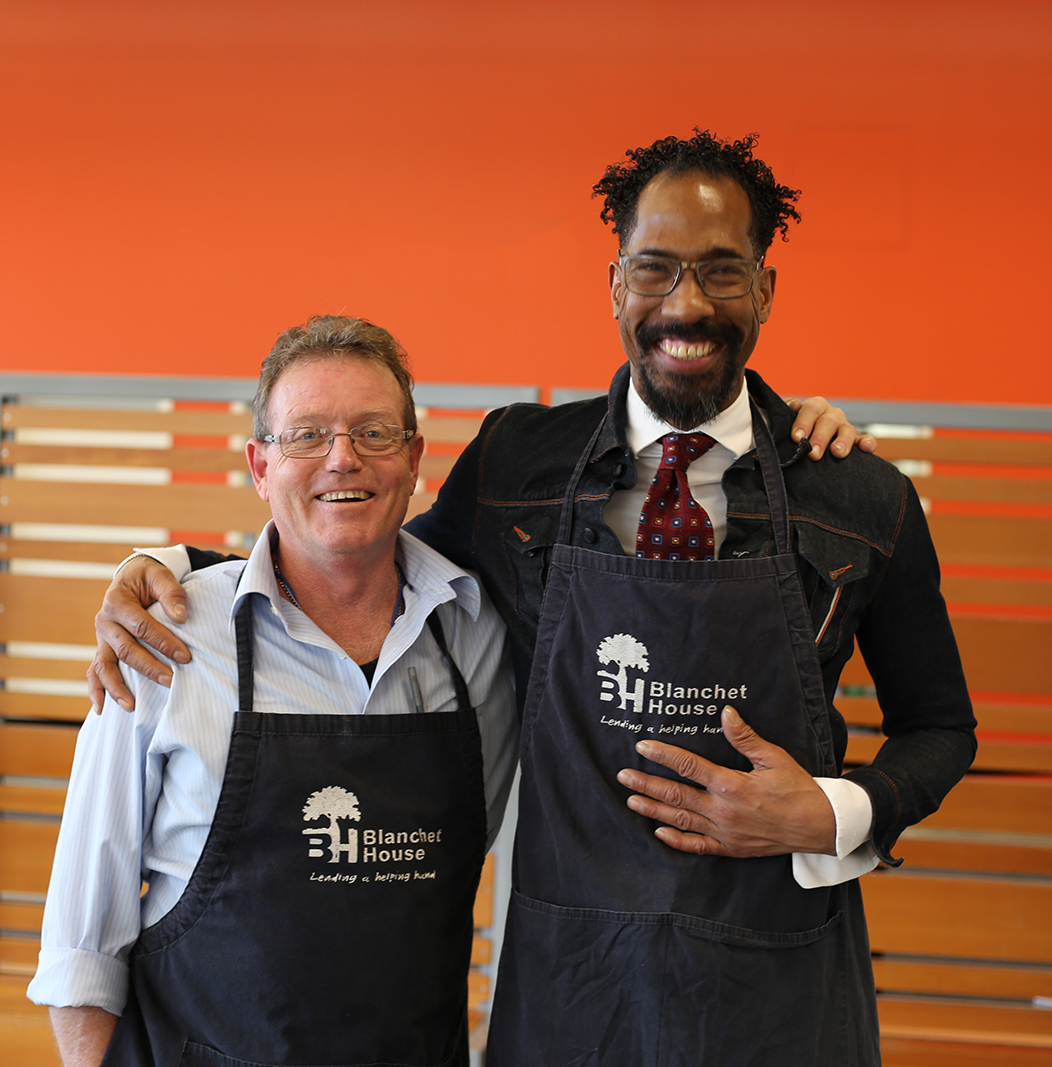 Corporate Partners
Corporate groups can support our mission and the work we do through volunteering, in-kind donation, funding, event sponsorship, and more.
Gift and Estate Planning
Leave a lasting legacy in your community by remembering Blanchet House in your will or trust.
Stock Gifts
Invest in Blanchet House's future by contributing publicly traded securities.
Contact Brenda Ray Scott, Development Director at brscott@blanchethouse.org or (503) 241-4340 x103 to design your corporate partnership with Blanchet House.