Power of the Pig Event! 
Come meet the pigs eating Blanchet House's leftovers! Blanchet House feeds Portland's low-income and homeless community while maintaining a zero food waste kitchen thanks to a few very hungry pigs at Blanchet Farm.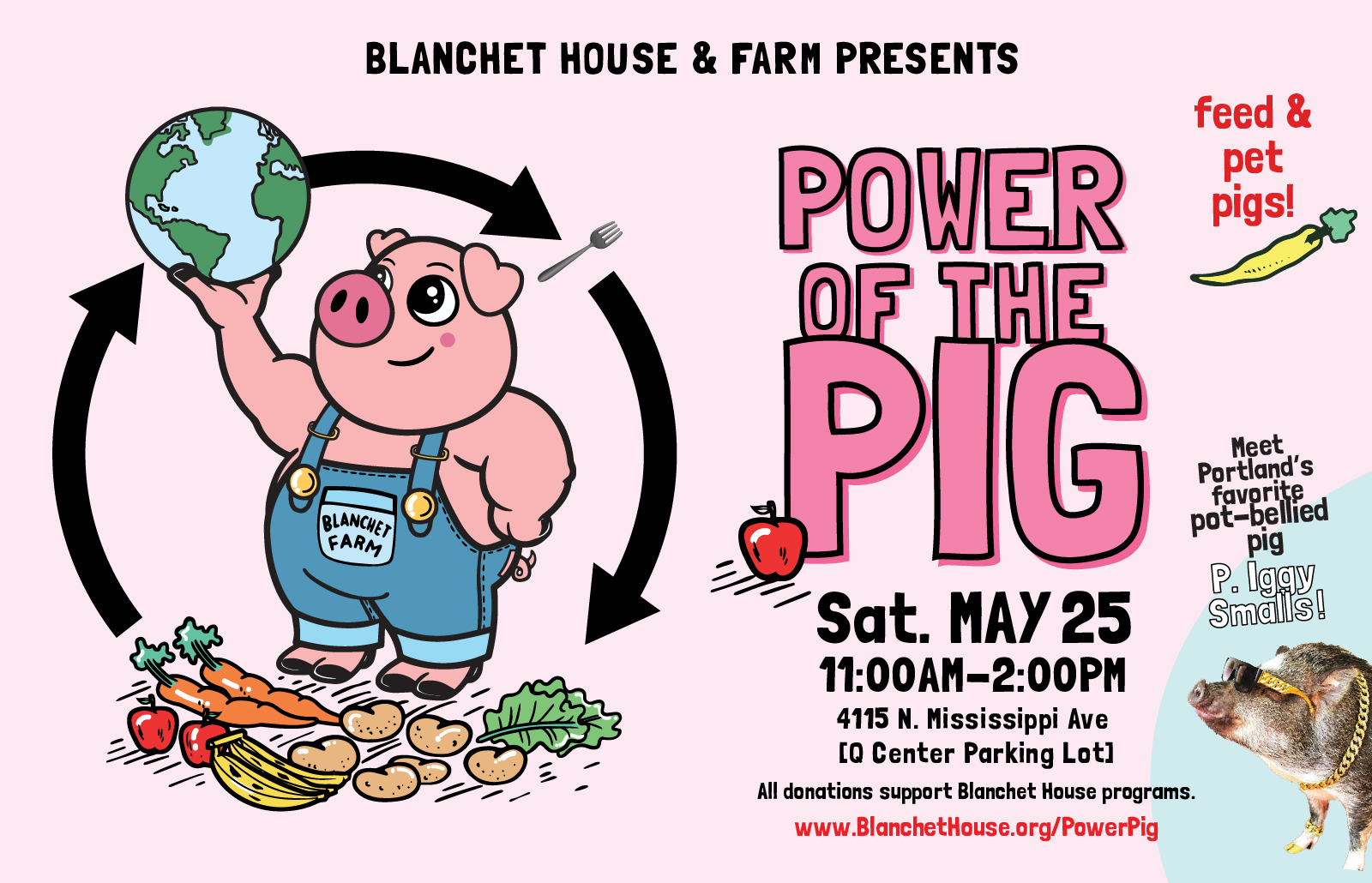 When:

Saturday, May 25, 11:00 to 2:00 pm
Where:

4115 N Mississippi Ave., Portland, Oregon
Cost:

$10 suggested donations for families or $5 each for adults

Local celebrity potbelly pig P. Iggy Smalls will be there too! Face painting, games, crafts and more!

All funds raised will go to Blanchet House & Farm's meal and housing programs.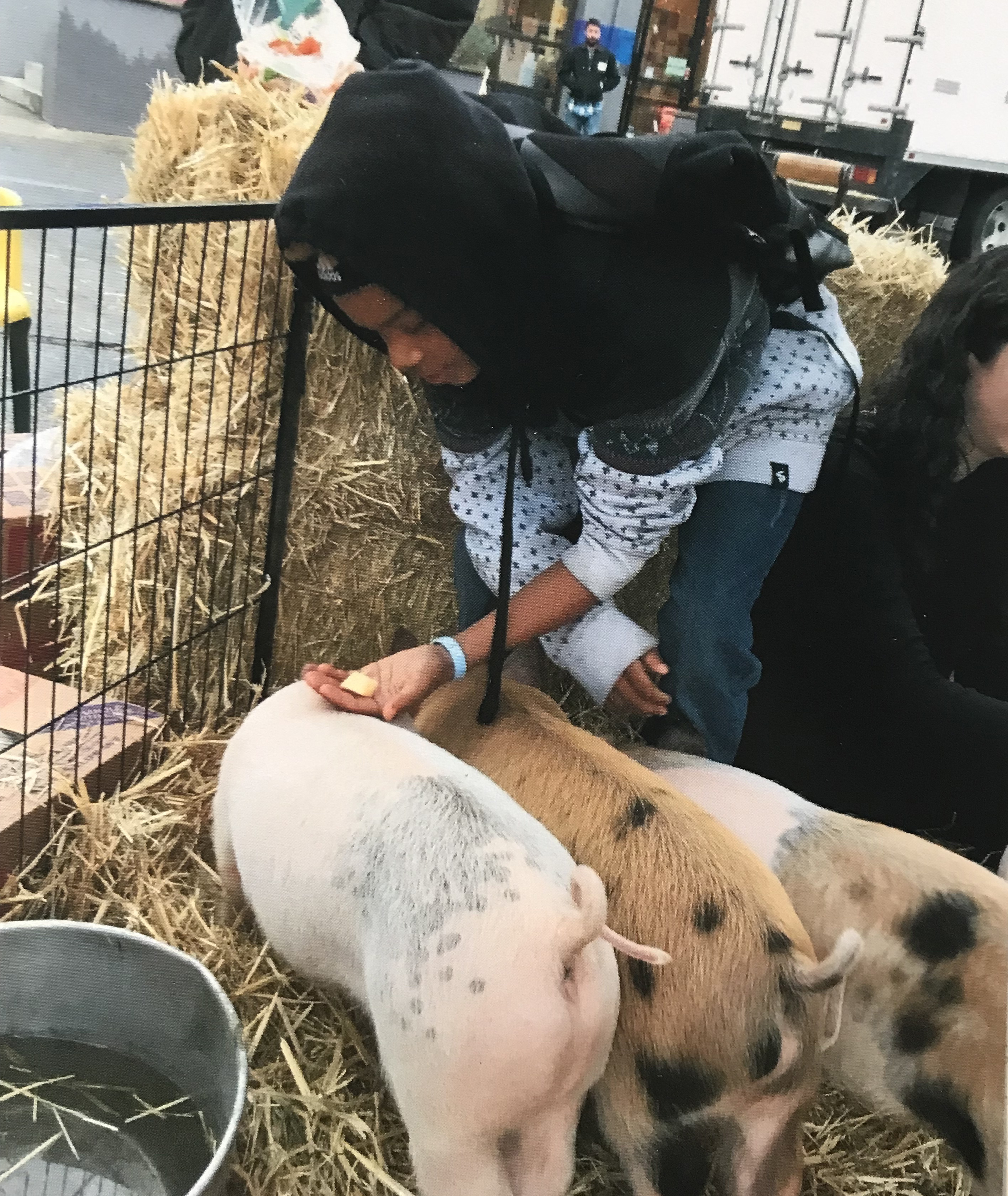 Feed Piglets!
Donate $10 to get in the pen with two-month-old piglets and feed them a cup of compost.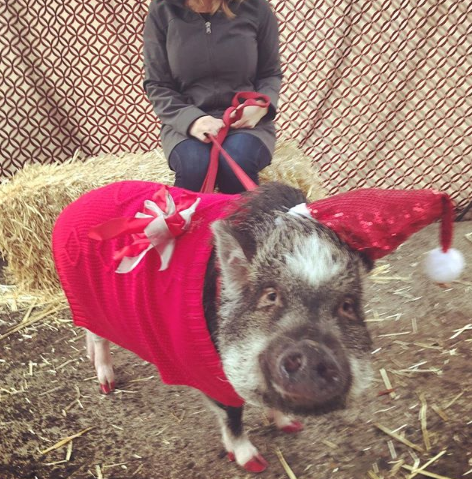 Meet P. Iggy Smalls!
Portland's favorite Vietnamese pot-bellied pig will be in attendance! Meet a pet pig and take a photo.
About Our Food Recovery Program
Reducing Hunger, Reducing Waste
We rescue fresh food and get it to people who need it in our community.
Caring for animals offers therapeutic benefits to people rebuilding their lives from addiction.
We protect the environment by keeping food and compost out of landfills.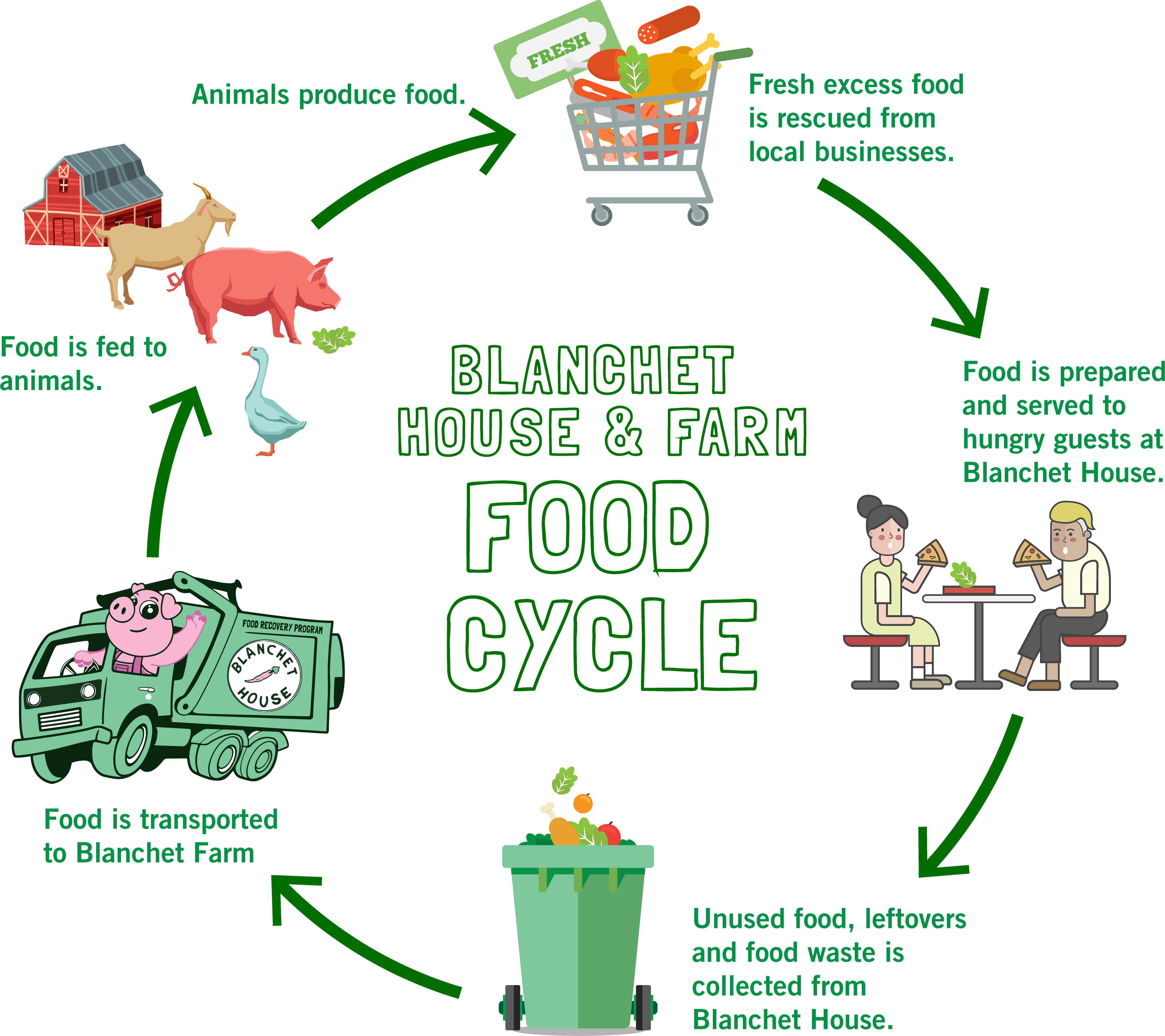 How It Works
According to the Oregon Food Bank, Blanchet House runs the largest free meal program in Oregon. Volunteers serve up to 1,000 plates a day to the homeless, unsheltered and low-income community. The delicious food served is donated, rescued and purchased.
63
tons of food saved
from landfills yearly.
After every meal in Blanchet House's Founders Cafe, the volunteer staff knock leftover food from plates into bins marked for food scraps. These 40 gallon bins of food waste are turned into slop for the farm's five permanent pigs and occasional piglets. The food scraps and unused food waste, averaging 5.25 tons a month, are fed to pigs and other farm animals at Blanchet Farm and another farm on Sauvie's Island. The alternative would be 63 tons of food waste going into local landfills each year.
As far as we know, Blanchet House boasts the only charity run kitchen, housing and food recovery program utilizing pigs.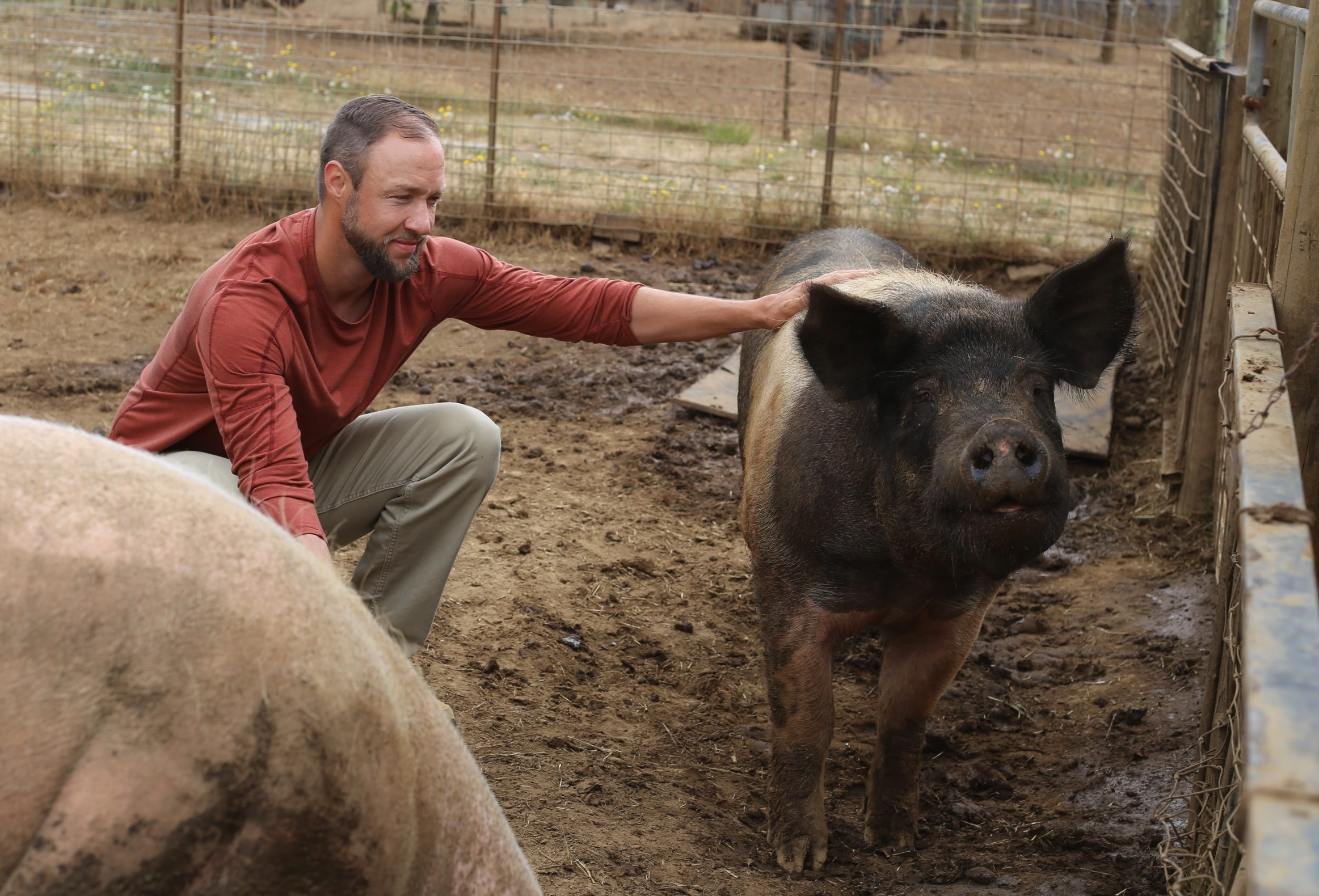 Pigs Save Lives
In 1962, the founders of Blanchet House saw a need for a peaceful respite outside the city for people struggling with addiction and other issues to work on rebuilding their lives. They purchased a 62-acre prune farm, built transitional housing and a therapeutic work program. Today the 22 people working at Blanchet Farm practice animal husbandry, vegetable gardening, fine woodworking, cooking and farm maintenance. There is usually a wait list to live at the farm as it is the only option for many low income and formerly homeless men in Northwest.
Caring for animals at Blanchet Farm provides individuals in recovery with many benefits.
After serving two tours in Afghanistan, Lindsey was diagnosed with PTSD. "The solitude and working with animals has really helped me. I go down to the pigs and think, 'What do they need right now?'" I makes me feel really good. I get to show some love and feel some love without having the stress of 'Oh, did I do it right?'"
"If anyone has the chance to support Blanchet Farm I would recommend it. Don't give up on people."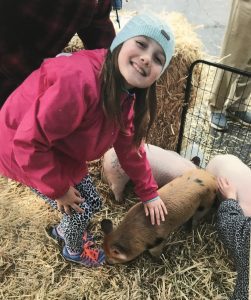 The Rewards
Reduce imprint on the environment while serving those in most need.
Providing a valuable service to grocery stores and caterers by giving them a place to give excess fresh food before it goes to waste and get it to people who need it.
Approximately 23,000 pounds of fresh food from Trader Joe's NW store is rescued every month.
Excess fresh food is shared with neighboring nonprofits like Union Gospel Mission and Portland Rescue Mission.
23,000 lbs
of fresh food rescued every month
Feeding food scraps to animals stops them from going to a landfill where methane, a dangerous greenhouse gas is generated.
Using food waste for animal feed preserves valuable resources, such as fresh water and arable land, since less feed in needed.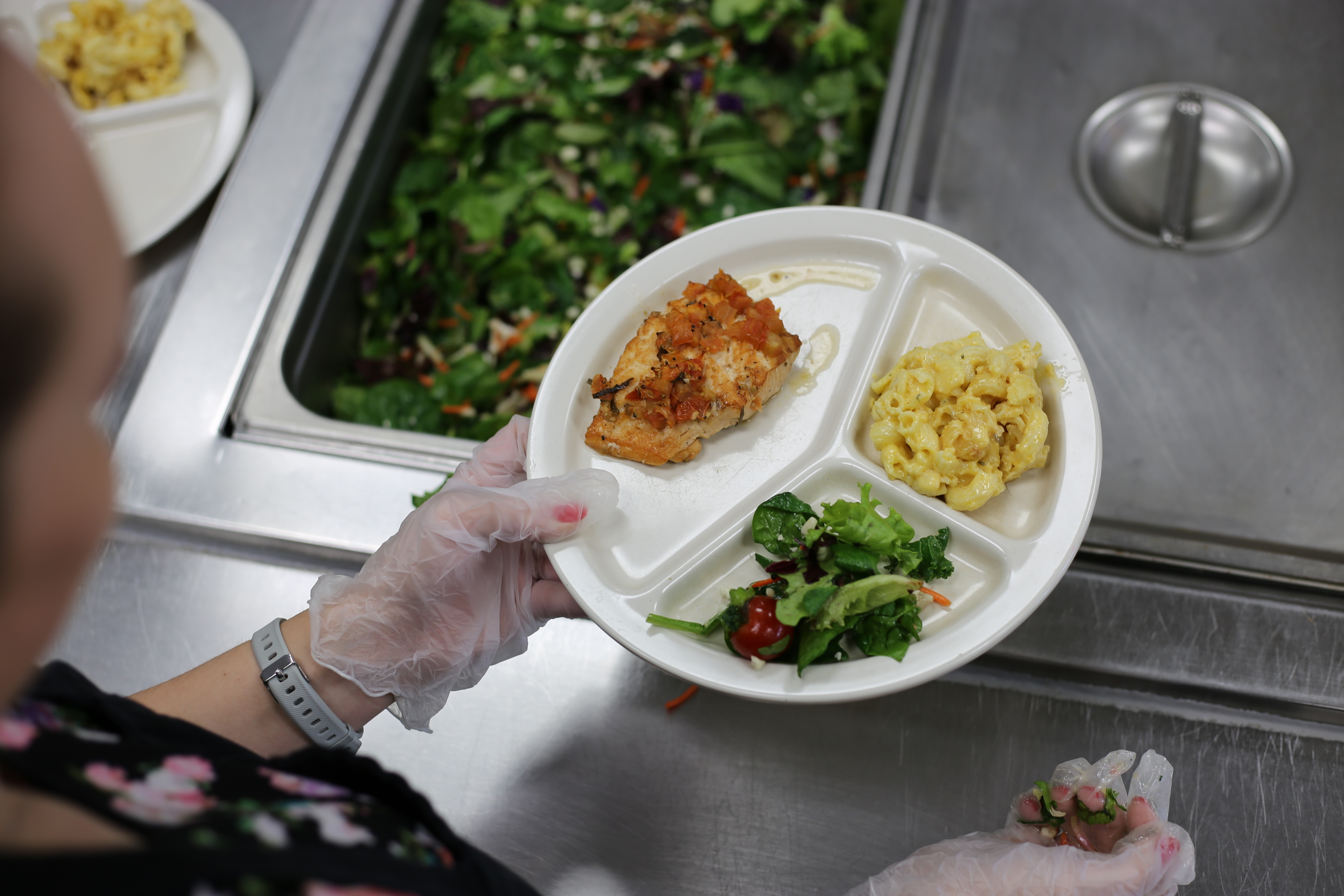 Help Feed Many! Blanchet House served over 353,000 plates of food last year!
About Blanchet House
Since 1952, Blanchet House has offered free meals to anyone in need. We serve breakfast, lunch and dinner Monday through Saturday in our Founders Cafe located in downtown Portland.
Blanchet House receives good, fresh food from local restaurants, grocery stores and businesses helping to reduce food being wasted. In addition to their feeding program, they also provide clean and sober transitional housing to up to 54 men.
Blanchet House is a 501(c)3 nonprofit organization that is funded by generous individuals, businesses and grants. They receive no government or religious funding. Blanchet House does not discriminate on the basis of race, color, religion, sex, age, national origin, veteran status, sexual orientation, gender identity, disability, or any other basis of discrimination prohibited by law.
Thank you to our generous sponsors