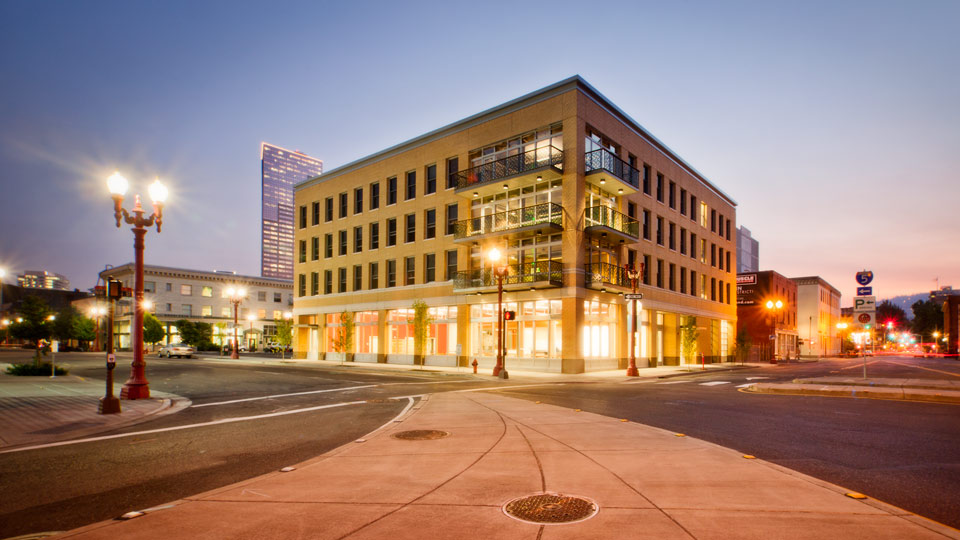 The Blanchet House is proud to have earned a LEED Platinum Certification from the U.S. Green Building Council.
Prior to moving into our new facility at 310 NW Glisan Street, Blanchet was housed next door in the same building purchased back in 1952.  By 2012, Blanchet was spending a upwards of $50,000 annually, equal to half of their operating budget at the time, on utilities alone.  To address this significant cost, the Blanchet House embraced principles of the Living Building Challenge in the design of their new building.  Although not LBC certified, the project was able to achieve a high percentage of water and energy savings.
Melvin Mark Development Company served as project developer for the $12.9 million facility with the help of Fortis Construction and SERA Architects.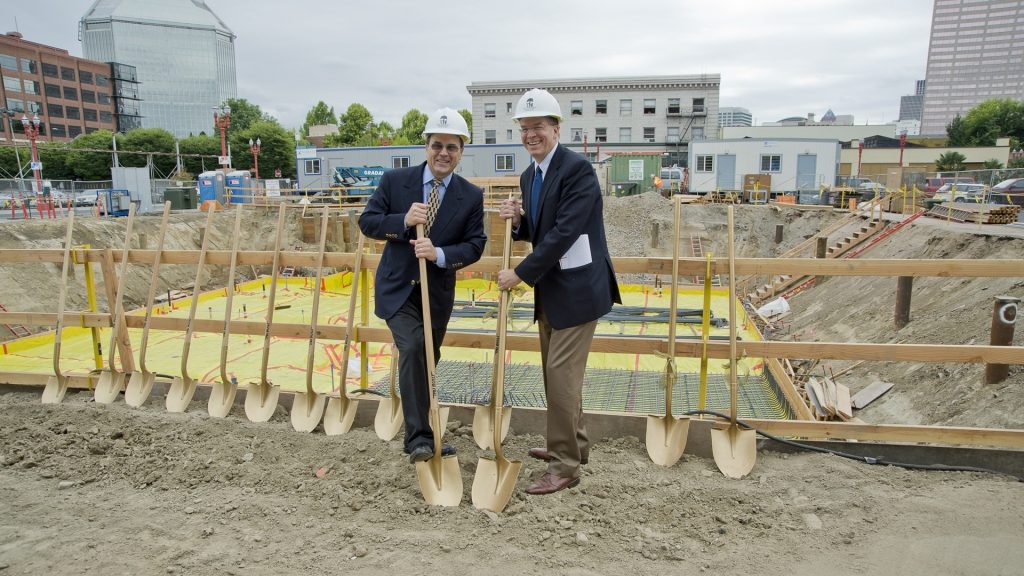 The new Blanchet House features several high-performance elements including rainwater harvesting, high efficiency skin and glazing systems and energy-efficient mechanical and electrical systems to generate significant savings.
Several additional sustainable highlights of the building's design, construction and operation include:
An estimated 63,000 gallons of rainwater will be collected and used for servicing flush fixtures.
Energy efficiency measures include an improved thermal envelope, reduced interior lighting power density, daylighting and occupancy sensors, and high efficiency boiler.
A comprehensive recycling program will manage disposal of cardboard, paper, plastic, glass, and metals.
The project has diverted 1,356 tons or 98.2 percent of on-site generated construction waste from landfill.
The construction team has used salvaged, refurbished or reused materials as well as building materials that come from within 500 miles of the project site.
More than 75 percent of the total wood-based building materials were harvested from FSC certified forests