Central Catholic High School in Portland, Oregon hosted its first human dignity summit, titled Central State of Mind on Jan. 29, 2020. This summit allowed students, nine visiting middle schools, and guest speakers to spend a day of critical thinking about issues of race, body image, inequality, immigration, and more topics. The student organizers spent a lot of time and energy to put the summit together and were able to proudly say that it was a successful event!
This all-day diversity conference had two keynote speakers, actor/advocate Joseph Lucero and the founder of RAPtivism [rap activist] Aisha Fukushima.
Joseph Lucero is an ex-gang member that reformed his life and now acts in movies and tv shows such as Gridiron Gang, Shameless, and Criminal Minds. He shared about past experiences and was able to give students a glimpse of what's right and just in our world. He gave students a snapshot of how love can overpower anything and can help reform us.
Aisha Fukushima founded RAPtivism, a hip hop project spanning 20 countries and four continents, amplifying universal efforts for freedom and justice. She uses the power of her voice to bring justice to our world. She discussed the formation of hip hop and touched on issues such as inequality of races and clean water in Flint, Michigan. We were very grateful to have these speakers come and present to us.
In addition to listening to speakers, students were given the option to choose two workshops to attend out of the 31 presented. This gave students time to talk about social issues that were important to them and allowed them time to reflect and talk about their feelings and opinions in small groups. I hosted a workshop titled Beauty Beyond Size. I asked students to write positive things about themselves on sticky notes and hang them on the wall.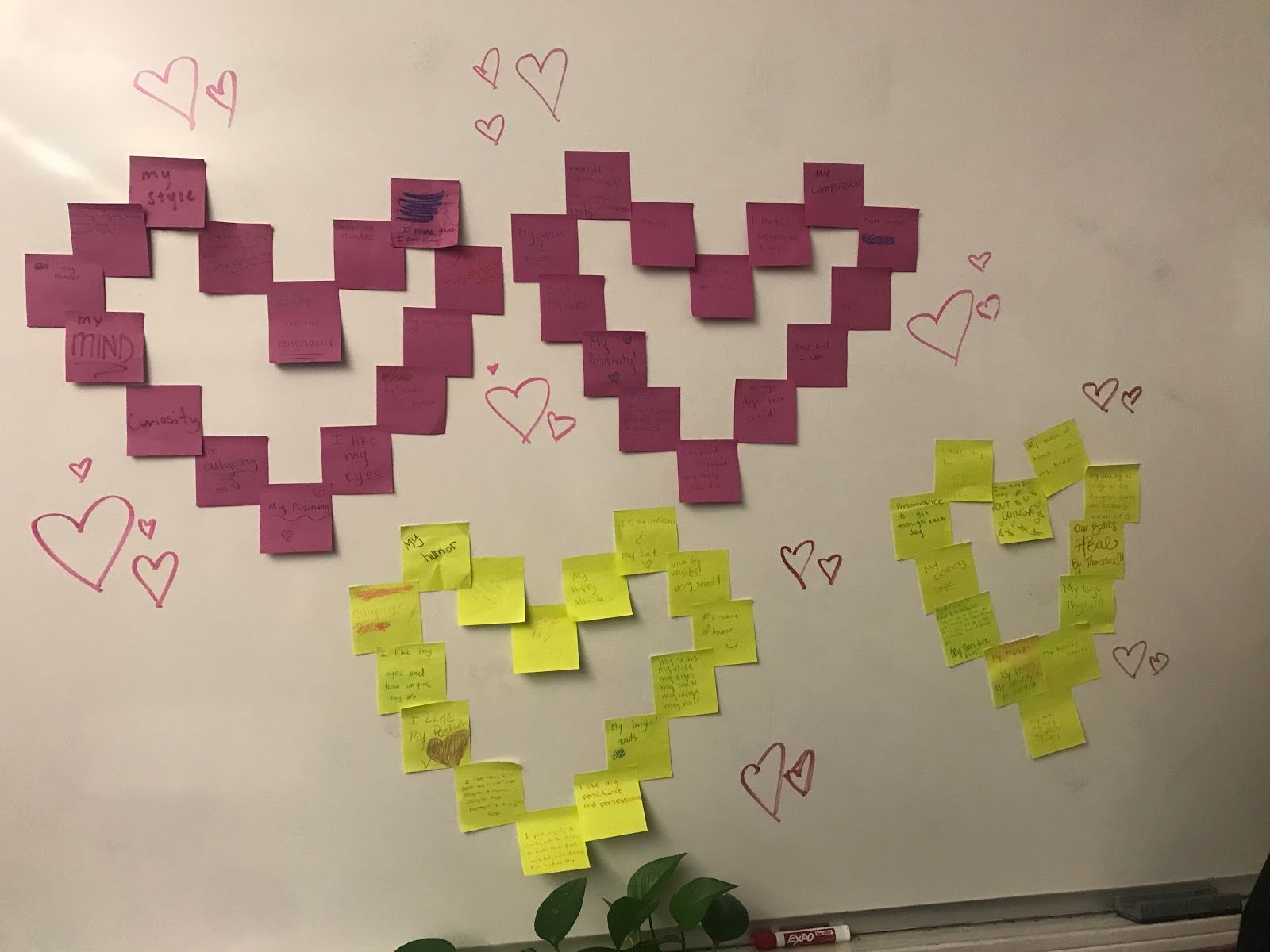 Teacher, basketball coach and diversity director, David Blue, along with teacher Theresa Nguyen were the driving force behind the summit and made it possible. The Central Catholic community bonded together to help this day run smoothly. Students and parents such as Melissa Lowery, Dr. Nancy Duvall, Eric Knox, Giselle Gutierrez, Miya Klein, Kai Ingram, myself, and many others set up workshops for students to attend.
Learn more about Blanchet House student ambassadors or support this program with a donation.