We have rounded up a list of confirmed places to enjoy a free meal on Thanksgiving as well as ways to volunteer. All meals will be served takeout-style due to COVID-19 safety precautions. Please check with the organizations listed to find out what types of food they will be serving.
Blanchet House does not serve meals on Thanksgiving Day or Christmas Day so that our shelter residents who work in the kitchen can enjoy a day of rest. We do have volunteer opportunities that you can do from home on Thanksgiving. See below.
Portland Rescue Mission
Meal Time: 6 pm, Thursday
111 W Burnside St, Portland, OR 97209
503-906-7690
A traditional meal is also served on the Weds. night before Thanksgiving.
Roux Boi

Meal Time: 11 a.m. – 1 p.m.
2349 SE Ankeny St.
503-998-4341
One plate per person. First come, first served. Fried turkey, collard greens, potato salad, rice, roll, and a drink.
Union Gospel Mission
Meal Time: 10 am, Thursday
3 NW 3rd Ave
503-274-4483
A traditional meal will be served to-go on Thanksgiving Day.
Thanksgiving Volunteer Opportunities
You can volunteer from home by doing one of the following meaningful activities.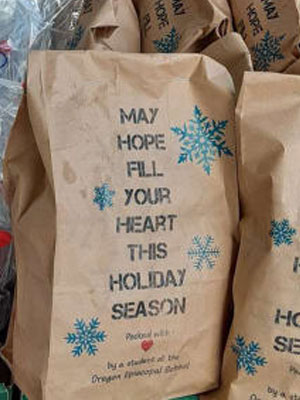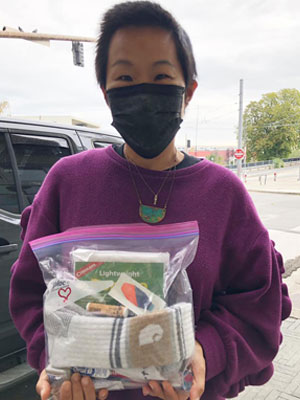 Pack care kits containing essential survival items like socks, toiletries, rain ponchos, and snacks.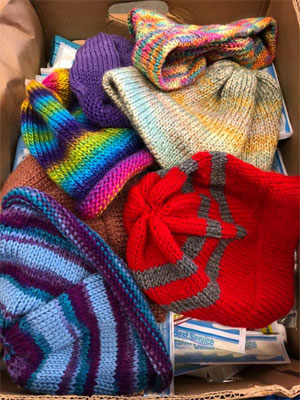 Our guests are in need of adult-sized seasonally appropriate clothing and sleeping essentials.
Drop Off Hours
Donations can be dropped off Mon-Sat*, at 310 NW Glisan St. from 8 – 10:30 a.m. and 1:30 – 4 p.m. *We are closed on Thanksgiving Day. 
Pull up to our entrance, knock on the door to get our attention, and a staff member will retrieve your donation from the car. If you'd like a donation receipt, we can provide one. You can also call us at 503-241-4340 or email info@blanchethouse.org.
If you would like to volunteer on-site at Blanchet House on a day that is not a holiday sign up here. Blanchet House is open Mon-Sat, except for New Years Day, Thanksgiving Day, and Christmas Day. We are open all other holidays.
Have a question? Blanchet House Frequently Asked Questions