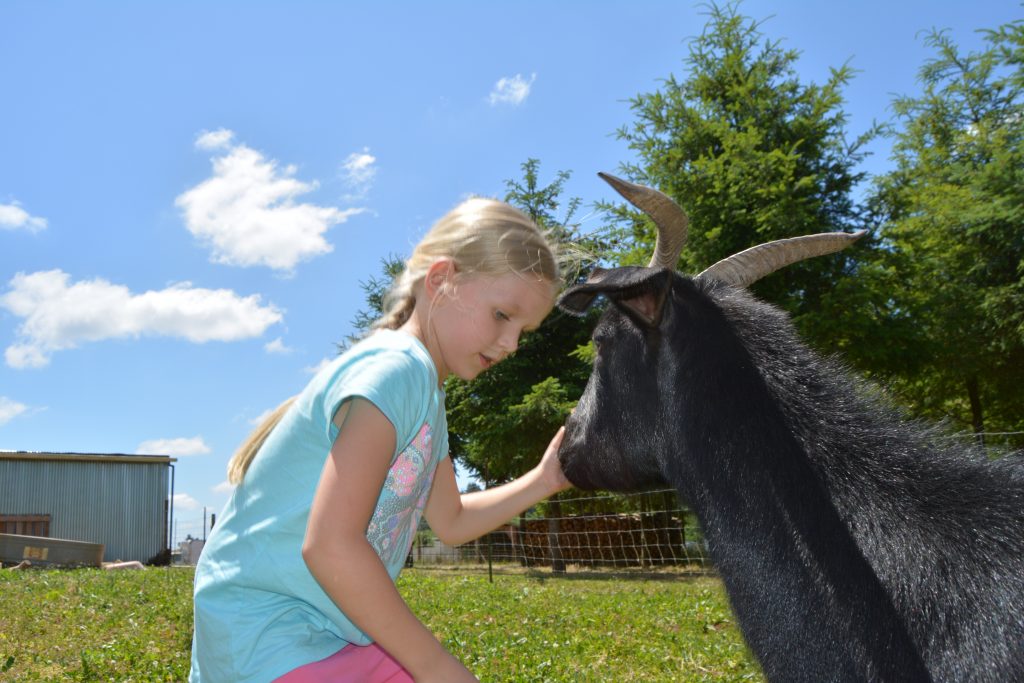 Community Picnic 2019
On Saturday, June 15th, staff, residents, supporters, volunteers, friends and family gathered at Blanchet Farm for the 3rd annual Community Picnic. The event kicked off with a delicious buffet, from grilled hamburgers and hot dogs to veggie burgers, vegetable and fruit salads, homemade deviled eggs, chips and a HUGE spread of donated cakes and cookies. All food was prepared by the residents of Blanchet House and Farm.
Guests played games, like volleyball and corn hole, pet the pigs, goats and dogs while listening to live cover tunes by Kirk Green and Friends. Kirk knows how to get a crowd moving by switching between electric key board and guitar, with live drums and horn.
Blanchet House Development Director, Kelly Lyons and board president, Emily Harrington, welcomed and thanked everyone for their hard work and volunteerism this year. They presented longtime volunteer, Linda Wabs, with a service recognition award.
We look forward to next year's picnic.