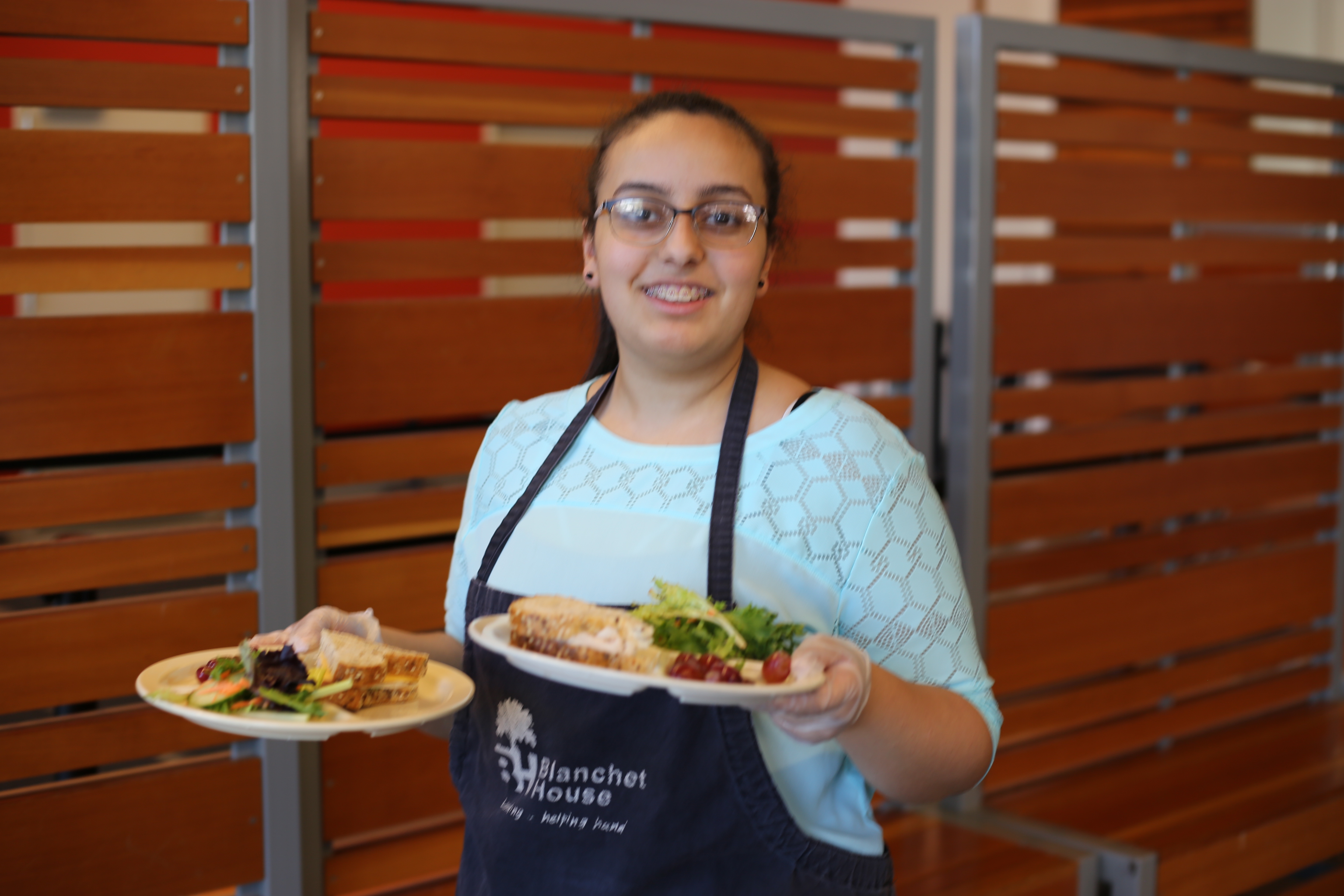 Maria Ayad
Gresham High School
Maria Ayad, 16, is a senior at Gresham High School. When she was 7, she emigrated from Egypt to the US to escape persecution for her religious beliefs. The Portland community opened their arms to Maria's family, so now she makes it her mission to help others. Along with volunteering at the Blanchet House, Maria helps out with the Summer Reading Program at her local library, and she helps translate Arabic for people at her church. Maria hopes to help those who need support the most: those who are living without a home. This year, Maria hopes to bring more awareness to the Blanchet House. As an ambassador, she hopes to encourage others to bring more light to Portland's homeless population.
-written by Hannah Cooper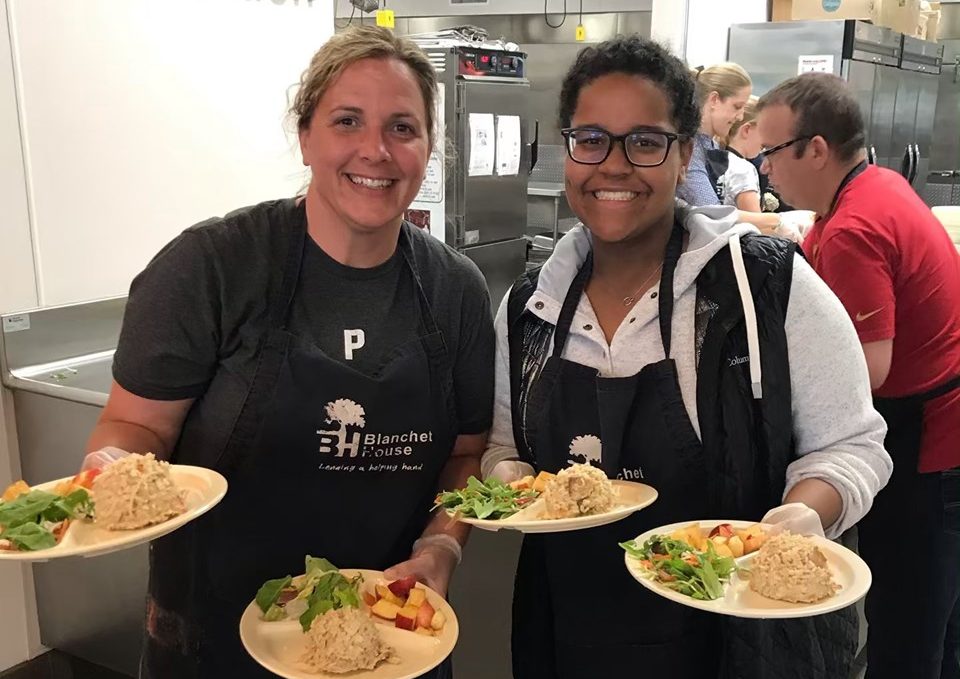 Hannah Cooper
Central Catholic High School
Hannah Cooper, 16, is a junior at Central Catholic High School. Inspired by her grandma and her parents, Hannah was always taught to help people less fortunate than herself. Hannah serves with her grandma biweekly at the Ronald McDonald House Charities, a nonprofit organization purposed to host and enliven children whose families have been affected by severe health issues. As an ambassador, Hannah plans to support guests who come in for meals at the Blanchet House through a sock and underwear drive that provides clothing for the guests in winter months. She hopes to improve the community of Portland by bringing greater awareness and aid to the problems of homelessness that thousands in our local community experience everyday.
-written by Lance Paglinawan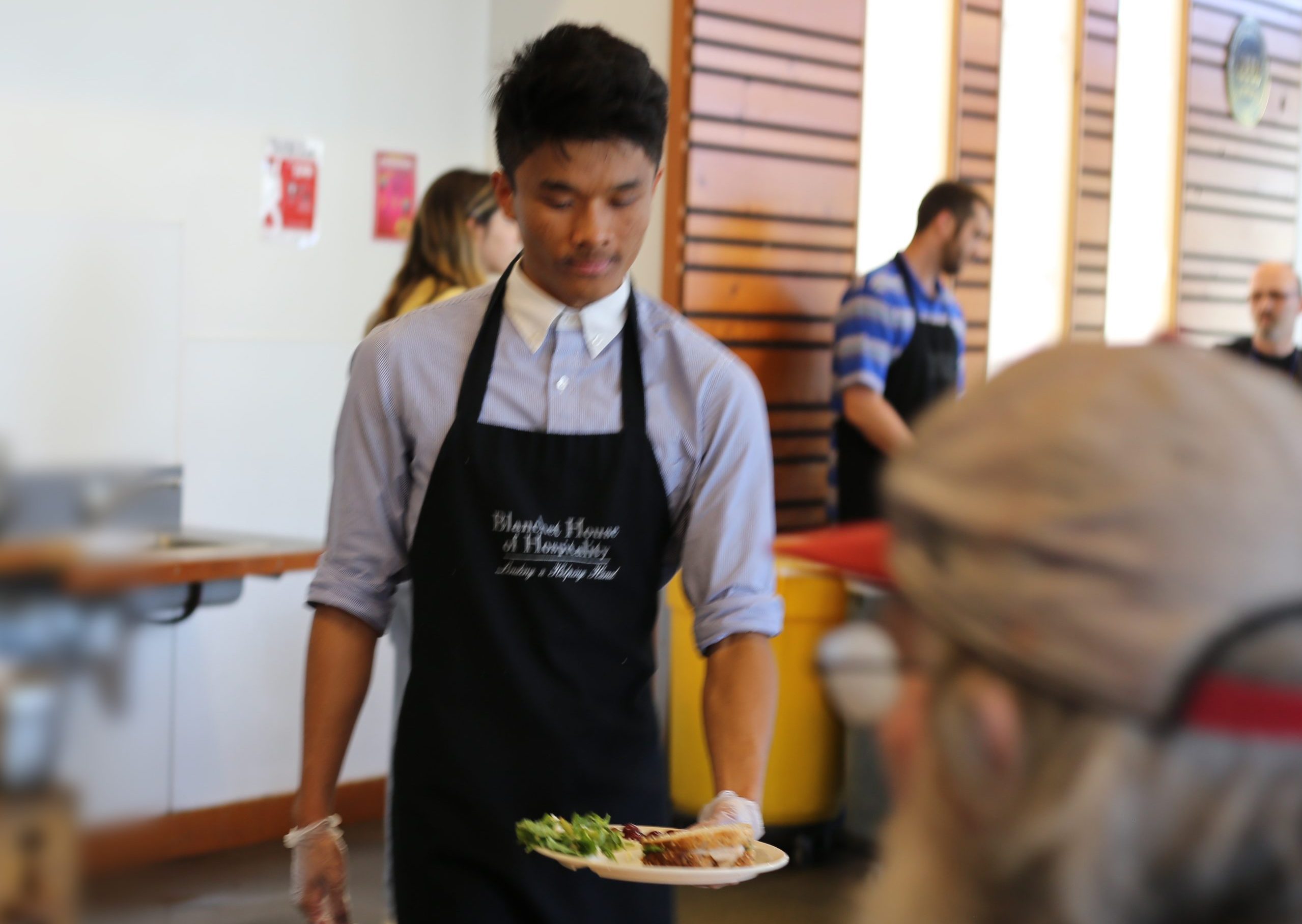 Lance Paglinawan
Jesuit High School
Lance Paglinawan, 17, is a senior at Jesuit High School. His parents have always inspired him to give back to his community by volunteering. Last year, he served at Beaverton Pal, helping kids from low income families to enjoy their summer. As a student ambassador, Lance hopes to create a social network to expand Blanchet House's current community. Everyday, living in Portland, he sees people begging because they don't have stable shelters or homes. These occurrences motivate him to give back to his community. He hopes he will make positive communal change through Blanchet!
-written by Maria Ayad